HBCU Commencement Celebration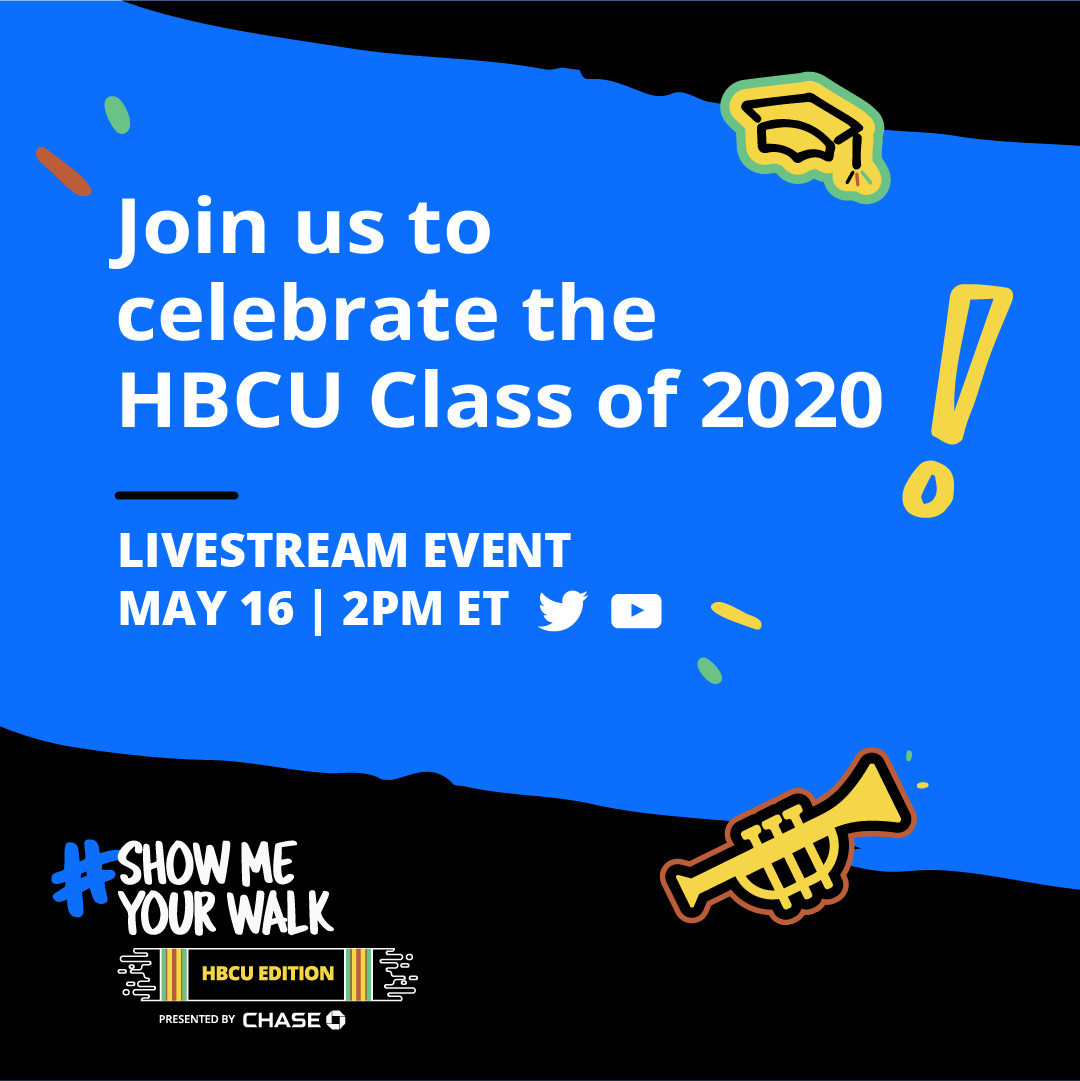 #ShowMeYourWalk:
HBCU Edition
On May 16th , JP Morgan Chase's Advancing Black Pathways will be sponsoring a virtual graduation celebration for Historically Black Colleges and Universities to Show Us Their Walk – HBCU Edition. This will be a celebratory and motivational experience for HBCUs, along with black community organizations and key societal influencers, to celebrate students and highlight the impact and importance of HBCUs. The Paul Quinn College Class of 2020 will be honored virtually by former U.S. President Barack Obama. Other special guests include comedian and actor, Kevin Hart, and actor, Omari Hardwick!
When and Where:
Saturday, May 16, 2020
1:00-3:00PM CST
Chase YouTube, Chase Twitter, HBCU Connect Facebook, Essence Studios
Date: Saturday, May 16, 2020
Time: 4:00 pm CST /5:00 pm CST
Following the Thurgood Marshall College Fund Virtual Commencement, we will release our own Virtual Acknowledgement Ceremony celebrating the SULC Class of 2020.
Our ceremony will feature the presentation of the candidates for graduation, messages from Chancellor John Pierre, Dr. Ray Belton, Governor John Bel Edwards, and a special message from the SBA Teacher of the Year, Vice Chancellor Donald North.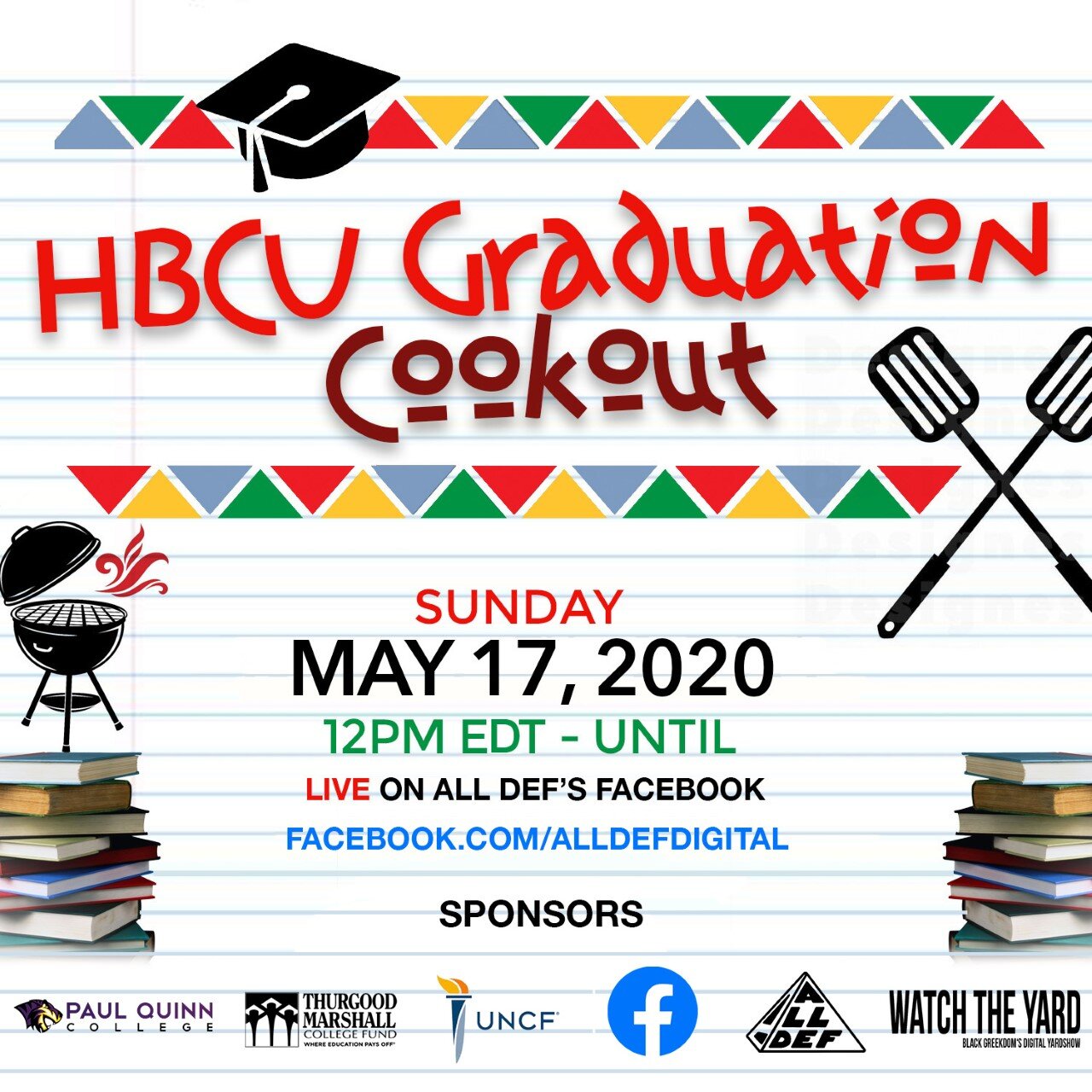 HBCU Graduation Cookout
The Thurgood Marshall College Fund (TMCF), Paul Quinn College, and the United Negro College Fund (UNCF) will continue the celebration of Historically Black Colleges and Universities (HBCUs) with the "HBCU Cookout" hosted by All Def and Watch The Yard. Sponsored by Facebook, the virtual party for the culture will begin at noon on Sunday, May 17, 2020, and can be viewed at facebook.com/AllDefDigital.
When and Where:
Sunday, May 17, 2020
11:00 AM CST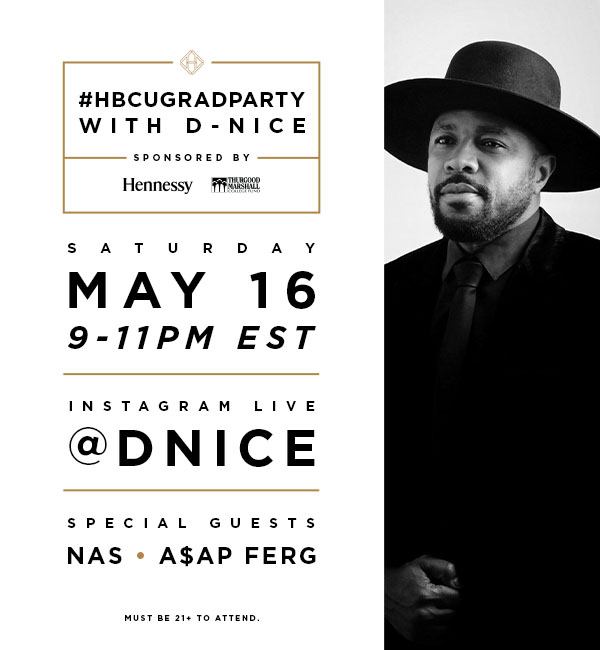 #HBCUGradParty with DJ D-Nice
Powered by Hennessy Instagram Live: @dnice
To celebrate those that will miss the milestone of graduation this year, Hennessy and TMCF are proud to sponsor D-Nice's official after-party for the National HBCU Commencement Celebration on May 16th. The #HBCUGradParty with D-Nice, Sponsored by Hennessy & TMCF, will kick off at 9pm ET on Instagram Live (@dnice) for viewers aged 21+. Members of the Hennessy family, including Nas and A$AP Ferg, will partake in the virtual celebration. In addition to highlighting graduates and their institutions, the #HBCUGradParty will raise funds for participating HBCUs and their students.
When and Where:
Saturday, May 16, 2020
9:00 pm EDT/ 8:00 p.m. CST