Upcoming Events
Restorative Justice Training
add to calendar
register
Monday, July 20, 2020
TBD
The Restorative Center's mission is to develop a community-centered model of restorative justice that creates the structure and space for communities to discover and activate their ability to work together toward their own well-being.

The TRC program team drew upon their deep reservoir of real-world experiences to develop the curriculum weaving and expanding community circle teachings from around the world. Our methodology codifies a replicable, teachable, flexible structure for Restorative Justice work in communities and is the foundational training for advance work in Parole and Clemency, school circles and other conflict circles.

The well-facilitated circle realigns our power and voice, allowing for the expression of individual truths and the emergence of collective wisdom.

This training provides an experience-based understanding of the foundational components of TRC's unique model for circle keeping. This training is a pre-requisite to advanced trainings in Restorative Justice Circles.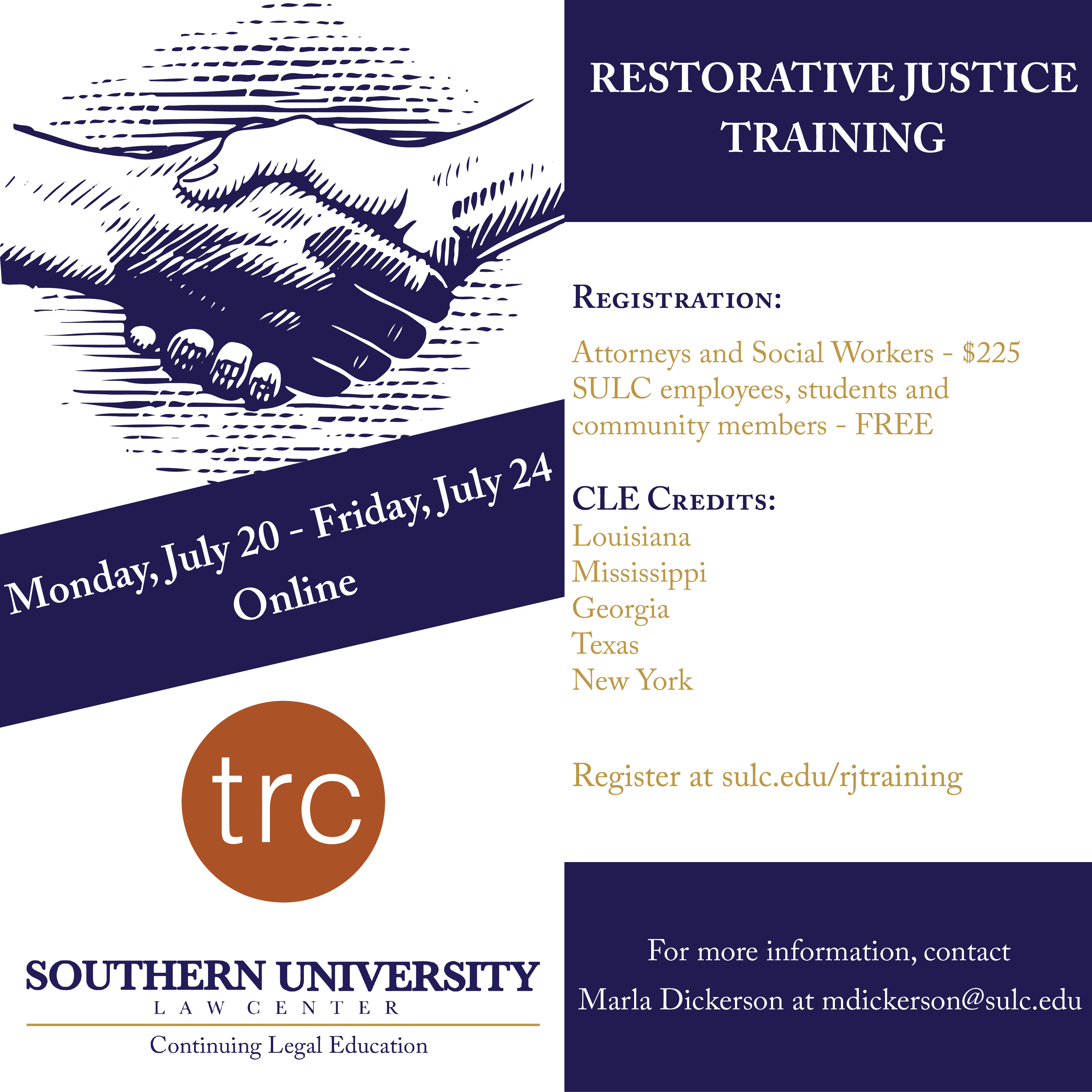 back to calendar