Law Center alumnus creates digital campaign promoting social justice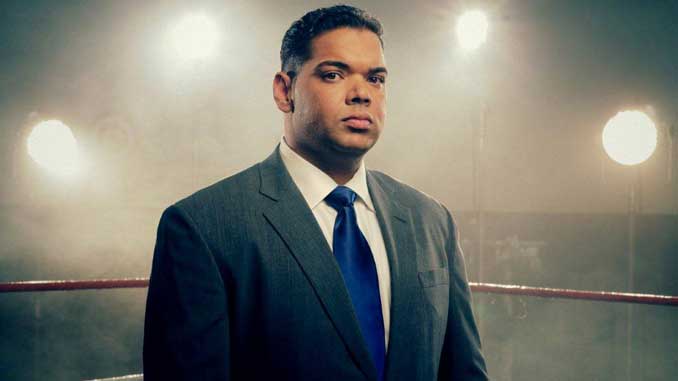 Law Center alumnus and attorney Juan LaFonta recently created a digital campaign ad highlighting the voices of black men in New Orleans amidst the racial divide plaguing our society.
"As a black man who benefitted from the Law Center and as an alumnus of one of the few HBCU law schools in the country, I know it is my duty to speak for the voiceless," said LaFonta, a personal injury attorney in New Orleans.
"How can anyone watch the murders of an unarmed black man and not feel—pain, vulnerable, traumatized, powerless, frustrated, tired." is the video's opening question. The video flashed between various men of different shades and ages riddling off their answers. Some answered "afraid", "traumatized", "vulnerable", and more. It ended with them making a unified statement that "my color should not be a crime."
"Every day in the Law Center, people reminded me 'to whom much is given, much is required.' I have never forgotten that statement and I live by it," said LaFonta. "To see the murders of all these black people and do nothing is the same as participating as far as I am concerned."
During this time of unrest, LaFonta is against silence when facing social issues.
"For too long too many people have sat by quietly, and not done anything," said LaFonta.
He takes pride in being able to foster a community through his clients. He describes them as caring people that look out for the village. To give back to that village, LaFonta found it appropriate to create a response through marketing. "If I can write a jingle to a bounce song, I can write a statement to protest the abhor on these U.S. streets," he said.
"I am glad to have made an impact, and I will continue making headways in our community until my last day," said LaFonta. "What good is having anything if your people cannot enjoy the same things, the same rights, and the same freedoms as everyone else has in the United States?"
LaFonta, along with a growing number of citizens, believes that everyone should be treated equally, and the laws should apply to everyone equally, not varying in application because of the color of one's skin.
"Yes, I am a black man," said LaFonta, "I will not apologize for the color of my skin. My skin should not be a crime."
Take a look at LaFonta's digital campaign.
RSS News Feed