Alumni & Friends Round-Up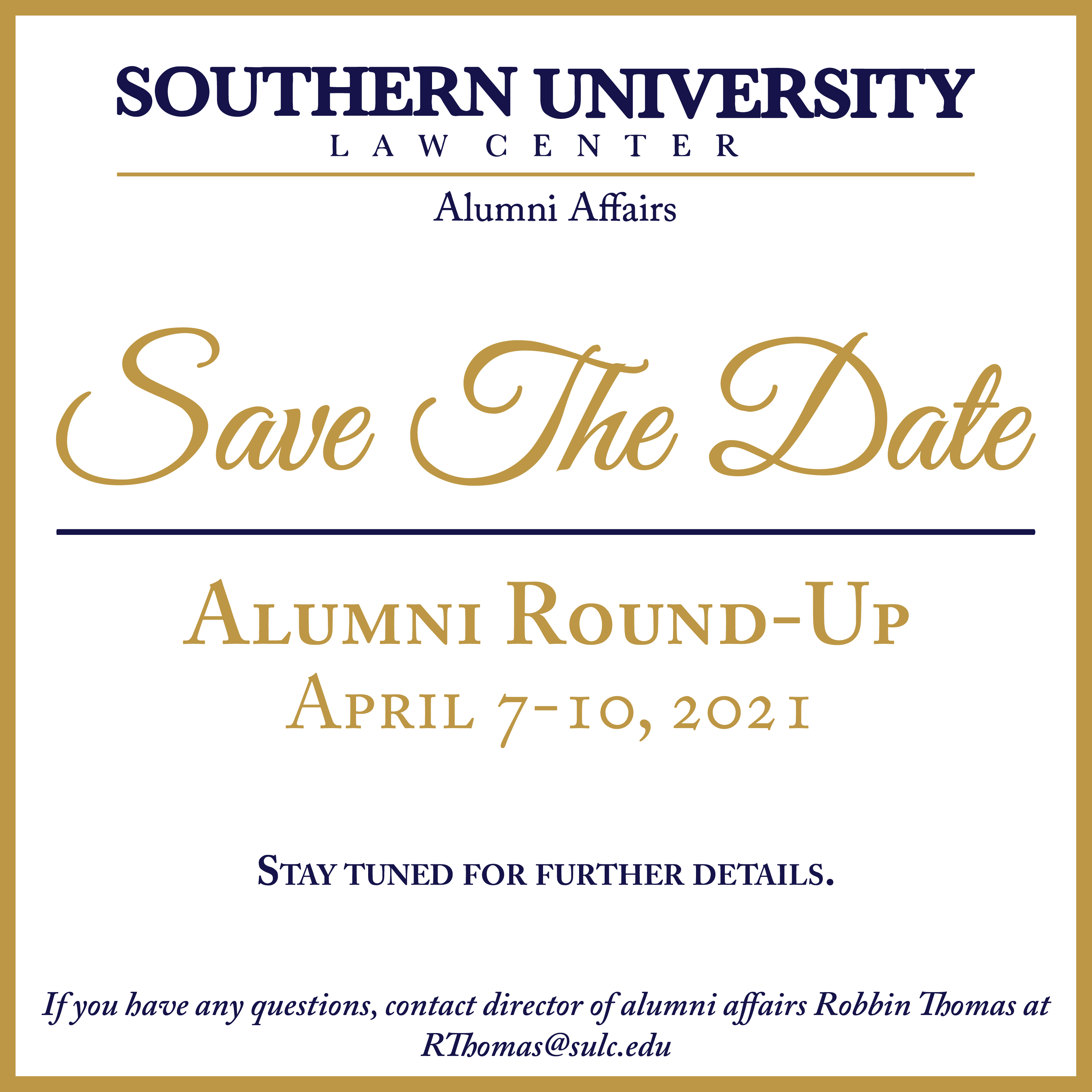 The next Alumni Round-Up is scheduled for April 7-10, 2021. Below is a breakdown for the various planned events:
The Judicial Wall of Fame and The Distinguished Alumni Reception will be held on April 8, 2021.
The Chancellor Golf Scramble will be held on April 9, 2021. (Contact Dr. Mary Johnson (mjohnson@sulc.edu) or Atty. Koshaneke Gilbert (kgilbert@sulc.edu) for questions and more information regarding the scramble)
Hall of Fame will be held on April 10, 2021.
Stay tuned for more details.