2 ROOSEVELT STEPTOE DRIVE • Baton Rouge, LA 70813
Katherine.Macfarlane@sulc.edu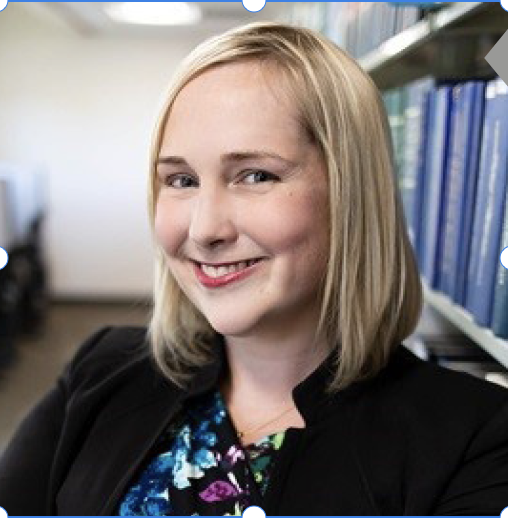 Professor Katherine Macfarlane is a leading expert on civil procedure and civil rights litigation. She also teaches and writes about federal courts, constitutional law, disability law, and conflict of laws. Her scholarship has appeared in or will appear in the Fordham Law Review, the Alabama Law Review, the Yale Law Journal Forum, the Columbia Law Review Forum, the Tulane Law Review, and the Stanford Journal of Civil Rights and Civil Liberties, among others. Professor Macfarlane's civil procedure scholarship has focused on federal district courts' local rules and practices. From 2016 to 2019, Professor Macfarlane was a member of the District of Idaho's Local Rules Advisory Committee and led a review of the rules' compliance with Federal Rule of Civil Procedure 83. In 2013, the Southern District of New York adopted Professor Macfarlane's recommendations regarding its related cases rules.
In 2021, Professor Macfarlane chaired the AALS Section on Disability Law, and co-founded an AALS affinity group for disabled law professors and allies. She frequently presents and writes about students, lawyers, and professors with disabilities, and the challenges they face in obtaining reasonable accommodations. Professor Macfarlane is also involved in disability and patient rights advocacy, and in that capacity, has testified before the Louisiana Legislature and participated in a Congressional Arthritis Caucus briefing in Washington, D.C. She is frequently quoted by media outlets reporting on civil rights litigation and disability, including the New York Times, the Wall Street Journal, USA Today, The Nation, NPR, Bloomberg News, and the Times-Picayune.
Prior to joining the Southern University Law Center faculty, Professor Macfarlane served as an associate professor at the University of Idaho College of Law, where she was tenured in 2019. From 2013 to 2015, she served as a teaching fellow at the LSU Hebert Law Center. Prior to joining academia, Professor Macfarlane was an Assistant Corporation Counsel in the New York City Law Department, serving as lead counsel in federal civil rights actions. As an associate in Quinn Emanuel Urquhart & Sullivan's Los Angeles and New York offices, she represented plaintiffs in securities litigation. Prof. Macfarlane clerked for the District of Arizona and the U.S. Court of Appeals for the Ninth Circuit. She is admitted to practice in California and New York.
Professor Macfarlane received her B.A., magna cum laude, from Northwestern University, and her J.D., cum laude, from Loyola Law School, Los Angeles. She spent her childhood in Rome, Italy, and is fluent in Italian and Spanish. Professor Macfarlane lives in Baton Rouge with her dog Cooper.
Articles & Essays
Section 1983 Dealmaking, 97 Tul. L. Rev. (forthcoming 2023)
Disability Without Documentation, 90 Fordham L. Rev. 59 (2021)
Procedural Animus, 71 Ala. L. Rev. 1185 (2020)
Foreseeable Police Shootings,119 Colum. L. Rev. F. 283 (2019)
The New Jim Crow's Equal Protection Potential, 27 Wm. & Mary Bill of Rts. J. 61 (2018)
Accelerated Civil Rights Settlements in the Shadow of Section 1983, 2018 Utah L. Rev. 639 (2018), reprinted in NLG Civil Rights Litigation & Attorneys Fees Handbook (2018)
Posner Tackles the Pro Se Problem: A Book Review of Reforming the Federal Judiciary, 83 Mo. L. Rev. 113 (2018)
Los Angeles v. Mendez: Proximate Cause Promise for Police Shooting Victims, 118 Colum. L. Rev. F. (2018)
Terry v. Ohio at 50, 54 Idaho L. Rev. 279 (2018) (symposium introduction)
Camouflaging State Biosimilar Laws, 26 Annals of Health Law 52 (2017)
Shadow Judges: Staff Attorney Adjudication of Prisoner Claims, 95 Or. L. Rev. 97 (2017)
Predicting Utah v. Strieff's Civil Rights Impact, 127 Yale L.J. F. 139 (2016)
A New Approach to Local Rules, 11 Stan. J. C.R. & C.L. 121 (2015)
Analyzing the S.D.N.Y.'s Amended "Related Cases" Rule: The Process For Challenging Case Assignment Remains Inadequate, 69 N.Y.U. Ann. Surv. Am. L. 699 (2015)
The Danger of Nonrandom Case Assignment: How the S.D.N.Y's "Related Cases" Rule Has Shaped Stop-and-Frisk Law, 19 Mich. J. Race & L. 199 (2014)
Adversarial No More: How Sua Sponte Assertion of Affirmative Defenses to Habeas Wreaks Havoc on the Rules of Civil Procedure, 91 Or. L. Rev. 177 (2012)
Dismissal of Title VII Claims on "Jurisdictional" Exhaustion Grounds, 21 Geo. Mason U. Civ. Rts. L.J. 213 (2011)
Book Chapters
Prisoner Procedure in A Critical Guide to Civil Procedure (NYU Press 2022)
Rewritten Opinion of Kulko v. Superior Court in Feminist Family Law Judgments (Cambridge Univ. Press 2020)