2019 Taylor Porter Law Clerks Share Experiences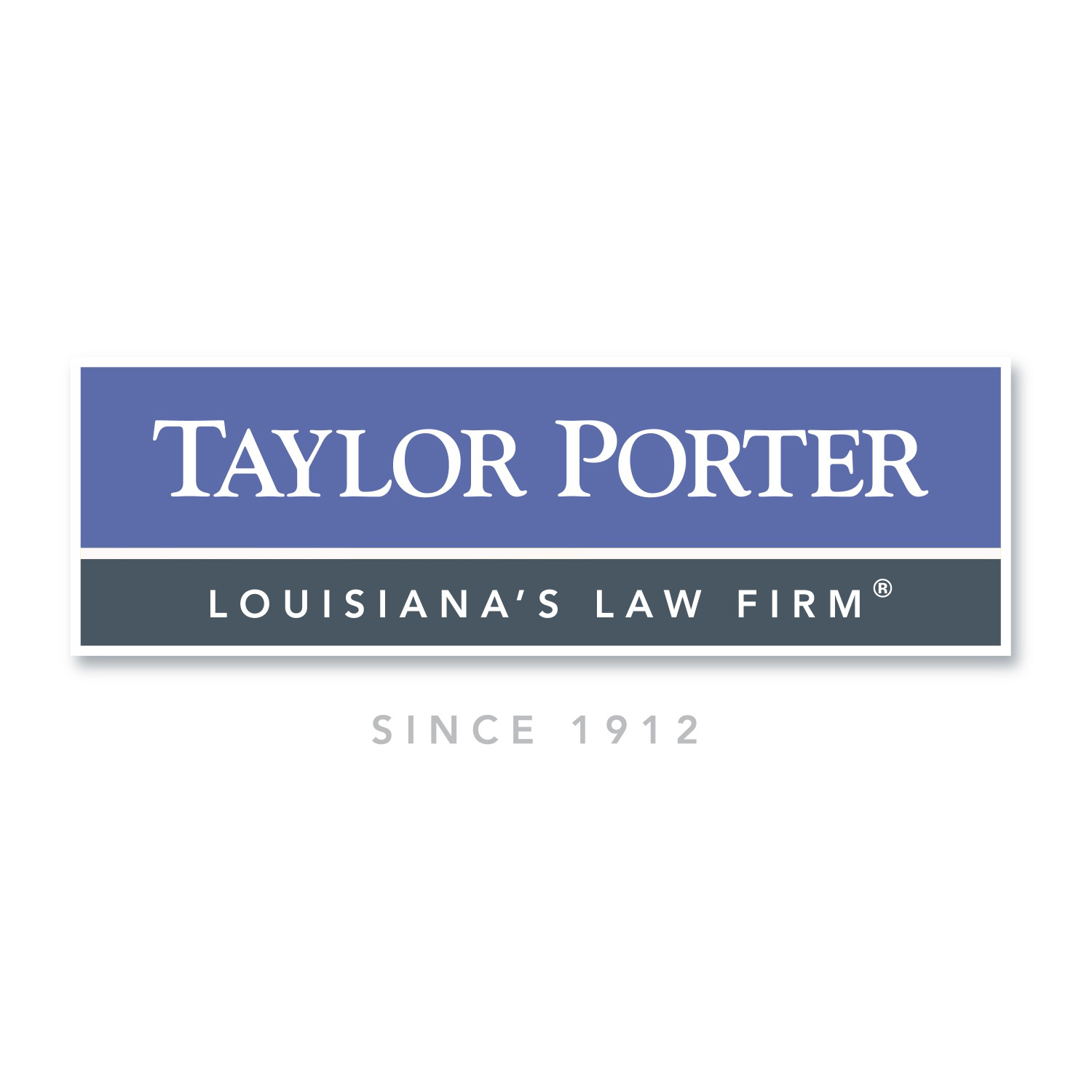 For the summer of 2019, 2 Southern University Law Center students participated in the annual Taylor Porter summer law clerk program. Taylor Porter scholars gain guidance from attorneys and mentors. The law clerks gain hands-on experience and inetraction that reflect real life as a lawyer. The work ranges from case research to legal writing to shadowing attorneys at depositions, hearing, and oral arguments, and speaking with both Taylor Porter partners and associates one-on-one and learning their personal experience.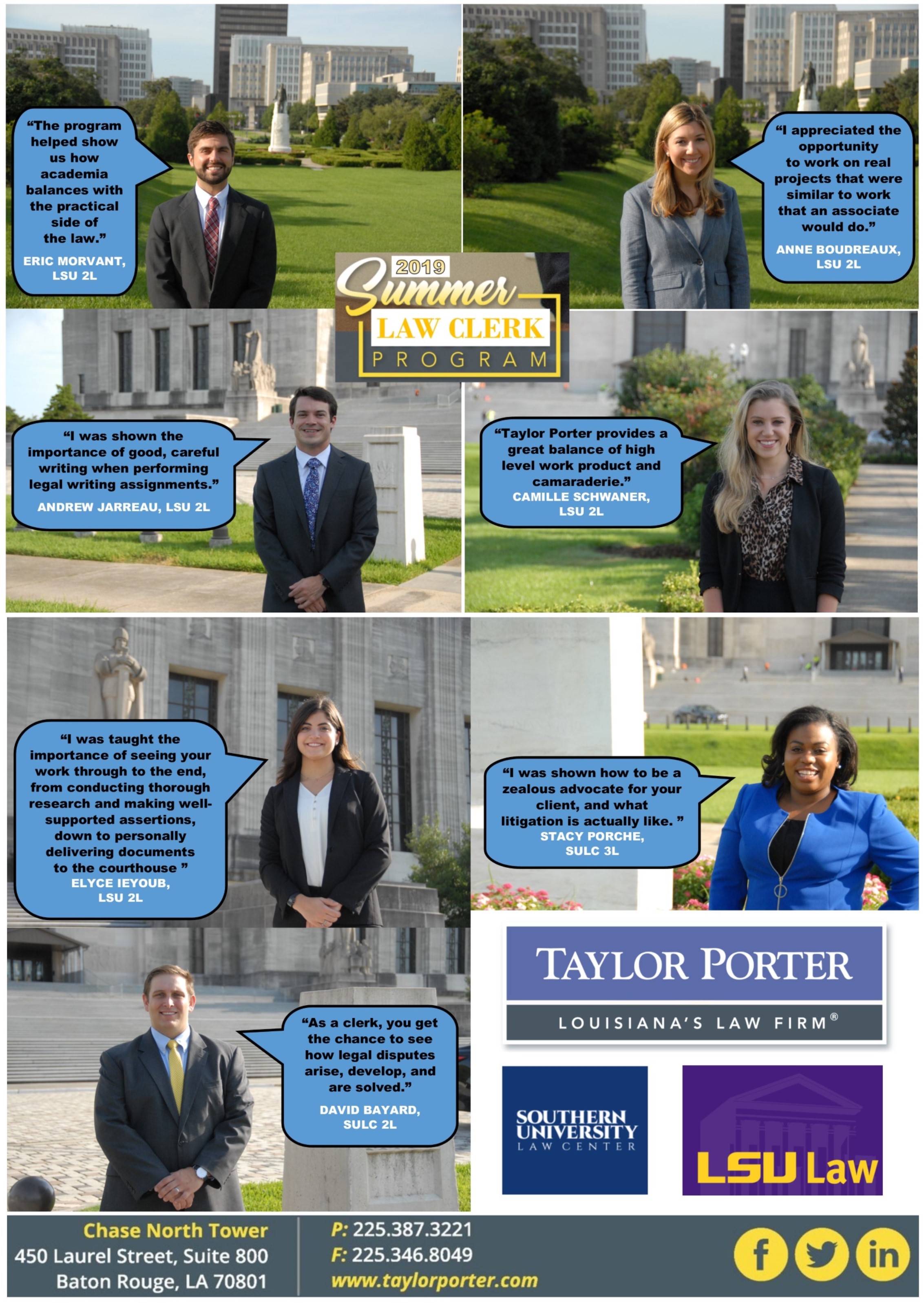 Below are 3L Stacy Porche and 2L David Bayard's experiences from the summer:
Stacy Porche, 3L:
"The Taylor Porter summer law clerk program has helped prepare me for becoming a lawyer by allowing me to do projects that will actually have an impact on clients. I was able to see what it is like being a new associate and how my work makes a difference. My Taylor Porter attorney mentors are Savannah Smith and Kiki Bergeron. I was able to work really close with Savannah and really see what it is like working as a new associate. She was also able to give me a lot of relevant feedback on my work. Kiki showed me how to be a zealous advocate for your client, and what litigation is actually like. "I really like how the Summer Law Clerk program was both equally enjoyable and challenging. During the Summer Program I was able to do work and projects that not only peaked my interest but have helped me to develop as a future attorney."
Stacy made the Dean's List every semester and is currently ranked fifth in her class. She is a member of the Trial Advocacy Board and competed in the Intra-School Mock Trial Competition. She is also on the Board of Student Advisors and works as a teaching assistant for Contracts and Obligations courses. Stacy is one of the two 2019 Defense Research Institute Diversity Scholarship recipients. Stacy works for the Louisiana Department of Justice in the Gaming Division as a Legal Research Assistant. Originally, from Peoria, Arizona, she received her Bachelor of Science degree from Arizona State University.
David Bayard, 2L:
"My experience at Taylor Porter has opened my eyes to what being an attorney actually means. I have gotten first-hand experience in seeing every phase of the litigation process and participated in many types of cases, from torts to contracts to property disputes and others. The attorneys incorporate the clerks into the work, and allow us to answer any follow-up questions that may arise from our previous work on a case. As a clerk, you get the chance to see how legal disputes arise, develop, and are solved."
David received his Interdisciplinary Studies degree from LSU and has spent the past seven years teaching history and coaching football at Northwestern State, Catholic High, The Dunham School, Christian Life, and East Iberville. David was mentored by Taylor Porter attorneys Jonathan Moore and Colin Peak.
Story via Taylor Porter Law Firm
RSS News Feed