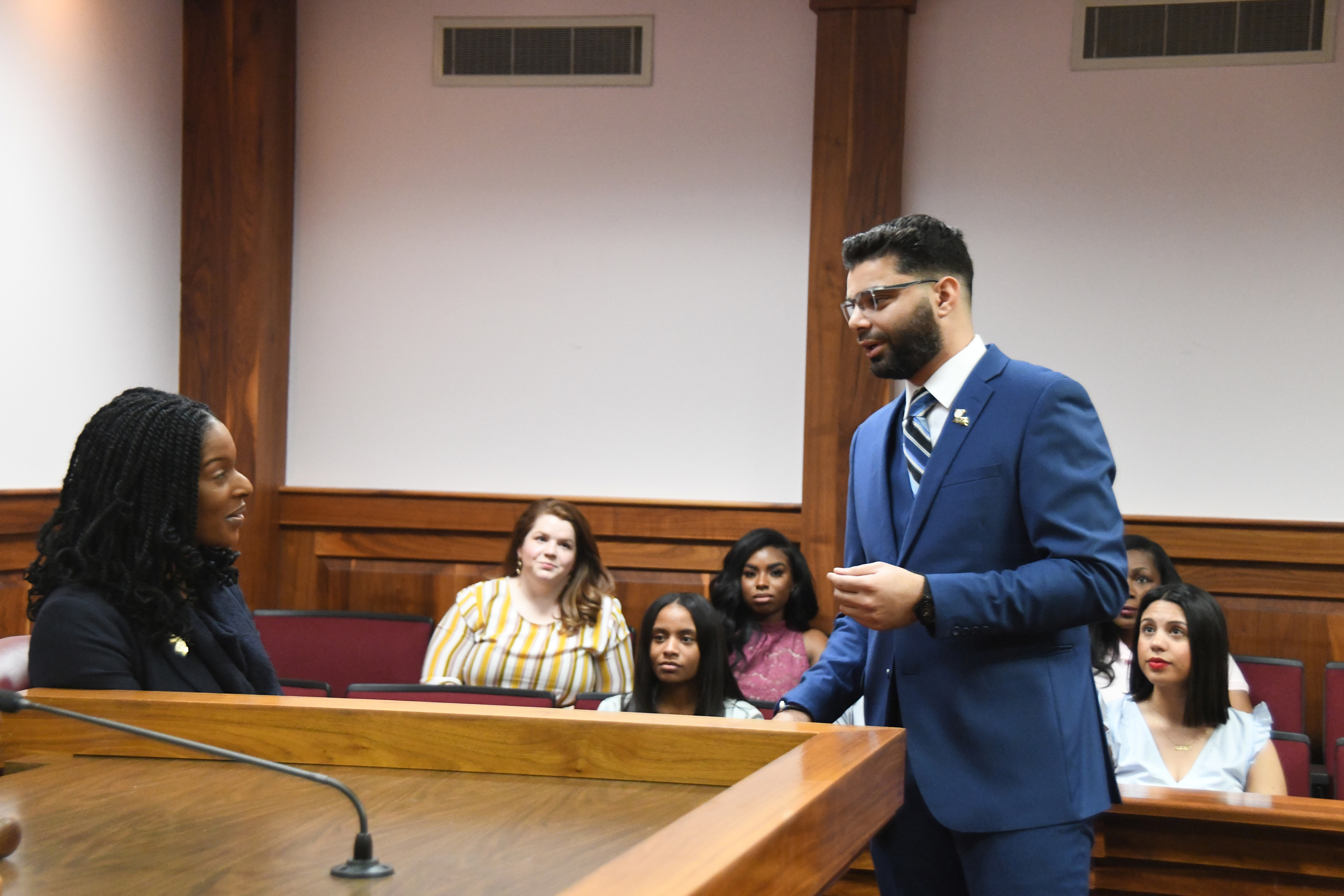 Employment Summary Report
Information on employment outcomes for the Class of 2021 may not reflect a particular law school's typical results in this area. As a result of the COVID-19 pandemic, bar admission exams were canceled or delayed in many jurisdictions, thus making it more challenging for graduates to secure employment by the annual Graduate Employment Status Date of March 15. Please reference the 3 years of employment outcome data posted on the ABA Required Disclosures webpage of each ABA-Approved Law School or at www.abarequireddisclosures.org.
Equal Opportunity / Access Employment Statement
Southern University Law Center is committed to providing equal opportunity/access employment for all its students without regard to race, color, national or ethnic origin, sex, actual or perceived gender, age, religion, creed, disability, sexual orientation, gender identity and expression, genetic information, or parental, marital, domestic partner, civil union, military, veteran status, or other non-performance related criteria. Southern University Law Center requires that all those who recruit on the campus are equal opportunity/access employers.
We are committed to empowering Southern University law students and alumni to pursue careers they find meaningful by equipping them with the resources they need to achieve their individual goals.
The Office of Career Services is located in Suite 116 of the Southern University Law Center and is open for business between the hours of 8 a.m. and 5 p.m. on Monday through Friday, with evening appointments available upon request.
Office Hours
Monday 8:00 a.m. - 5:00 p.m.
Tuesday 8:00 a.m. - 6:00 p.m.
Wednesday 8:00 a.m. - 5:00 p.m.
Thursday 8:00 a.m. - 7:00 p.m.
Friday 8:00 a.m. - 5:00 p.m.
*Appointments available by request
Contact
Phone: (225) 771-2142
Fax: (225) 771-5891
Mailing Address:
Office of Career Services
Southern University Law Center
Post Office Box 9294
Baton Rouge, LA 70813
Physical Address:
Office of Career Services
Southern University Law Center
2 Roosevelt Steptoe Drive, Suite 116 (A.A. Lenoir Hall)
Baton Rouge, LA 70813
Please tell us how we are doing so we can ensure we are meeting the needs of our student body: Click Here