TRAINING PRACTICE READY LAWYERS
The Clinical Education Program at the Southern University Law Center prepares students for the practice of law through a combination of real-world experience, intensive supervision, externships, and dynamic seminars. While enrolled in a clinic, students engage in the practice of law by representing clients in a range of legal matters under the supervision and guidance of clinical faculty. The clinic functions as a law firm, and students experience the creation and development of the attorney-client relationship as well as the professional obligations that accompany it. Additionally, the clinic offers a number of externships in which students gain valuable experience both inside and outside of the law center through work with state and local agencies, members of the judiciary, and legal aid and public policy organizations.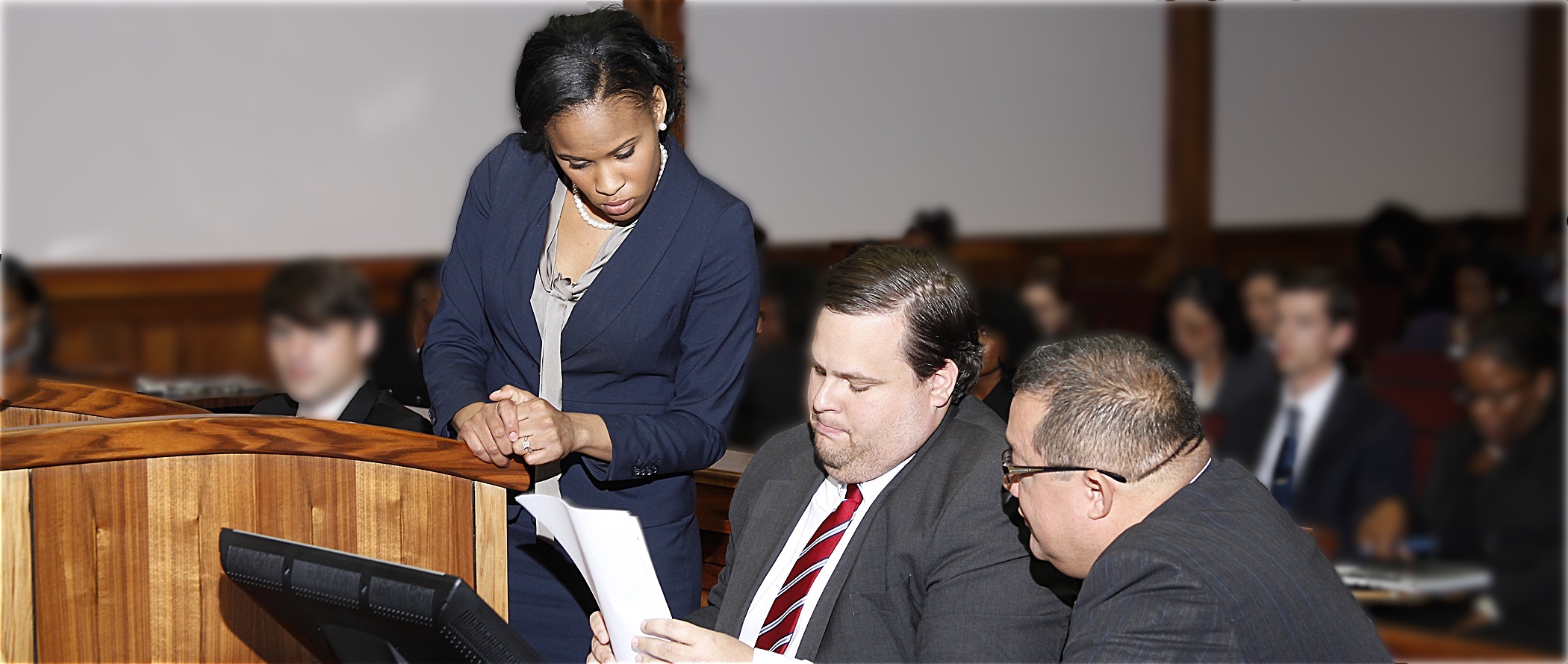 Clinic students also provide essential legal services to underserved members of the local community. By engaging in public interest legal practice, clinic students have the opportunity to critically reflect on the justice system and their role in it within the context of their development as lawyers. Many students find that a clinic experience is the most valuable, rewarding, and challenging aspect of their legal education. The program is designed to allow third-year law students an opportunity to apply the theoretical knowledge acquired in the classroom during the preparation of cases and the representation of clients in the courtroom.The requirements for enrolling in a clinic can be found here. For more information about the clinic contact Professor Virginia Listach, director of clinical legal education, or call 225-771-3333.