Lawyers' Committee Holds Redistricting Workshop at SULC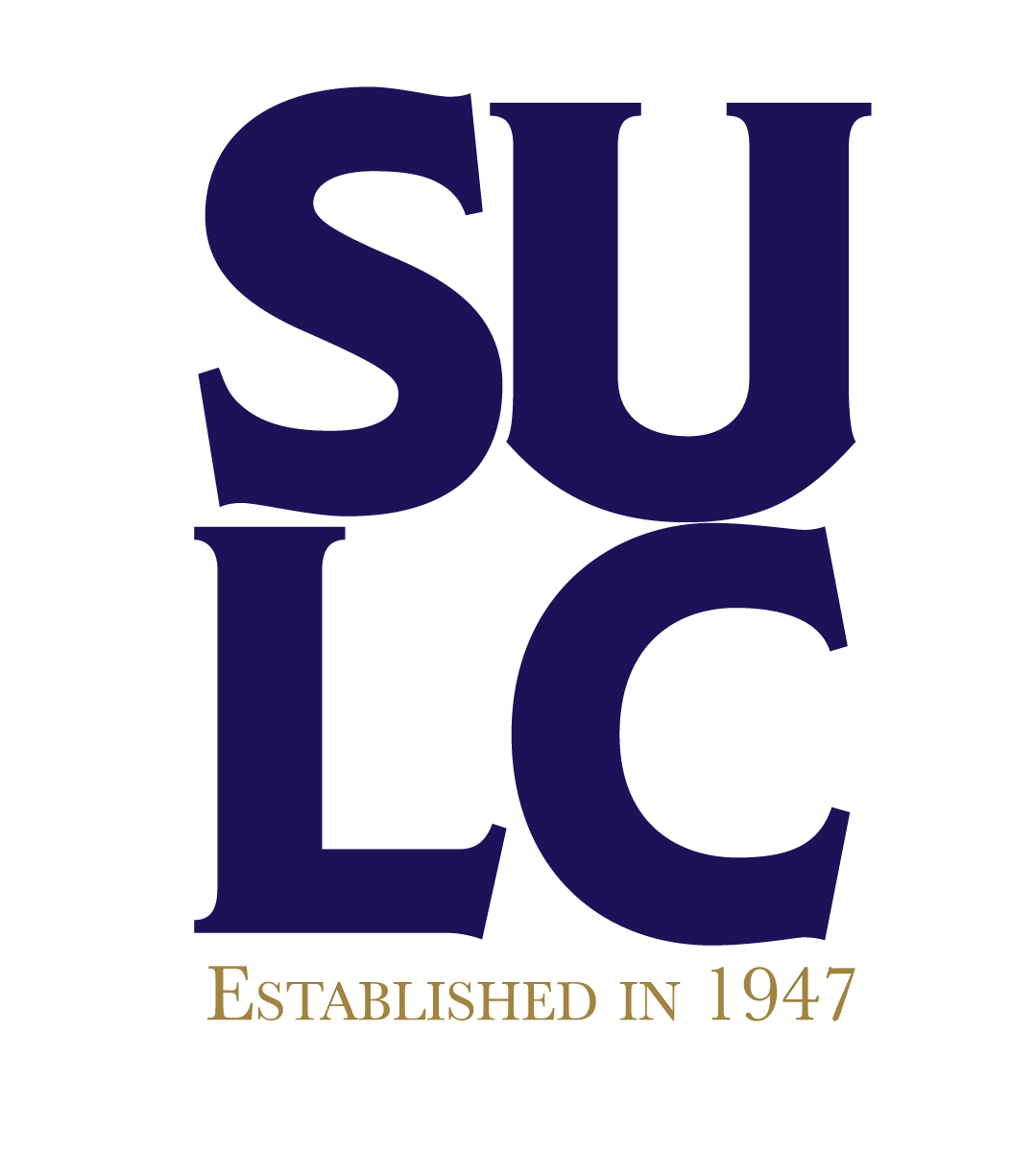 In anticipation for the upcoming election season, the Lawyers' Committee for Civil Rights Under Law recently held a redistricting workshop through their partnering program, the Participatory Redistricting Project (PRP) at the Southern University Law Center.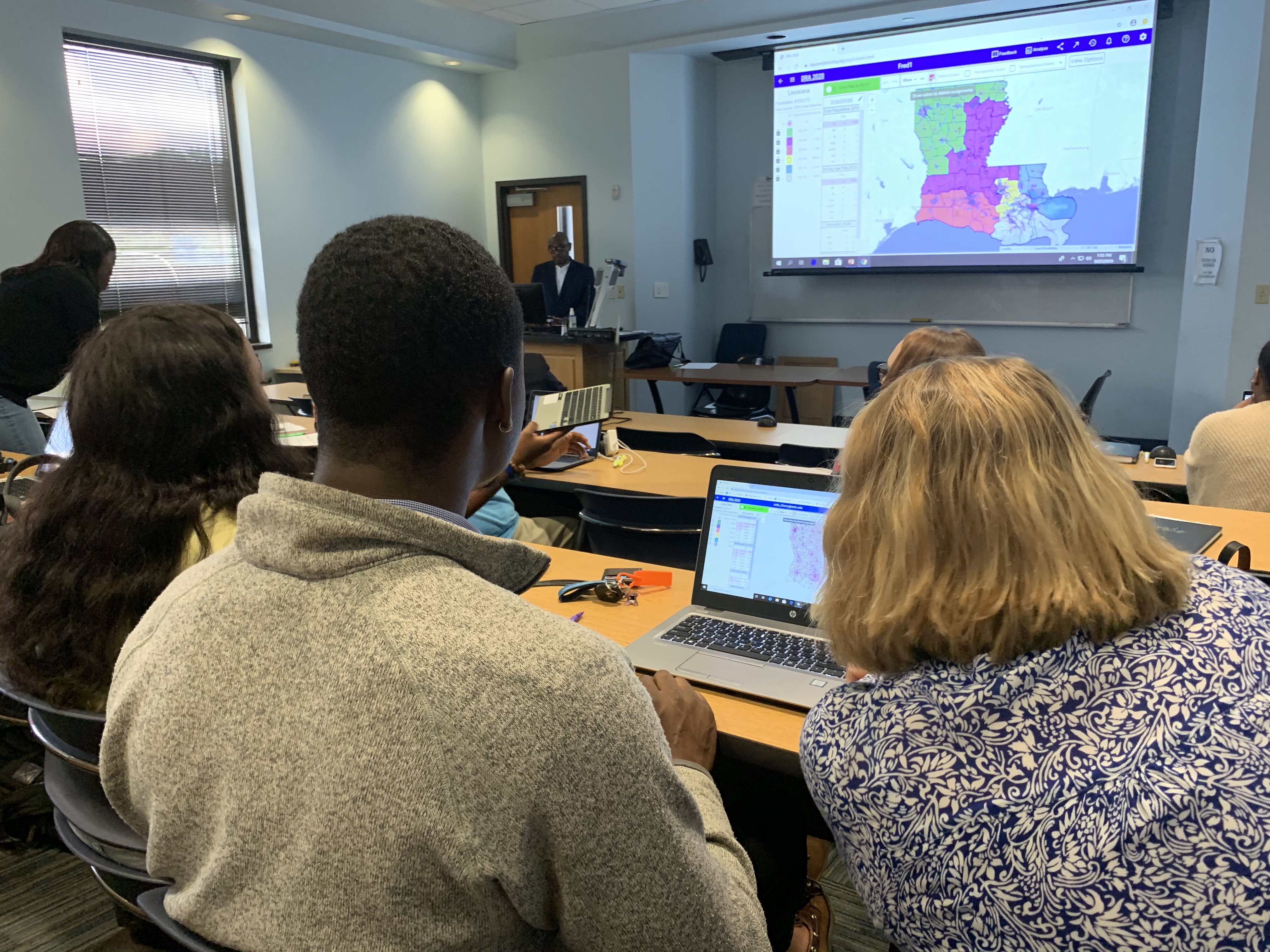 Redistricting is the process of drawing boundaries for electoral and political districts in the U.S. and is done every ten years after the census. In the 2020 PRP's proposal, it notes that "redistricting is essential to voting rights and electoral representation for historically underrepresented groups."
The 2020 Participatory Redistricting Project is a partnership with the Lawyers' Committee, the National Conference of Black Political Scientists and participating colleges and universities.
The Lawyers' Committee formed in 1963 after President John F. Kennedy wanted to use leaders in the legal community to combat racial discrimination and the inequality of opportunity for social advancement.
The National Conference of Black Political Scientists began in April 1969, when 35 black political scientists gathered at Southern University in Baton Rouge, Louisiana to discuss problems faced by political science faculty at historically black colleges and universities.
The objective of the PRP is to provide students with the skills to advocate for community engagement in the legislative redistricting process prior to the 2020 Census and reassignment of congressional seats.
Fred McBride, Redistricting and Voting Rights Policy Specialist for the Lawyers' Committee and SULC alumnus, led the September 27thReady for Redistricting 2020 training. "Districts are drawn for people, not legislative results," said McBride, "they should be drawn by people."
Those who attended the workshop learned the criteria for redistricting a map and how to utilize the software necessary to do so. Students will possess the ability to redraw districts for fair allocation of governmental resources.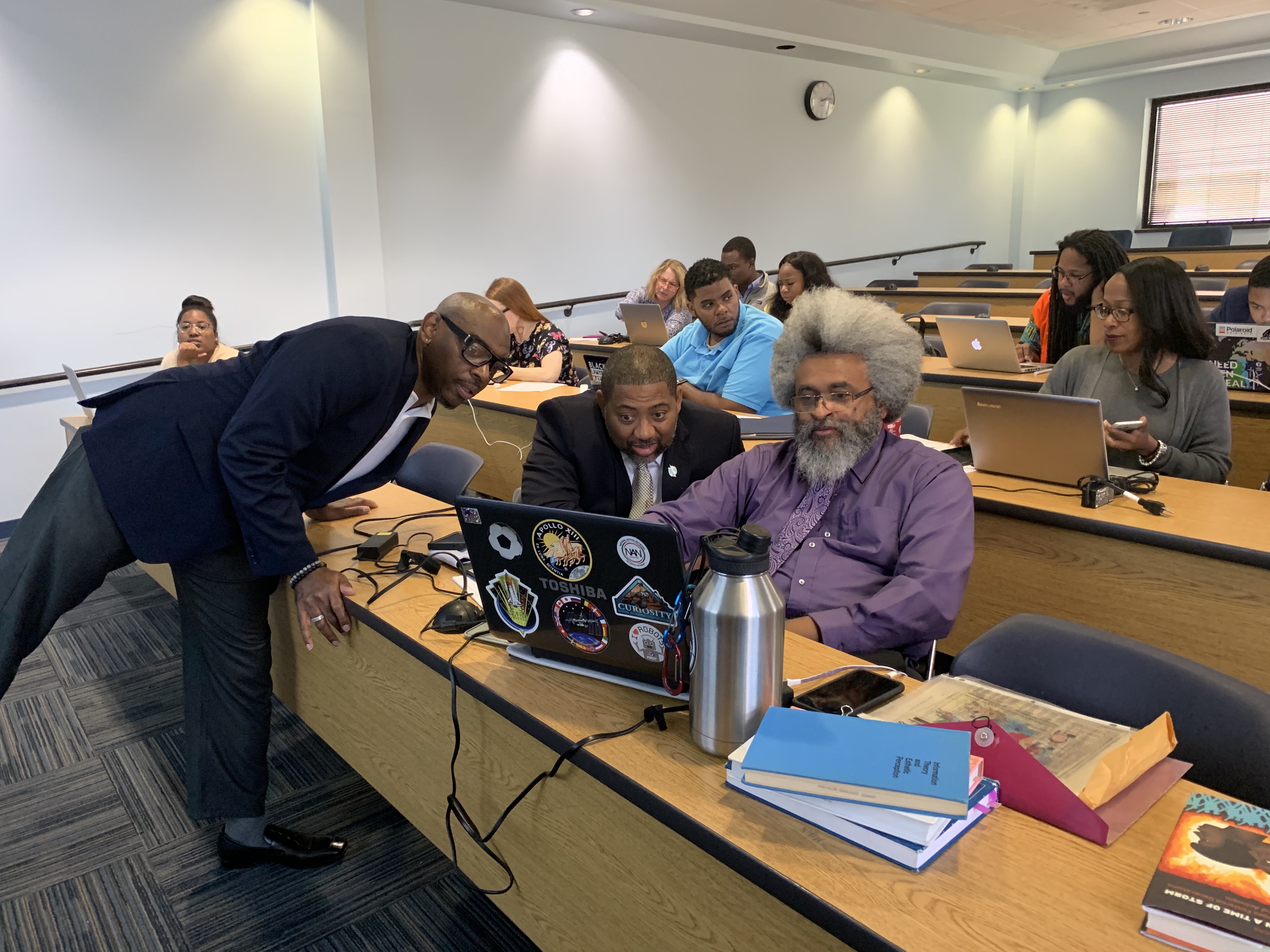 "We gained valuable knowledge on the importance of census participation, as well as on the principles of redistricting," said Meghan Matt, third year SULC student. "Getting hands-on training and practice in drawing maps was both informative and eye-opening."
The PRP believes that students have an integral role to play in the redistricting process since many reside in historically underrepresented communities that have been targets of unfair redistricting practices.
McBride took the opportunity to emphasize the importance of completing the 2020 Census. "Everyone should return the Census in 2020," said McBride, "People have to complete the Census questionnaire to ensure their communities are receiving their adequate share of resources, and their political power through the reapportionment process."
McBride plans to return to the Law Center when it procures the official software program for redistricting. Over the course of the next two years, students will keep practicing their skills until the new census data release in 2020. They will then present their plans to the local community for input before submitting to the congressional and state legislative offices.
RSS News Feed