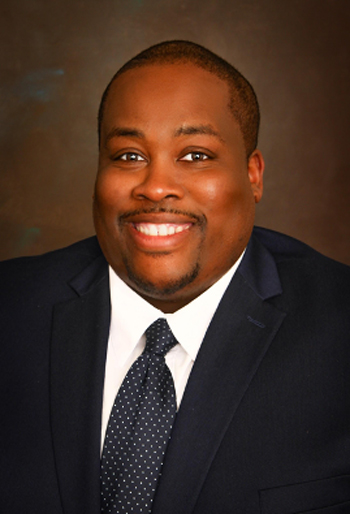 As Assistant Commissioner, Baxter helps manage the public, media and community relations efforts of the conference, including branding, marketing/sponsorships, licensing and other areas. In addition, he is the conference's primary liaison to member institutions' sports information directors as well as oversees the communications strategy for the CIAA's 14 championship sports. He also manages preparations for press conferences, football and basketball media day, and other special events while also serving as the primary webmaster for the conference website, assist with television and multi-media broadcasts, and oversee the conference's digital and social media strategies.
He joined the conference staff from his most recent stint with the North Carolina Blumenthal Performing Arts Center where he served on the junior management team specializing in ticketing operations, sales, and service. Prior to that, he also served in a similar role at the NASCAR Hall of Fame.
Baxter brings experience working at the conference level having spent three years with the Southern Intercollegiate Athletic Conference (SIAC) as Director of Communications, New Media, & Marketing and then the Assistant Commissioner for Communications, New Media and Marketing, serving as the media contact for the league's 13 sponsored sports and championships while playing an integral role in their communications and digital marketing strategy.
In addition, Baxter brings extensive knowledge in a multitude of areas, including branding, promotions, athletic programming, community relations, social media, public relations, sponsorships, event operations, and management.
A native of Charlotte, NC, Baxter is a member of the College Sports Information Directors of America (CoSIDA) and Black College Sports Information Directors of America (BCSIDA). He holds a bachelor's degree in Sports, Event, and Entertainment Management from Johnson & Wales University with a master's degree in Sports Administration from Georgia State University.