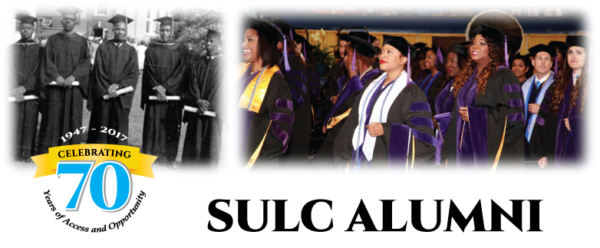 Whether you graduated in 1950 or 2023`, you are part of alumni that number more than 5,000 across Louisiana, the nation, and the globe. You play a crucial role in all that the Law Center has to offer through your commitment to community service and giving back. Your participation encourages our graduates who have made their way in the legal profession to give back by mentoring and encouraging others.
Counted among our alumni are judges, corporate counsel, district attorneys, partners and associates in firms, and solo practitioners who are making the world a better place. Whether you are a traditional attorney or someone who has taken a more entrepreneurial approach to the practice of law, we welcome you to join us for networking and CLE opportunities.
Our premier alumni event, the annual Alumni and Friends Round-Up, takes place each April as a four-day event of networking, CLE, recognition events, and the Chancellor's Scramble golf tournament.
Membership in our Alumni Association connects you to SULC and to fellow alumni through publications and e-mails throughout the year. We also have a special Alumni Facebook Page where practicing alumni assist each other in their work as attorneys. To join the Facebook page click here.
ALUMNI MEMBERSHIP FEES:
$24 for 2 years for First Year graduates (included in graduation fees)
$50 per year for Alumni within 3 – 5 years of graduation
$75 per year for Alumni within 6 – 10 years of graduation
$100 per year for Alumni beyond 10 years of graduation
Lifetime Memberships are $5000, payable over 5 years.
Associate Memberships are available for $10 per year to currently enrolled students.
To Join our Alumni Association click the button below, insert the amount that corresponds to your level of membership, and select Alumni Dues from the drop-down menu. For questions or issues with alumni registration, contact Alumni Director Robbin Thomas at RThomas@sulc.edu or (225) 771-5878.