Institutional Accountability and Accreditation
The Office of Institutional Accountability and Accreditation's purpose is to:
Coordinate evaluation of Law Center performance of measures of institutional accountability reported to accreditors, state and federal agencies, Law Center administration and the Southern University System.
The Vice Chancellor for Institutional Accountability and Accreditation reports to the Chancellor and provides administrative leadership in reporting data to various state and federal agencies related to institutional success and institutional educational goals and objectives. Furthermore, the Vice Chancellor for Institutional Accountability and Accreditation provides administrative leadership in developing strategic objectives for various Law Center units and provides guidance in determining whether those goals and objectives have been met. In order to help the Law Center achieve its mission, the Vice Chancellor for Institutional Accountability and Accreditation targets the following objectives related to Institutional Accreditation and Accountability: 1) preparing all reports on the Act 1465 Strategic Plan indicators using the LaPas reporting system; 2) coordinating, collecting and verifying data for completion of American Bar Association reports; 3) coordinating completion of all SACSCOC annual reporting; and 4) coordinating, collecting, verifying and analyzing data for courses in the Southern University Law Center assessment cycle. These objectives encompass and embody the Law Center's Institutional Effectiveness process.
The purpose of the Institutional Effectiveness process at Southern University Law Center is to facilitate a Law Center-wide comprehensive assessment, planning and evaluation process that supports well-informed decision-making and uses results for improvement. The Institutional Effectiveness process assists the Law Center in maintaining accreditation and compliance with the ABA Section of Legal Education and Admissions to the Bar, the Southern Association of Colleges and Schools Commission on Colleges, and the Board of Regents for the State of Louisiana.
The Law Center has an institutional effectiveness process in place that involves four core integrated dimensions: Planning, Assessment, Evaluation and Budgeting.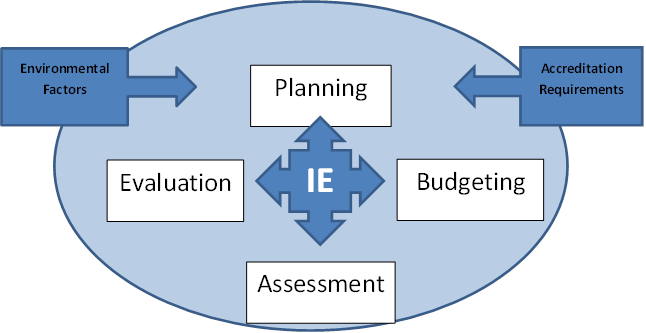 The Law Center's Institutional Effectiveness assessment cycle involves the following: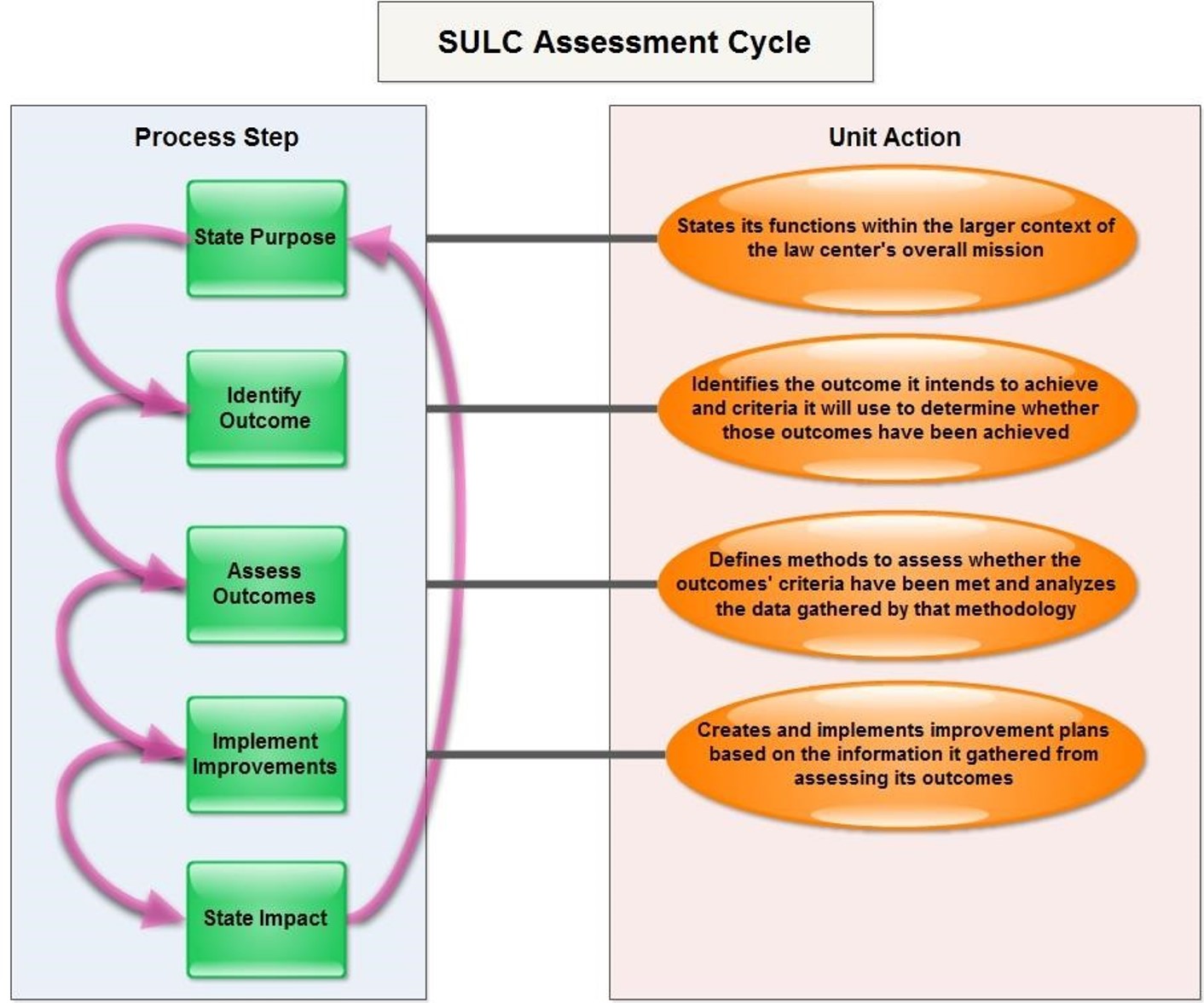 The Institutional Effectiveness assessment cycle embraces:
The Law Center Mission
Outcomes
Assessment measures
Levels of achievement
Analysis
Use of Results
Evidence of Improvement