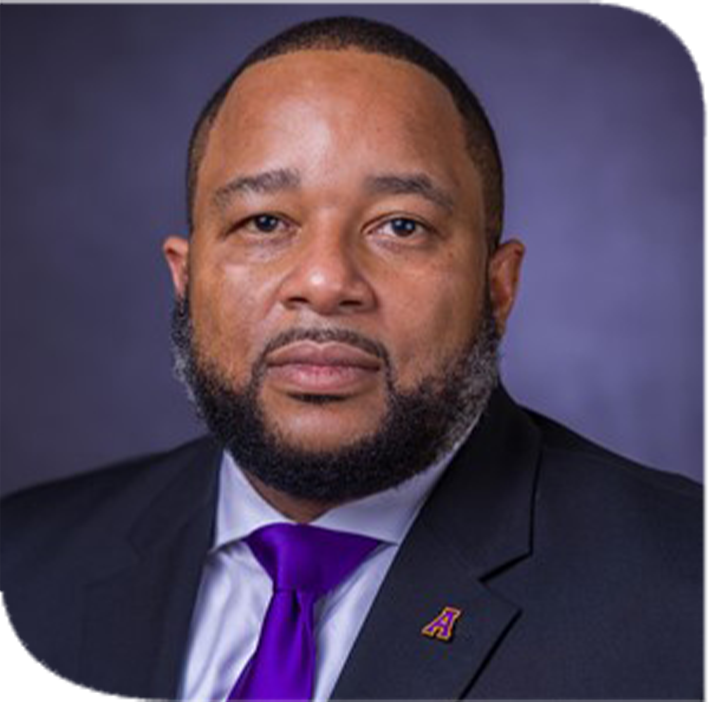 Cyrus K. Russ joined the Alcorn State University staff as assistant athletic director for compliance in Sept. 2017. He was promoted to assistant vice president for athletic compliance and academic services in July 2019.
A seasoned leader and business manager, Russ brings more than 20 years of leadership and executive management experience to the Alcorn athletic staff. Russ transitioned from the U.S. Army in 2015 after a distinguished and successful career as a military officer.
"We are excited to welcome Cyrus to our staff. He is passionate about the transformation process that occurs with our student-athletes as we prepare them to be champions for life," said Jason Cable, assistant vice president for athletic compliance and academic services. "His positive energy, bundled with his diverse experience and skill-set, will be a great asset to our department."
Since his transition from the United States Army, Russ has served in various capacities in the sports industry. His career includes stints as the Regional Director for Athletes for College, Executive Director Leatherheads Athletic Association and coach at NUC sports. Russ' career also includes corporate leadership experience with Eissmann Group Automotive.
He completed his coaching Certification, NCAA Compliance and NCAA Rules and Procedures certification from the United States Sports Academy and recently completed the Emerging Athletic Administrators Academy. Russ is currently enrolled in the Columbia University Sports Industry Essential Program.
Russ most recently served as a consultant for the Alabama Sports Hall of Fame. He was an integral part of the team working with the Bryant Jordan Foundation, the Birmingham Athletic Partnership and numerous other projects at the Alabama Sports Hall of Fame. Additionally, Russ possesses a wealth of knowledge in the area of project management, property control and facility & security management.
Russ is a third generation Alcornite and alumnus of Alcorn. He is positioned to enhance the environment for student-athletes that promotes long-term growth and success at Alcorn during and after their tenure at the University.