Dr. BerNadette Lawson-Williams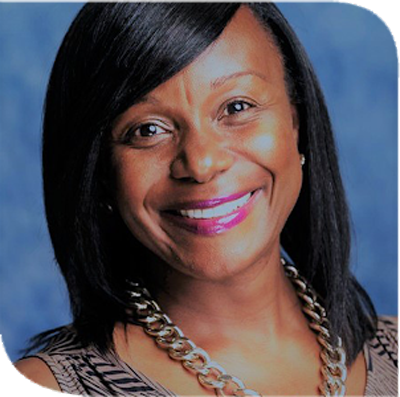 Dr. BerNadette Lawson-Williams is a woman of many talents and interests. She is a proud Mommy scholar, an entrepreneur, an innovator, and an educator. Dr. Lawson-Williams is in her 17th year of passionate professorial service at Johnson C. Smith University (JCSU) where she serves as a tenured Full Professor of Sport Management. Most notably, she developed and implemented JCSU's fully online Sport Management program, and its Esports and Gaming Trifecta, both the first at an HBCU.
As the Founder/Advisor of JCSU's Esports and Gaming Trifecta, she manages the Esports and Gaming Management academic programs (minor and Certificate), built and coordinates the Esports Lab, serves as the Advisor for the Game Development Club, and serves as the Coach/Advisor for JCSU's Esports Club. Most notably, under her leadership, JCSU's Esports Club has become a formidable force in the HBCU esports and gaming ecosystem, and collegiate esports ecosystem- at large with a long list of victories against many well-known higher education institutions across the nation, including: Virginia Tech, California State University of Los Angeles, University of North Carolina-Wilmington, the University of North Carolina – Charlotte, Virginia Commonwealth University, Barton College, and Shenandoah University, among others.
Based upon these successes, as well as established partnerships with several leading global esports and gaming organizations, including Riot Games and Nacon Gaming, as well as an esports apparel partnership with POINT3, JCSU's Esports and Gaming Trifecta has become widely recognized as the "blueprint" for HBCU Esports. Its accomplishments have been featured in a number of publications such as: the Washington Post, CNN Business, ESPN's Undefeated, HBCU Digest, Diverse Issues in Higher Education, EdTech Magazine, etc.
Prior to holding the aforementioned positions, Dr. Lawson-Williams enthusiastically served as Chairperson of the Department of Health and Human Performance at JCSU for nine years. She is also the author of two books: a children's book titled "Blossom Bee's Golf Adventures," and a personal wellness book titled "I Don't Mean to Smash Your Tomatoes, Honey!"
Dr. Lawson-Williams graduated Cum Laude from South Carolina State University with a Bachelor's degree, received her Master's degree from the University of Wisconsin-La Crosse, and earned a Doctorate in Sport Management with Honors from the United States Sports Academy. She also successfully completed coursework while enrolled in North Carolina Central University's prestigious School of Law.
When she's not engaged in professional endeavors, Dr. Lawson-Williams enjoys spending time with her family, friends, and favorite gamers, her twin sons. She is a proud member of Delta Sigma Theta Sorority, Inc.