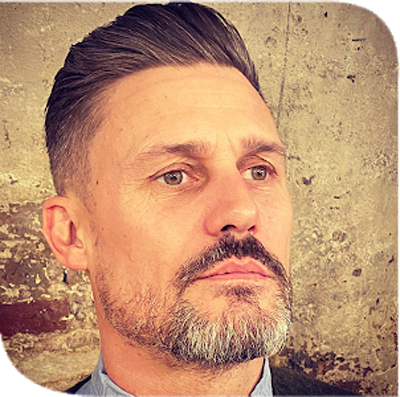 Jamie King is a legendary video game producer and creator of interactive entertainment. Born in London, England, he started his game career at BMG Interactive before moving to NY and joining Take Two Interactive (TTWO).
During Jamie's tenure at Take Two, he was a co-founder of Rockstar Games, and held the title of VP of Development for Rockstar and Director of Development for Take Two. Between 1997 and 2006, Jamie worked on the design, production, and publishing of 80+ video games across all gaming platforms. Most notable games include the multi award winning Grand Theft Auto, Max Payne, Bully, The Warriors and Red Dead Revolver. As a co founder, Jamie was awarded a group Bafta for Lifetime Achievement In Video Games.
In 2007, Jamie raised financing for 4mm Games LLC, acting as Chief Creative Officer, developing and publishing Def Jam Rapstar, published by Konami and Dog Show Friends for Facebook. In 2012, Jamie joined the gaming division of SA Studios Global, focusing on esports and brand partnership integration into the gaming ecosystem. Specializing in strategy, creative and execution, Jamie worked with clients that included Machinima, Microsoft, and Major League Soccer. Between 2016 and 2018, Jamie was asked to help The Gamer Agency as Head of Studio at the Microsoft Esports and Gaming Studio in the Microsoft Flagship store, producing 400+ hrs of livestream esports competition. In 2018, Engine Shop acquired The Gamer Agency and the gaming division of SA Studios. Jamie joined Engine Shop as Head of Esports. Current clients include MLS, MLB, NHL, Anheuser Busch, Bud Light, Mercedes Benz, Buffalo Wild Wings, Twitch and The Leukemia & Lymphoma Society.
Since joining Engine shop, the esports department has won a Tempest eSports award for Best New Stream (eMLS), a Tempest esports award for Best Venue Activation, (Bud Light/Overwatch), a Chief Marketer Gold ProAward for Best Use of VR, (MLB HRDVR) and a 34th Sports Emmy nomination for 'Outstanding Digital Innovation', (MLB HRDVR)