Associate Professor of Law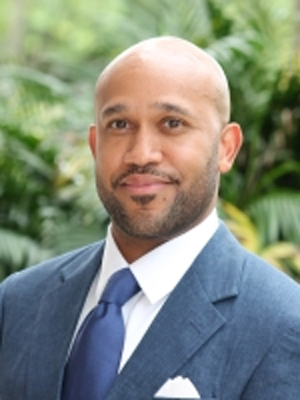 Professor Kenya Smith is an Associate Law Professor at the Southern University Law Center who teaches a robust package of business law courses including Business Associations, Commercial Law, Federal Income Tax, Contracts and Obligations. His scholarly interests include formation and taxation of business associations, constitutional law and legislation. He is enthusiastic about education and scholarship, and loves to share that enthusiasm with his students.
Professor Smith is an alumnus of Southern University at New Orleans where he received his B.A. (cum laude) in Political Science. He earned his J.D. from the University of Wisconsin Law School and began his legal career with Adams and Reese LLP as a member of the firm's transactions and corporate advisory services team. He next served in various senior executive positions in the New Orleans city government, including Executive Counsel to the Mayor, Deputy Mayor for Intergovernmental Relations and Deputy Mayor for Community Development. He later worked closely with the BP Gulf Coast Recovery Leadership team in the wake of the MC-252 incident.
Professor Smith is a member of the Wisconsin and Louisiana State Bar Associations, has served as a leader and volunteer in several local and national nonprofit organizations.
Courses Taught
Contracts
Commercial Paper
Obligations
Special Problems in Business Law
Business Entities
Interviewing, Counseling and Negotiation
Federal Income Tax
Alternative Dispute Resolution
International Human Rights
Comparative Law
Articles
-Hobby Lobby's Conflated Corporate Tax Exemption and Its Impact on IRC Section 501(c)(3), 70 Rutgers L. Rev. (forthcoming 2019).
-Incomplete Sentences: Hobby Lobby's Corporate Religious Rights, the Criminally Culpable Corporate Soul, and the Case for Greater Alignment of Organizational and Individual Sentencing, 77 La. L. Rev. 75 (2016).
-Are We There Yet? The Uniform Limited Liability Company Act and the Unmet Nonprofit Need, 49 U. Mich. J.L. Reform 405 (2016).
-Papa's Brand New Bag: The Need for IRS Recognition of an Independent Nonprofit Limited Liability Company, 98 Marq. L. Rev. 1695 (2015).