Rahim Smith obtained the degree of Juris Doctor from Southern University Law Center in Baton Rouge, Louisiana. Mr. Smith was sworn into the Louisiana Bar in October 2010. Mr. Smith serves as member of Baton Rouge Bar association, member of Louis A. Martinet Legal Society, and as a member of American Bar Association.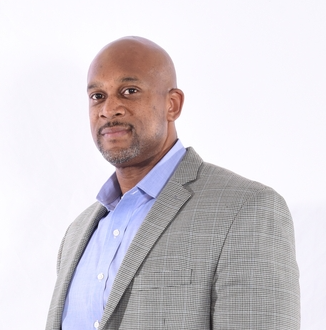 He is also a certified and licensed Mediator, with a concentration in alternative dispute resolutions.
Mr. Smith is originally from the San Francisco Bay area before receiving his Bachelor of Arts degree in Psychology with a Minor in English from Morehouse College in Atlanta, Georgia.
The practice of law is Rahim Smith's second professional career. His first professional career began in sports broadcasting production in 1996. He worked as an intern for Turner Sports, working his way up to producer, participating in projects such as the Summer Goodwill Games in 1998 (New York City), the Winter Olympics 1998 (Nagano, Japan), Winter Goodwill Games in 2000 (Lake Placid, New York), "Inside the NBA" 1998 through 2007 as a "tease" and "feature" producer.
Mr. Smith is a three-time Emmy Award winner for his role as Associate Producer for "Inside the NBA" Studio show and NBA playoffs coverage.
He served as a music and recording consultant to Shakir Stewart, Executive Vice President of Def Jam Recordings.
These experiences fueled his interest in corporate, contractual, licensing, and publishing laws in the entertainment, music, sports, film and media industries.
After a decade in the sports broadcast industry, he had a strong desire to make a more direct and positive impact on the industry by pursuing his interest in law. He was accepted to Southern Law School and moved to Baton Rouge.
After five years of practicing law at a law firm while representing many clients, including athletes, coaches, artists, producers, models, and performers, Mr. Smith joined the SULC family in 2015. He currently serves as an Academic Counselor and Sports Law Professor. He works with the Supplemental Bar Prep Program, and teaches the Lawyering Process class to 1L students, and Statutory Analysis to upperclassmen.
By incorporating his practical experience in the entertainment industry with his legal knowledge, Mr. Smith hopes to inspire his students to explore the vast opportunities in this field and assist in their journey to accomplish their goals.