Southern University Law Center holds fall hooding ceremony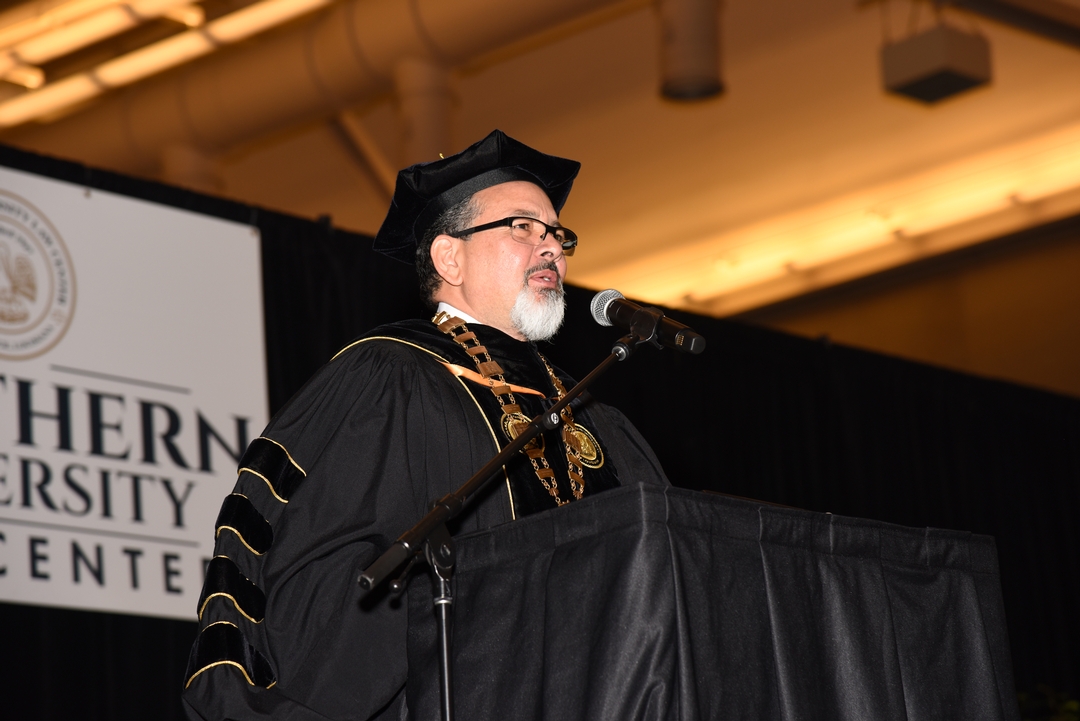 As a new semester commences, over 20 graduates were honored at the Fall 2019 Hooding Ceremony on Saturday at the Raising Cane's River Center. This prestigious rite of passage ceremony recognizes the part-time day and evening students. The ceremony, in its tenth year, adds to the graduation experience by making it possible to focus on Juris Doctor degree candidates and their accomplishments. It allows law faculty and staff, family, and friends to witness the ceremonial hooding of the law student in a more intimate setting.
Grambling State University, Richard "Rick" Gallot, presided as the keynote speaker.
"Use your gifts to help others," said Gallot. "God has blessed you to be a blessing to others."
Gallot earned his juris doctorate from the Law Center in May 1990. In recent years, he was inducted into the Grambling State University Alumni Hall of Fame and Southern University Law Center Hall of Fame. In addition to his presidential duties, he serves on the Cleco Corporation Board of Directors. Prior to, he served as a member of the Louisiana State Senate and three terms in the Louisiana House of Representatives.
During his speech, he reminisced on the wishful promises he made to himself after graduating from Grambling State Univesity. Though the promises were forsaken through the years, he is content with the plans that God unveiled on his life.
"As you progress through your career, have a goal not to make money but make a difference." Gallot said.
He encouraged the students to have a career that they enjoyed and could be proud of. He advised them to take on pro bono cases and work through the Louisiana Bar Association to offer legal services and assist those in need.
Following, graduates were hooded by Law Center faculty and alumni. Continuing with tradition, graduates took the Southern University Law Center alumni oath.
RSS News Feed