FOUR SOUTHERN UNIVERSITY LAW Center STUDENTS AWARDED PRESTIGIOUS PEGGY BROWNING FELLOWSHIPS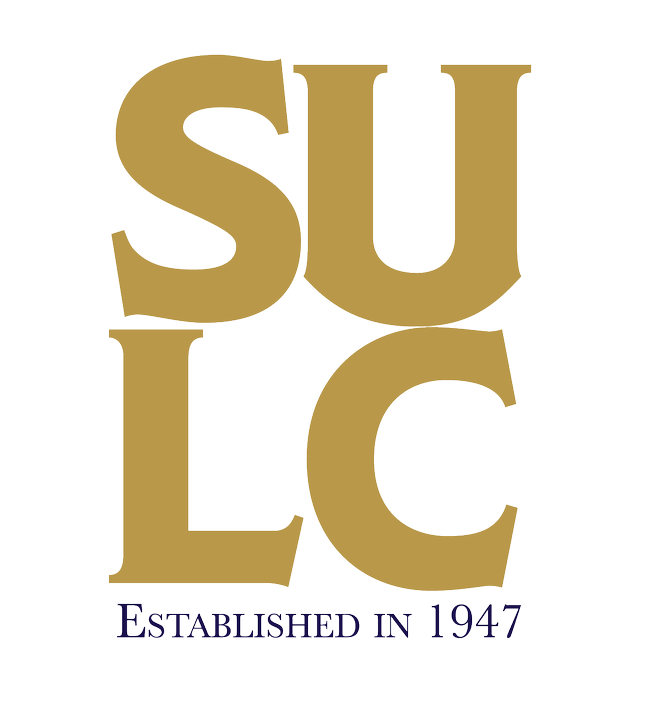 The Peggy Browning Fund has awarded fellowships to four students from Southern University Law Center – Darius Holliday, James Mason, Mollie Ponds & Shanelle Staten. The application process is highly competitive, and the award is a tribute to their outstanding qualifications.
Before stay-at-home orders were issued across the nation, the Peggy Browning Fund awarded summer fellowships to 91 talented law students – their largest number to date. Since then, they have worked closely with our mentor organizations to ensure that all Peggy Browning Fellows will be able to complete a fellowship this summer. Most will work in their original placements; we secured alternate placements for the remaining few. Until stay-at-home orders are lifted, students and mentor organizations will be working remotely.
Securing a Peggy Browning Fellowship is not an easy task, with over 500 applicants competing for the honor this year. Peggy Browning Fellows are distinguished students who have not only excelled in law school but who have also demonstrated their commitment to workers' rights through their previous educational, work, volunteer and personal experiences.
Darius Holliday (J.D. Candidate, 2021) will be a Peggy Browning Fellow at United Electrical, Radio and Machine Workers of America in Pittsburgh, PA. Raised in Jacksonville, FL, Darius has always been passionate about advocating for disadvantaged communities. Darius graduated from Florida State University with a Bachelor's in political science. Prior to law school, Darius served in City Year, whereas he provided academic support & mentorship to 10th grade students throughout the school year. Darius quickly discovered how workers within our education system feel overwhelmed, which ultimately affects their students. His experience led him to understand the importance not only of protecting workers' rights, but also ensuring that each workplace is safe & fair. Currently, Darius is Editor-In-Chief for Southern University Law Center's Journal of Race, Gender, and Poverty. Darius is also a Fellow for the Marshall Brennan Constitutional Literacy Project at SULC. Upon graduation from law school, Darius hopes to work with national or local unions to influence education policy.
James Mason's (J.D. Candidate, 2021) Peggy Browning Fellowship will be at Los Angeles Black Worker Center in Los Angeles, CA. James is a third-year evening student from Arcadia, LA. James decided to attend law school because he wanted to use his writing and oratory skills to help people from underrepresented groups. James has always been passionate about social and economic equality for African Americans. Since the start of law school, James had a strong interest in employment law. With a scientific background, he has a particular focus in protection of employee patents and trade secrets. As a law student, James is currently a teaching assistant for the Board of Student Advisors, interned for the Urban League of Louisiana, and clerked for Courington, Kiefer, Sommers, Marullo & Matherne, L.L.C. James has worked for Louisiana's Community & Technical Colleges System while in law school and contributed in establishing S.T.E.M and other career technical education programs to strengthen Louisiana's workforce.
Mollie Ponds (J.D. Candidate, 2022) will be one of this year's Peggy Browning Fellows at New Orleans Workers' Center for Racial Justice in New Orleans, LA. As a daughter of an AFT Union member, Mollie was exposed as a child to the importance of unionizing and standing up for workers' rights. This exposure sparked Mollie's passion for advocacy and fighting for those being targeted and marginalized. She witnessed the mobilization of the members fighting for employee benefits and how the outcome directly impacted families and their needs. After graduating with her Bachelors in Political Science, she became a young leader with organizations focused on fighting to protect marginalized communities and workers. She now sits on the Executive Committee of her local NAACP chapter and is a Board Member of her local Southern Christian Leadership Conference, sharpening her skillset prior to entering law school. She plans to use her law degree to advocate for Civil and Human Rights and use her experience to impact policies and legislation.
Shanelle Staten's (J.D. Candidate, 2022) Peggy Browning Fellowship will be at Equal Justice Center in Austin, TX. Prior to entering law school, Shanelle graduated from Tulane University with her Master's degree in Social Work. Since receiving her degree, she provided therapeutic services in the New Orleans metro area and worked as a professor at her alma mater, Dillard University. During her time as a professor, Shanelle instructed classes in the Academic Center for Excellence which steered and fostered the scholastic success of first-year students. Last summer, Shanelle was selected as a Rural Legal Corps Fellow where she had the opportunity to assist those experiencing life and legal challenges, by increasing access to services by expanding the outreach schedule and services at Southeast Louisiana Legal Services (SLLS) in Baton Rouge, LA. She was invited to stay on board at SLLS as the Intake Specialist and plans to serve others and assist them in reaching the best version of themselves.
The Peggy Browning Fund is a not-for-profit organization established in memory of Margaret A. Browning, a prominent union-side attorney who was a member of the National Labor Relations Board (NLRB) from 1994 until 1997. Peggy Browning Fellowships provide law students with unique, diverse and challenging work experiences fighting for social and economic justice. These experiences encourage and inspire students to pursue careers in public interest labor law.
To learn more about the Peggy Browning Fund, contact Ruby Tumasz, Program Coordinator, by phone at 267-273-7995 or by email at rtumasz@peggybrowningfund.org, or visit www.peggybrowningfund.org.
RSS News Feed