A shared passion for law leads one couple to the Law Center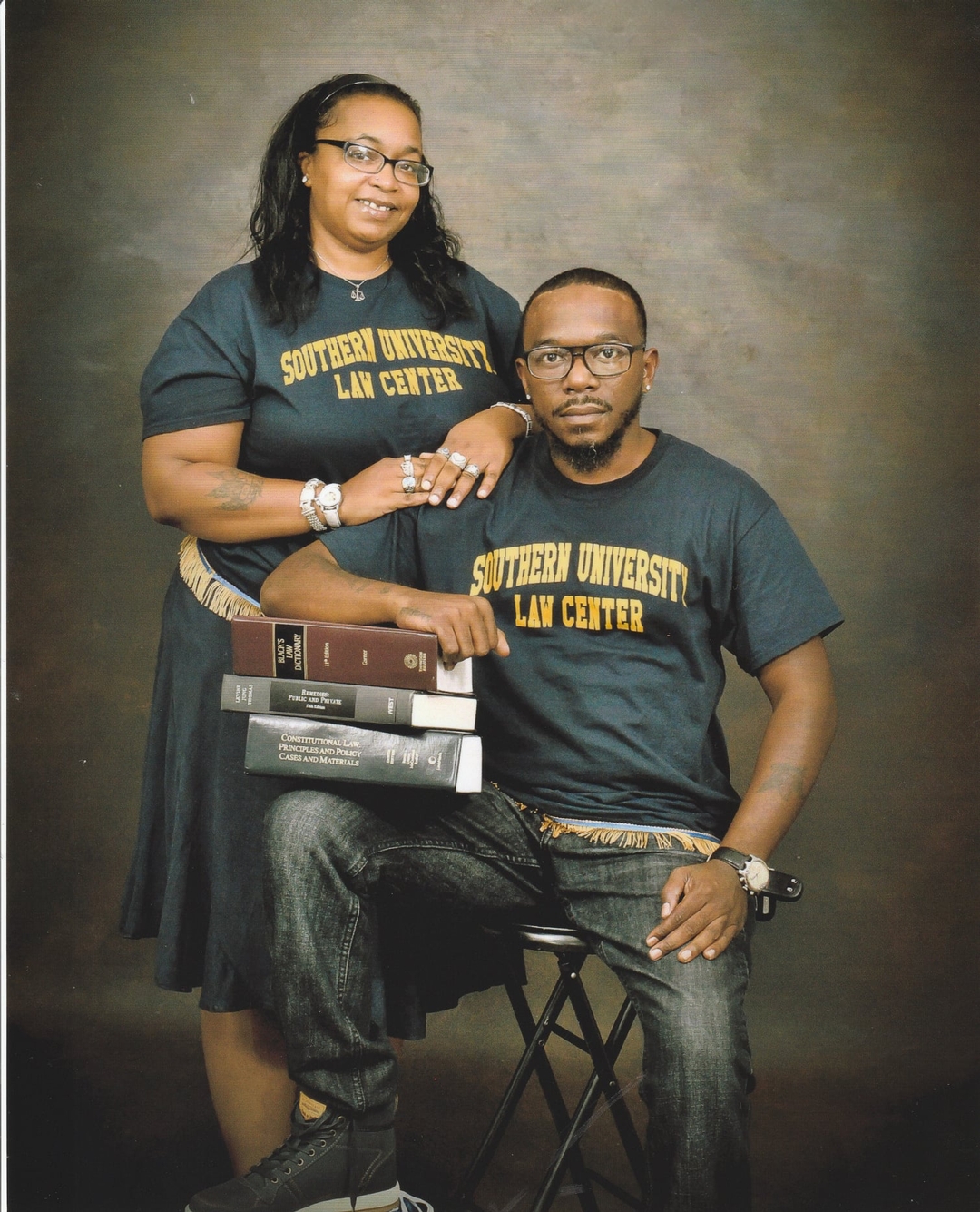 Chicago natives Shaul and Teyonnda Israel are excited to begin their journey at the Southern University Law Center (SULC). The Israel's just completed their first month of law school together in addition to celebrating their seventeen-year anniversary!
"We both had a passion for law at a very young age." said Teyonnda. "I wanted to be a prosecutor and Shaul was an aspiring defense attorney."
The couple met when they were 23 years old. They both attended Everest University in Orlando, FL. The two quickly connected over their love for law and eventually started dating. After graduation, they went on to pursue their legal studies together at American Public University where they both finished magna cum laude.
"We knew for a fact that we had to attend an HBCU for our legal education needs to be met. We feel that as a people, we would be better served in the presence of our own people who rejoice in seeing us succeed." said Shaul. "We chose the Southern University Law Center because it was ranked as the second-best law school for African Americans next to Howard."
When it was time to take the Law School Admission Test (LSAT), they were eager to prepare. After much studying and sacrifice, to their surprise, they earned the exact same score. "We were both so shocked to see that we had the same LSAT score! This doesn't happen often." said Teyonnda.
The couple currently share two classes and say the advantage of that is they both have a 24-hour study buddy. In the future, the Israel's hope to share the same class schedule.
"The key to our longevity, is we never get tired of each other." said Shaul.
Their daughter, Miranda Israel, plans to follow in their footsteps; she, too, has a love for law. In the future, she plans to attend SULC just like her parents. Upon graduation, the Israel's goal is to start their own law firm, which will open the door for new opportunities for not only them, but their daughter as well.
RSS News Feed