Southern University Law Center to hold Spring 2022 Commencement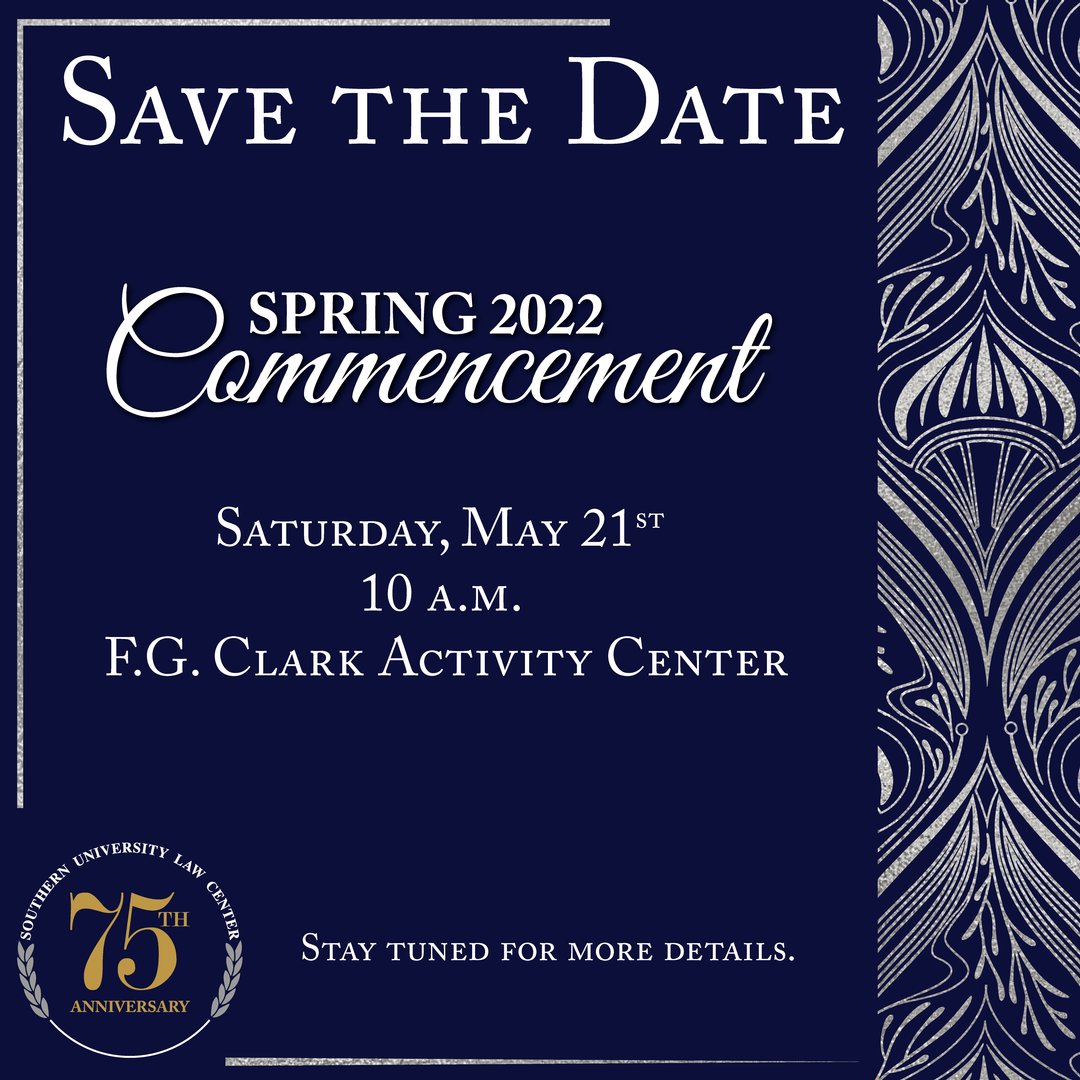 Over 200 students will graduate from the Southern University Law Center during its Spring Commencement on Saturday, May 21 beginning at 10 a.m. at the F.G. Clark Activity Center.
Dr. Dennis J. Shields will serve as the commencement speaker. Shields has spent the majority of his career advocating for better access to higher education. Higher education, according to Shields, has long served as a bridge to the middle class for many Americans. Ensuring that this educational model is available to those who have been historically underrepresented is one way that equitable access can be achieved.
Shields is the incoming president of the Southern University System and chancellor of the Southern University A&M College.
To follow the current safety protocols for the Southern University System, masks are required to be worn inside the commencement ceremony facility.
The ceremony will be livestreamed on the Law Center's YouTube channel.
RSS News Feed