Chancellor Pierre's Welcome
Dear Community:
We know the last several months have been a challenge because of COVID-19, and we understand that you might be hesitant to return to shops and businesses. I want to assure you that Southern University Law Center has worked hard to put the safety of our students, employees, and community first.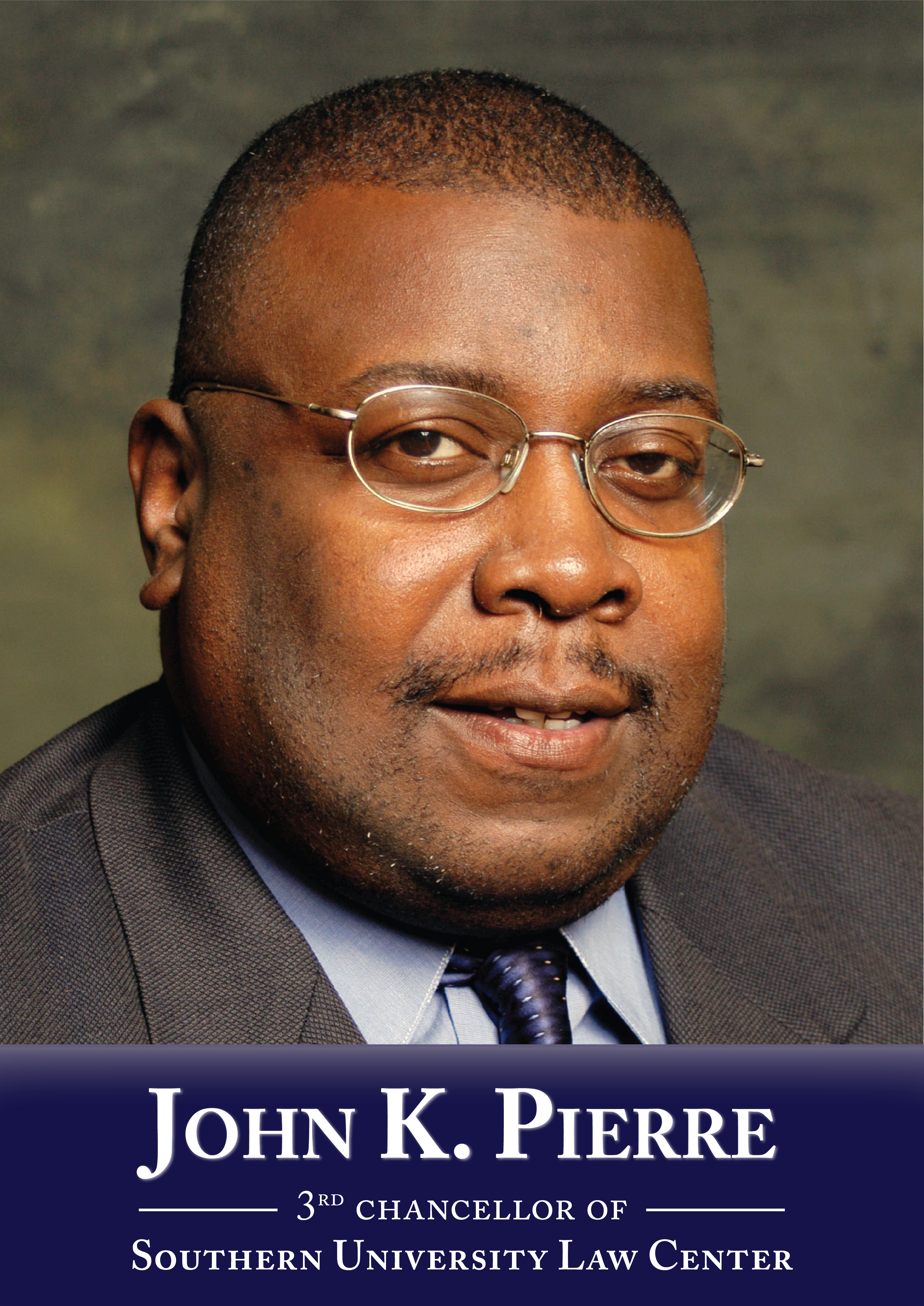 Though our "new normal" looks different, we are making every effort to stay within the guidelines set by our national and state agencies to remain safe. This fall semester, the Law Center will enact a hybrid instructional model that will offer in-person and virtual class options. Our academic leaders have worked tirelessly build a seamless plan that will accommodate both instructors and students.
As we prepared for the return of our campus community, we engaged with Ochsner Health's Employer Solutions team to assess our campus and provide recommendations that we have implemented to best protect all who enter our doors. Based on their feedback, we have:
Enhanced our cleaning and sanitation procedures.
Required all students, staff, and visitors to wear masks when inside the building.
Installed temperature checkpoints and contactless cameras around the campus.
Provided hand sanitizer stations in common areas, classrooms
Displayed signage to encourage social distancing and proper hand washing.
In addition, all employees will also have access to receive on-demand urgent care without leaving the office via a brand-new digital platform called a Virtual Employer Clinic. A Virtual Employer Clinic, powered by TytoCare, is an onsite kiosk employees can visit to conduct an Ochsner Anywhere Care virtual visit with a medical provider for just $10 a visit. Stay tuned for additional information on the where our Virtual Employer Clinic will be stationed.
To prepare our community for the Law Center's return, we have crafted a reopening guide that will address our return policies, phases, and answer any questions that you may have. Safety and a quality education are our main priorities. Furthermore, it outlines the responsibilities of the students and employees when it comes to reporting symptoms, positive COVID-19 cases, and ways to practice safety while on campus.
While we are looking forward to returning to a level of normalcy at the Law Center, we are committed to taking cautionary steps to ensure that we provide a safe and enjoyable environment. Until further notice, the Law Center will remain a mask mandatory building which falls in line with mandates set by our state government.
We want to thank our campus community for being adaptable as we shifted to a hybrid instructional and work force plan. Continue to stay updated on our latest safety measures through the campus' social media channels and website. Thank you for your patience and continued trust as your legal education institution.