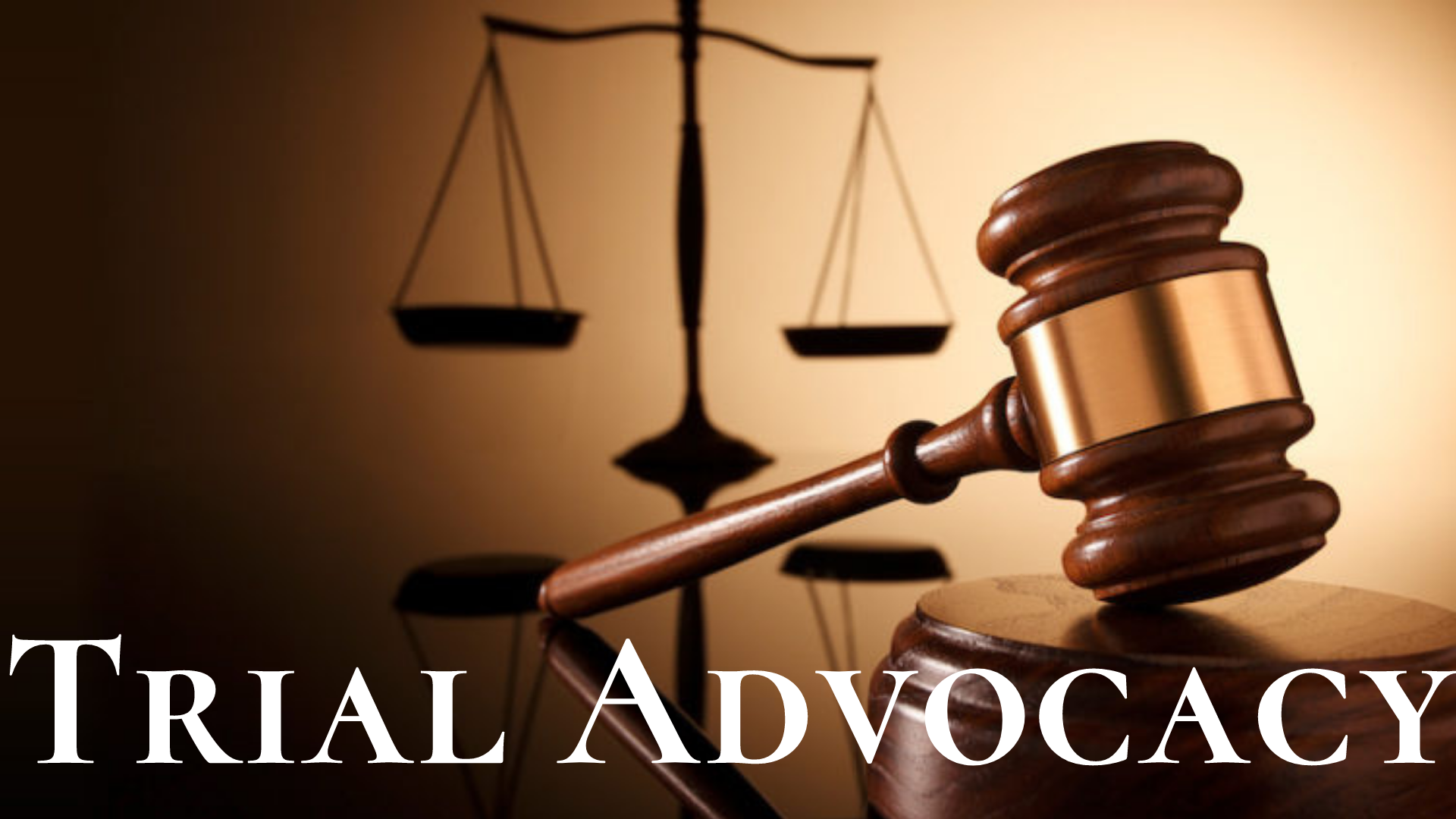 ---
PURPOSE AND GOALS
Building on the Law Center's proven track record in producing advocates, the Trial Advocacy Board was established at the Southern University Law Center to provide a select group of qualified students who desire to pursue litigation or advocacy-based careers, or who have general interest in enhancing and honing trial advocacy skills, with an opportunity and forum to gain additional experience and training in trial advocacy skills. These skills are acquired through the participation in intra-school and interschool mock trial competitions, and participation in seminars and/or workshops where they undergo extensive, ongoing training in trial strategy, case development, witness preparation, evidence, effective courtroom communication, and other trial advocacy skills. The Board also provides a forum for student advocates to network with legal practitioners who engage in litigation and trial practice as a part of their law practice.


ADVOCACY BOARD SEMINAR
Members of the Trial Advocacy Board are required to enroll in a weekly one-hour seminar where they earn one hour of academic credit. In the seminar, Board members practice trial skills and are required to try at least one case during each semester of membership. Additionally, guest speakers are invited to share invaluable information regarding various trial skills such as: jury selection, opening statements/closing arguments, case theory and theme, and others.


PRESENTATIONS AND WORKSHOPS
As a part of the Board's goal to enhance the trial skills of all students at the Law Center, the Board also hosts a number of workshops and presentations open to the entire student body. Each spring the Board hosts a series of weekly lunchtime advocacy workshops called, Lunch & Learn Workshops. The workshops take place in the weeks leading up to the Intra-School Mock Trial Competition to assist students in preparing for the competition.

The Board also hosts a three-day boot camp for new members of the Board that covers a number of trial advocacy skills.


MEMBERSHIP: INTRA-SCHOOL MOCK TRIAL COMPETITION
Members of the Trial Advocacy Board are chosen through a competitive selection process. Each spring the Board hosts an Intra-School Mock Trial Competition. An Invitation for membership to the Trial Advocacy Board will be extended to those individuals who score in the top 50% of all students competing in the Intra-School Mock Trial Competition. All Board members must have a minimum 2.5 GPA at the time of selection to the Board, and must maintain such grade point average throughout his or her tenure as a member of the Board. All members of the Board are required to fulfil the following duties and responsibilities during their tenure on the Board.


Must participate in organizing and coordinating the Intra-School Mock Trial Competition as requested by the Executive Board;


Must serve as bailiffs or witness (as needed) for Intra-School Mock Trial Competitions.


Must be present for all General Board meetings, training programs, lectures, and social/networking events unless they present a valid excuse to the Secretary with twenty-four hours before or after the event.


Must put forth a good faith effort to compete in a Mock Trial Competition during the course of tenure on the Board; and


Must enroll in the seminar specifically designated for members of the Board.


MOCK TRIAL COMPETITIONS
In addition to participation in the Intra-School Mock Trial Competition, Board members also participate in state and national mock trial competitions. Members of state and national trial teams are selected from members of the Board based on a number of criteria including whether they have expressed an interest in competing in the particular competition, input from the Board faculty advisor or any current or past coaches, the member's participation in Board workshops, social events, training programs, and fundraisers, as well as past and future opportunities to compete. Teams are coached by the faculty advisor, Shenequa Grey, as well as other volunteer litigators.


CONTACT THE TRIAL ADVOCACY BOARD

To contact the Trial Advocacy Board, email trialadvocacy@sulc.edu.