Pierre receives prestigious honors from national organizations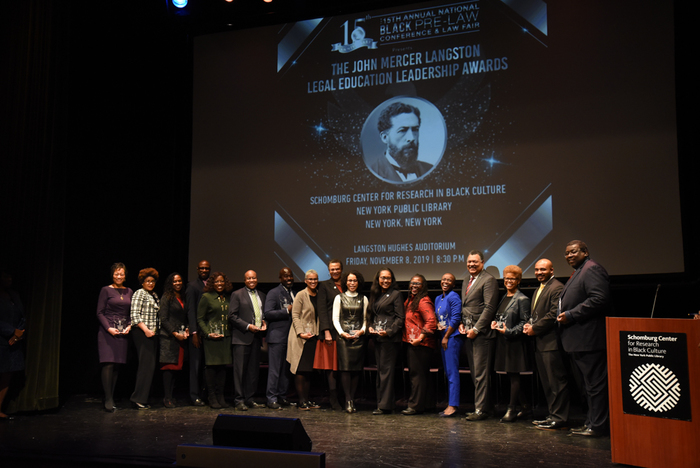 Recently, John K. Pierre was named as an honoree for the Lawyers of Color's Power List, which is presented with the support of the Diverse Partners Network. The Power List recognizes the most influential minority attorneys and allies in the nation. Included on the list are Fortune 1000 general counsel and law school deans, as well as legal media and nonprofit leaders.
"Lawyers of Color's Power List is the only comprehensive collection of minority leaders in the legal profession," said Yolanda Young, executive director for Lawyers of Color. "We began collecting this data because representation and role models are extremely important as legal organizations seek to reach diversity goals and expand the diversity pipeline."
In addition to this honor, Pierre was recognized at the 15th Annual National Black Pre-Law Conference that took place at Colombia Law School in New York. He received The John Mercer Langston Legal Education Leadership Award along with over 25 other law school deans.
"I am honored to be recognized by these organizations for my unconditional support and dedication to legal education," said Pierre. " I will continue to impart wisdom and encouragement to our future legal professionals.
Pierre has devoted his career to molding lawyer leaders and being a champion of innovation. Since 1990, Pierre has served as a faculty member at the Southern University Law Center, where he taught courses, such as tax law, security devices, local government law and more. In 2006, he became the vice-chancellor of institutional accountability and the evening division. Currently, he has been serving as the Law Center's chancellor since 2016.
RSS News Feed