Southern University Alumni Federation honors SULC Alumni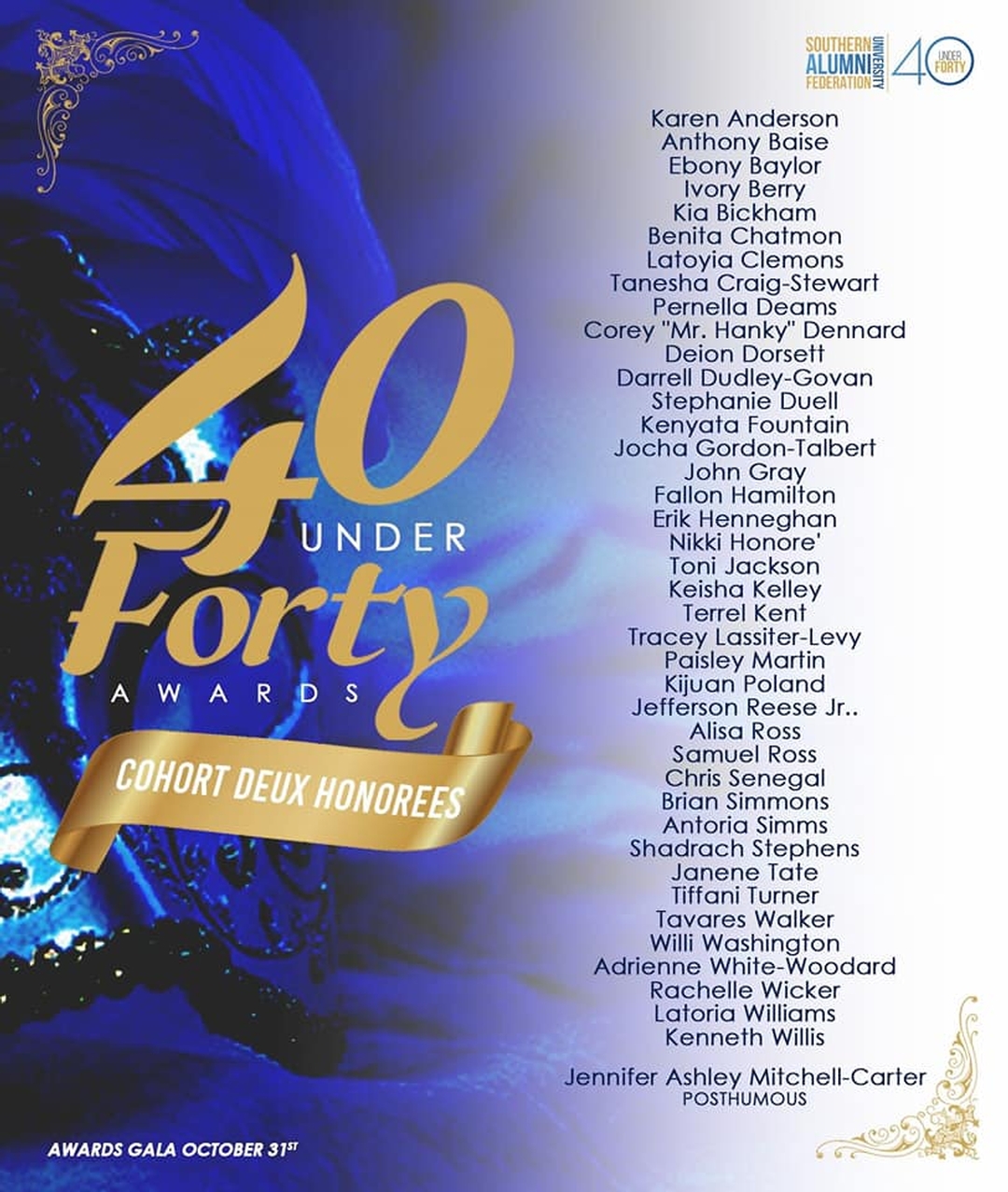 The Southern University Alumni Federation released their list of honorees for their "40 Under Forty Awards" gala taking place on October 31st.
The Southern University Alumni Federation 40 Under Forty Awards was established in fall 2017 with an official release and celebration of the Inaugural Cohort in summer 2018. In alignment with the Federation's aim to recognize alumni accomplishments, the 40 Under Forty Awards recognizes Southernites, ages 40 and under, who have made significant contributions to their professional disciplines, local communities, and/or to the preservation of Southern University.
Among the list of nominees for 2019 are some of our own alumni. Their names are Terrell Kent, Tavares Walke and the late Jennifer Ashley Mitchell-Carter.
We are very proud of the accomplishments that each one has achieved.
RSS News Feed