Thurgood Marshall College Fund Announces New Scholarship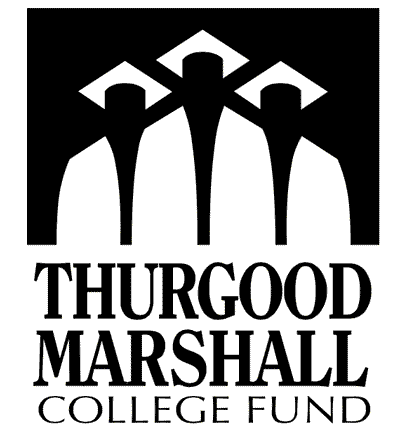 Southern University Law Center partner,
Thurgood Marshall College Fund (TMCF),
has teamed up with TikTok to
present
the 2019 TikTok | TMCF HBCU Scholarship Program. This program provides scholarships to creative HBCU students who display their school spirit in a TikTok video and have a minimum GPA of 2.8. Select applicants will receive a scholarship of up to $10,000. Up to 20 scholarships will be awarded.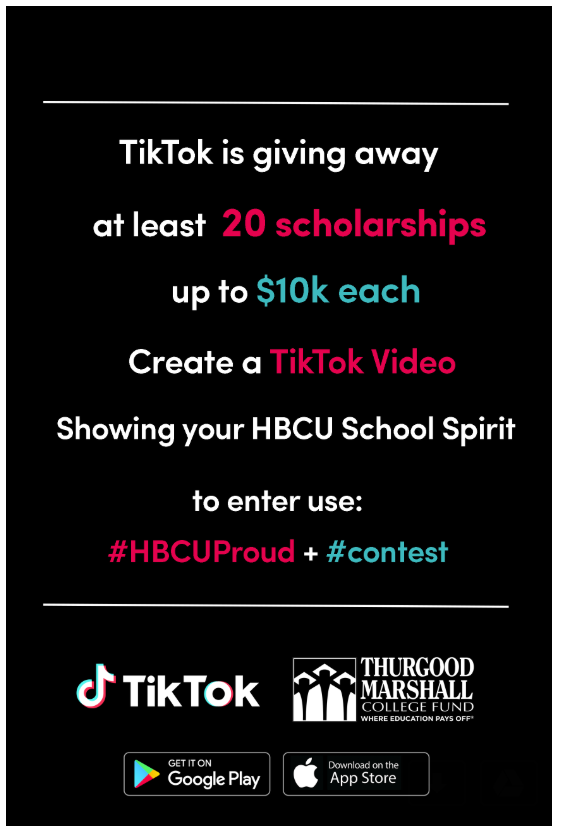 What Should Students Expect
After
students create a v
ideo showing
their
HBCU school spirit using
#HBCUProud
+
#contest
in
the
caption
they
should expect the following:
P
ush notifications from TikTok or
an email
message
from
11/14 -11/20
If
students
receive a notice from TikTok,
they
have 5 days to reply to the email. (
They should c
heck spam/junk folder
s
to ensure
they
do not miss important emails about the scholarship).
Upon receiving
their
information, a representative from TMCF will contact
the student
with a release form for
their
permission to verify the following:
Current enrollment as a full-time student at an HBCU

Current grade point average of 2.8 or higher

Demonstrate financial need for the 2019-2020 academic year
Don't forget:
The
TikTok video must have
#HBCUProud
+ #contest to be eligible
All videos with captions
#HBCUProud
+
#contest
posted between
October 10 – November 13th
will be eligible to win. Click
here
to get started!
How to create a TikTok video
If you are new to TikTok, click this
link
to learn how to create an account, select music, create a video, and edit a video. You can also visit TikTok's support page
here
.
The deadline for submissions is
Wednesday, November 13, 2019, at 11:59 PM PST.
For official contest rules, please click
here
.
RSS News Feed