From making deals to arguing cases: one student's unconventional journey to law school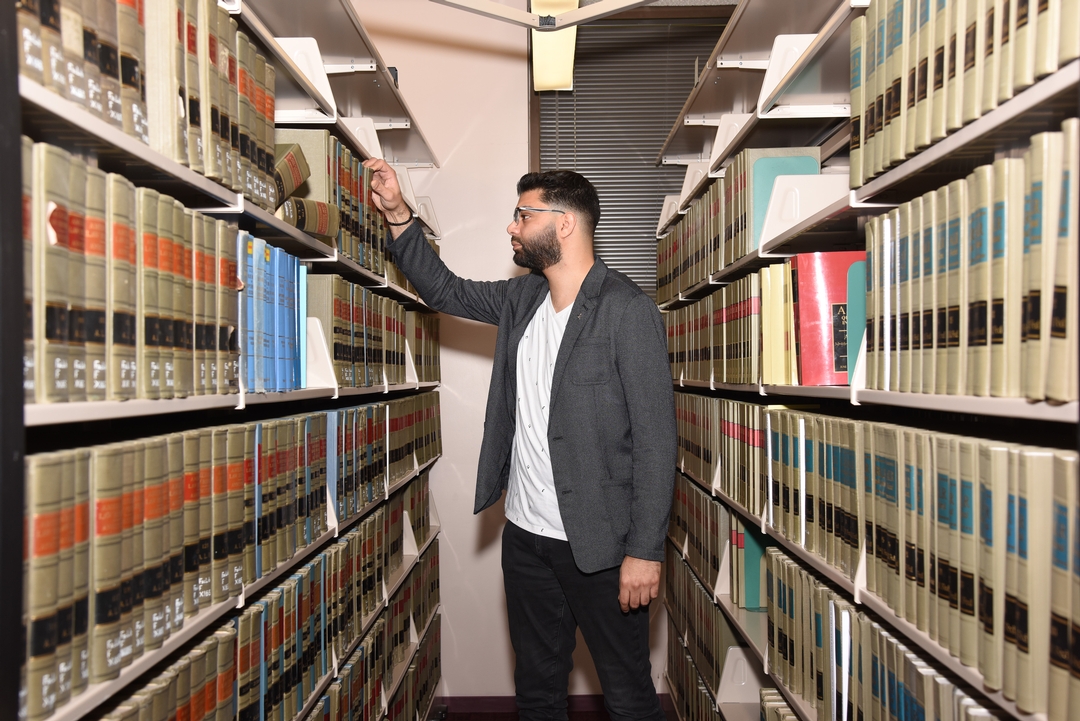 Southern University Law Center first-year student Jamil Naji started his first business right out of high school. Rejecting college scholarships and centered on business from an early age, Naji decided to sell his business after five years of turning a profit—all because of a bad day at the office.
"One day, after a long day at work and losing a lucrative business deal, I realized that I was completely limiting myself and my potential by not furthering my education," said Naji. "It was then that I finally realized that my education is an investment in myself and would be my best tool to further myself and succeed in any career. So, I decided to go back to school."
After getting back to the classroom, Naji hit his stride. He studied his passion—business. That passion took him to the other side of the world: China.
"During the last year of my undergrad, I was required to do a semester abroad. While in Shanghai, I was offered an opportunity to participate in the Master Business Program where I earned a Master's Certificate in International Business with an emphasis on supply chain and international cultural integration from École Supérieure des Sciences Commerciales d'Angers (ESSCA SHANGHAI)," said Naji. "After China, I moved to California to start an import business that I stumbled upon while overseas. Three years later, I realized that I was now in a position to pursue my long-life dream of going to law school."
The Law Center became a family for Naji. Raised in Amman, Jordan, Naji immigrated to the U.S. when he was 12. After growing up in St. Louis, Naji now calls the Law Center his "home away from home" because of how the faculty, staff, and students have welcomed him.
"I truly believe that the entire SULC community operates as a family," said Naji. "Like any family, even though we might not see eye-to-eye on some big issues there is always love, respect, and support amongst the student body and staff."
He also said that as an immigrant whose only support system has been immediate family for most of his life in the U.S., the Law Center gave him a support system that has grown to the whole campus.
Business development remains high on Naji's priority list. He craves opportunities in corporate or international business upon graduation from law school. Even though the journey to earn his Juris Doctorate has been a long one, he still remembers his dad's advice, who taught him to never to jump to conclusions.
"My father raised me saying, 'A mistake is okay; what is not okay is making the same mistake twice," said Naji. His father also taught him to make educated decisions, "because everything in life is not always what it seems.
In addition to having a passion for business and entrepreneurship, Naji speaks three languages and has traveled to more than 12 countries. His decision to earn his law degree at the Law Center has fulfilled his high school dream.
"I believe that having a law degree would allow me the opportunity to make a major impact on my life, my family's life, and my community," said Naji. "Having a legal career is a lifelong commitment and it takes a different level of discipline, but well worth it."
RSS News Feed