Southern University Law Center partners with CHEM Coalition for Cannabis Global Campus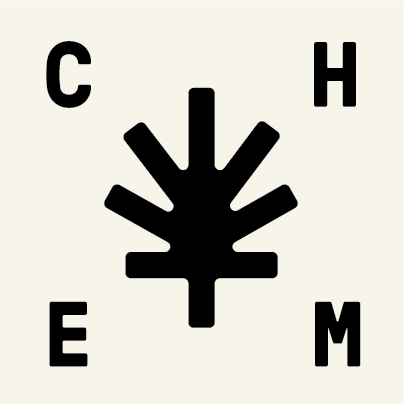 BATON ROUGE, LA, March 15, 2021--For decades, drug laws have been used to target communities of color, upending the lives of millions and devastating entire neighborhoods. The nation's current drug policies still contribute to racial inequity even as a nascent legal cannabis industry emerges. Historically Black University (HBCU) Southern University Law Center, which demonstrated its commitment to understanding and interpreting cannabis laws and regulations through the 2019 launch of the Cannabis Compliance, Law and Policy Institute, will bring a new level of mastery and thought-leadership to the industry by partnering with the Cannabis Health Equity Movement (CHEM), which includes a coalition of BIPOC cannabis industry leaders working and innovating in the field to launch the CHEM Global Campus pilot project.
CHEM Global Campus, a White House supported project of the movement's nonprofit, CHEM Allyance [Ally-ance], aims to create immediate community impact through cultivating the next generation of leaders in the cannabis industry. CHEM Global Campuses pair best-in-class legal cannabis industry expertise across an array of related sectors including medicine, law, research, regulation, and more with academic curricula, small business development, and community investment initiatives. As part of a multi-phase rollout, CHEM Global Campus will partner with SULC to provide curated, customized curriculum development through its hybrid global campus, an immersive platform encompassing both virtual and in-person educational components.
A national leader in cannabis law and compliance, SULC has offered cannabis-related education, produced multiple symposiums, and provided guidance to students interested in delving into the history of prohibition, legal aspects of social justice and cannabis equity, and patient benefits for more than three years. Fundraising to support the CHEM Global Campus has commenced with a milestone goal of securing $15 million across grants and philanthropy, andthe Institute plans to expand its programming to include expungement clinics, re-entry classes for those adversely impacted by the ongoing war on drugs, and integration of CHEM's hybrid experience with the established curriculum.
"In this state of heightened awareness regarding the importance of diversity, equity, and inclusion, Southern University Law Center is enthused to partner with CHEM to bring awareness to how the legalization of cannabis affects communities of color," said Marla Dickerson, Managing Fellow of the Cannabis Compliance, Law, and Policy Institute. "The Cannabis Compliance, Law, and Policy Institute, with this partnership, will continue to enhance its mission of research, education, and identification of legal issues."
"SULC is a pioneering institution in the field of cannabis law and policy," saidDr. Rachel Knox, MD, MBA, President of CHEM. "The storied law school is the perfect impact partner for the inaugural CHEM Global Campus, allowing us to provide high-level industry experience and insight that offers students the knowledge, context, and connections necessary to use the evolving regulatory framework of legal cannabis as a tool to empower and support communities most harmed by prohibition. This is the first of many planned university partnerships, and we look forward to expanding upon SULC's trailblazing efforts."
Educating the next generation of cannabis pioneers is at the heart of CHEM Allyance purpose. By partnering with Colleges and Universities, particularly HBCUs, local municipal leaders, and community-based organizations, CHEM's campus model will revitalize struggling communities, invest in small business and workforce development, and establish an educational pipeline to success in a rapidly growing multi-billion dollar industry. Entrenched systemic racism led to the creation and enforcement of prohibition laws that have disproportionately impacted communities of color. CHEM seeks to eliminate inequities by training and empowering individuals entering the field to create and advocate for policies that center social, health, and economic justice for those who've been marginalized by the War on Drugs.
For more information about the SULC Cannabis Compliance, Law and Policy Institute visit its website.
For more information about CHEM Global Campus, visit its website.
RSS News Feed