"George Floyd's Life Mattered" A Response to Chauvin's Guilty Verdict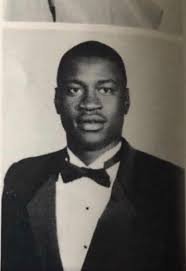 George Floyd's Life Mattered.

The guilty verdict for Dereck Chauvin, former Minneapolis police officer, sent a resounding message affirming the value of Black lives and shining a light on the injustices that plague our country.

While this guilty verdict has the potential to be a paradigm shift for our criminal legal system, we find ourselves and our community mourning the loss of 13 year old Adam Toledo and 20 year old Daunte Wright, who was killed 10 miles from the courthouse where the Chauvin trial has just ended.

While a guilty verdict represents a measure of justice through the courts, the families of victims and communities of color must still navigate within a cycle of racism and violence that permeates our society and makes processing these events difficult and sometimes overwhelming. Historically, instances of recorded police violence that shook the nation, like that of George Floyd and Jessie Jackson, forced America to see what Black and Brown communities face due to over-policing and systemic racism. Today, our grief overlaps our attempts to process the most recent incidents of violence creating emotional, mental, and psychological stress that can impede our ability to process each trauma in a healthy manner.

We understand and would like to acknowledge the sadness, anger, and grief that many within our community may be dealing with at this time. We stand committed to providing a safe space for students who are grieving loss, processing racial trauma, and grappling with America's legacy of racial violence. It is crucial to extend empathy and respect as we care for ourselves and our community. We have resources and processes in place and being implemented to support you and your needs during these difficult times.

The Louis A. Berry Institute of Civil Rights & Justice stands ready to engage students in reform efforts and projects that deconstruct systemic and institutionalized barriers to equity and justice, and combat state violence.

While we offer thoughts and prayers for the families of George Floyd, Daunte Wright, Adam Toledo and the many others killed by police, we also pledge our commitment to engaging and cultivating future leaders of a more progressive criminal JUSTICE system.
RSS News Feed