Southern University moves forward with off campus instructional site in Shreveport/Bossier Region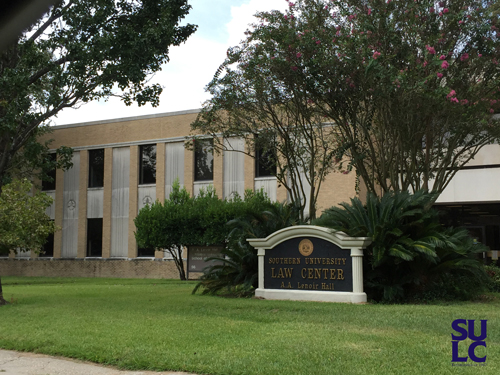 The Southern University Law Center (SULC) is steadily moving forward with plans of creating an off-campus instructional site (OCIS) in order to establish a pathway for increasing legal education capacity in the Shreveport/Bossier region.
"The vision of many as to the actual expansion of SULC imprint is coming into fruition with the insight and expertise of an awesome OCIS Leadership Team," said Deleso A. Alford, professor of law and director of the OCIS team. "As a Shreveport native, I am honored and humbled to be returning home to facilitate the establishment of a pathway to legal education opportunities to the north Louisiana region."
The implementation of a phased approach to an OCIS included community engagement, extensive research, feasibility studies, development of a strategic proposal submitted by John K. Pierre, chancellor of the Southern University Law Center, and approved by the Louisiana Board of Regents.
The Law Center leadership developed an OCIS team is comprised of SULC faculty and staff members from the facilities, technology, and library units and local architects that will oversee the creation and facilitation of the site.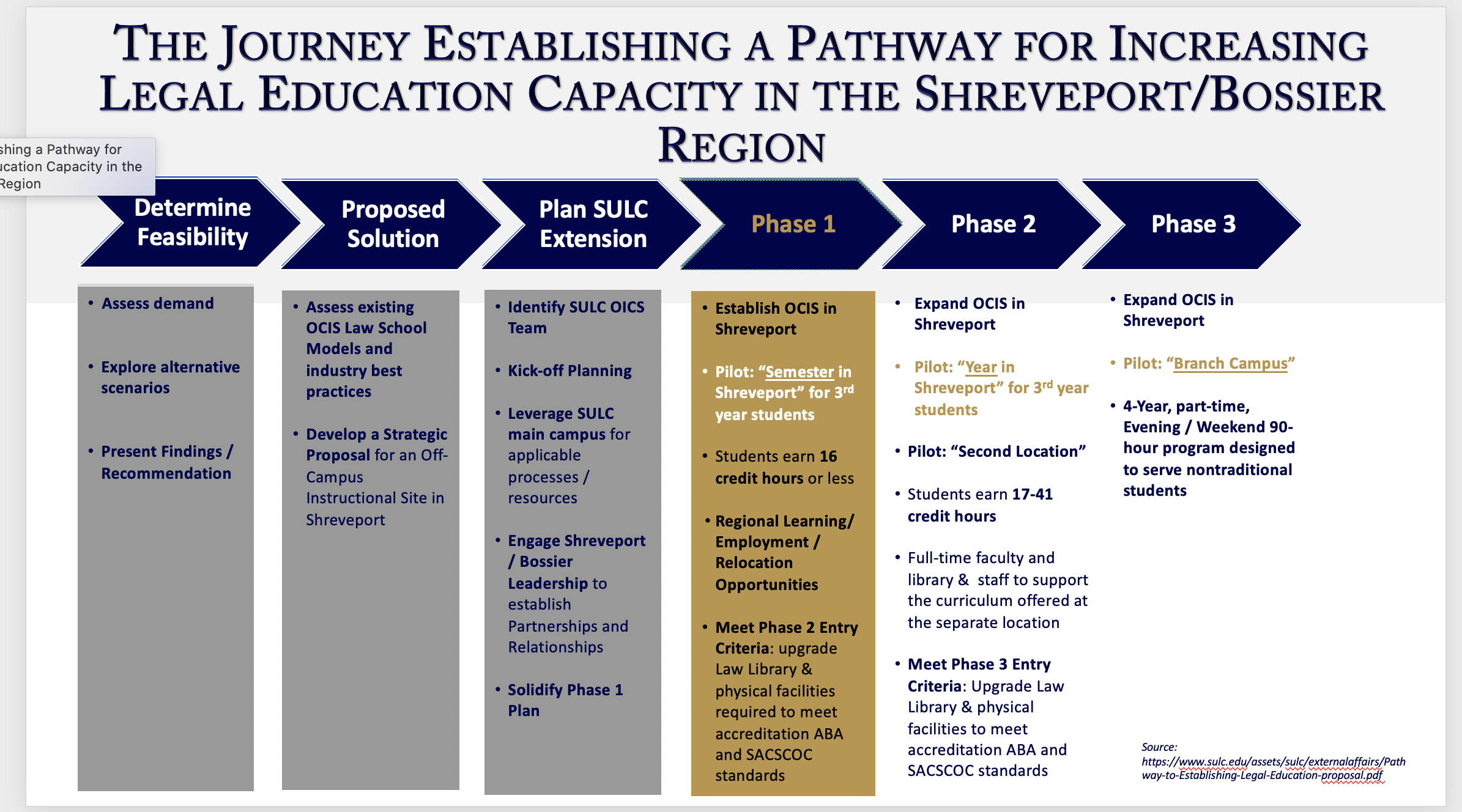 Currently, the project is in phase one of the plan which includes solidifying the pilot's curriculum and student offerings, upgrading the Shreve Memorial Library structure, and establishing regional learning, employment, and relocation opportunities. The phase, known as a "Semester in Shreveport" will consist of third-year law students completing up to 16 hours of coursework in Shreveport during their final year in Spring 2022 and 2023. In addition, it will allow students to prepare for the Louisiana Bar exam and to pursue experiential-learning opportunities and potential employment opportunities in the underserved northwest region. With the success of phase one, the Law Center will identify additional resources needed to successfully transition into phase two and phase three. The additional phases will consist of a pilot "Year in Shreveport "for third year SULC students, satisfying accreditation American Bar Association and Southern Association of Colleges and Schools Commission on Colleges standards, additional investments in faculty and curriculum adaptation, library resources, academic advising, physical facilities and technology capabilities to the expansion of OCIS to a pilot "Branch Campus" designed to serve non-traditional students in a 4 year, part-time, evening/weekend 90-hour program.
To learn more about the instructional site, view the proposal here and the planned phases (pictured above). For more information or questions, contact Jasmine D. Hunter, director of communications and external affairs, at jhunter@sulc.edu.
RSS News Feed