Law Center students participate in National Bar Association's women mentoring program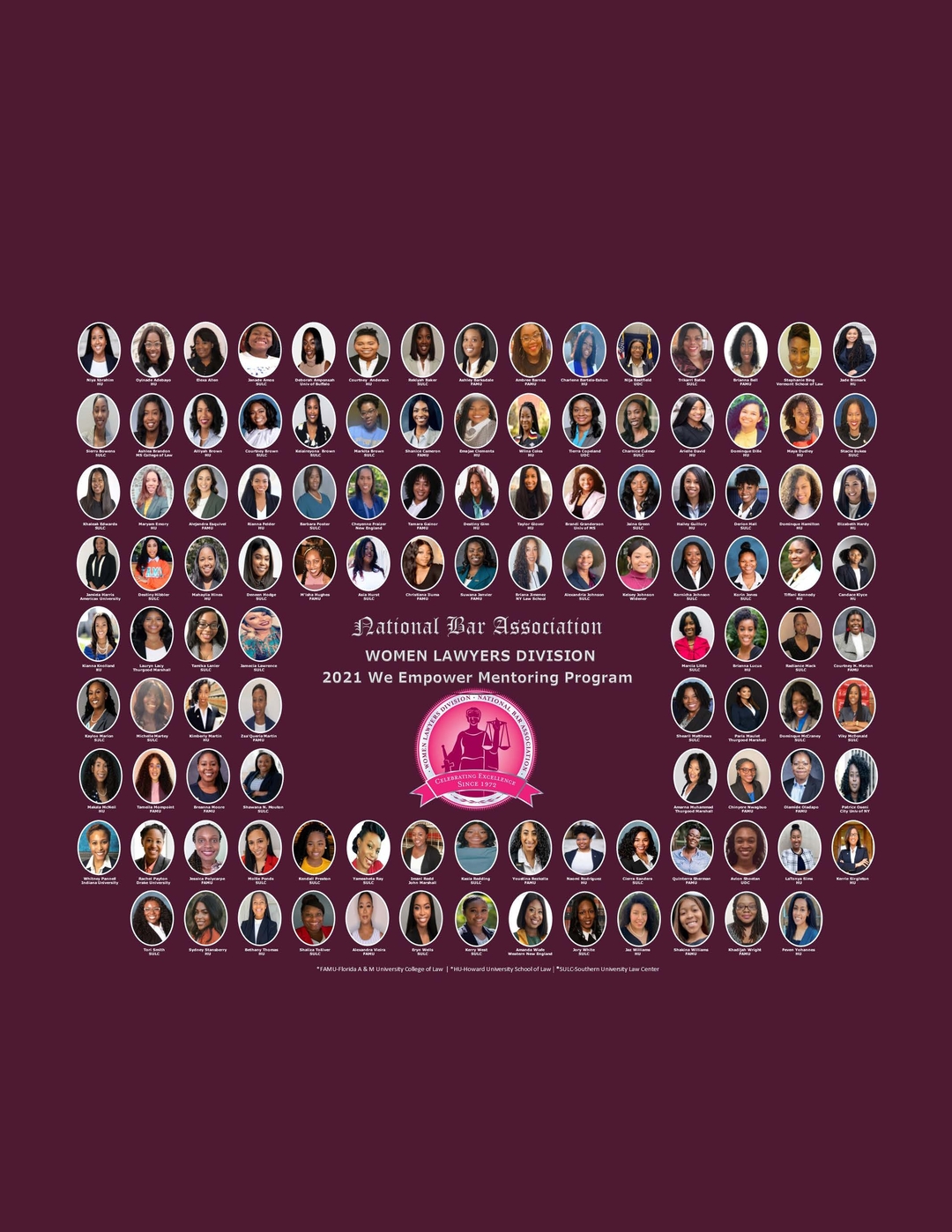 Thirty-seven Law Center students participated in the National Bar Association Women Lawyers Division (WLD) inaugural 2021 We Empower Mentor Program, which concluded on May 18.
The program was designed for African American women law students attending Historically Black Colleges and Universities (HBCU) Schools of Law. The program's objective is to bridge the gap between law students and practicing attorneys through participation in strategic interactive sessions led by members of the WLD serving as mentors.
Current Associate Vice Chancellor and professor Cynthia Reed served as a mentor and closing program sponsor. Alumna Ebony Morris served as another mentor.
The Southern University Law Center was one of six HBCUs that participated.
RSS News Feed