Professor Stephenson Presents at Tulsa Law Review Symposium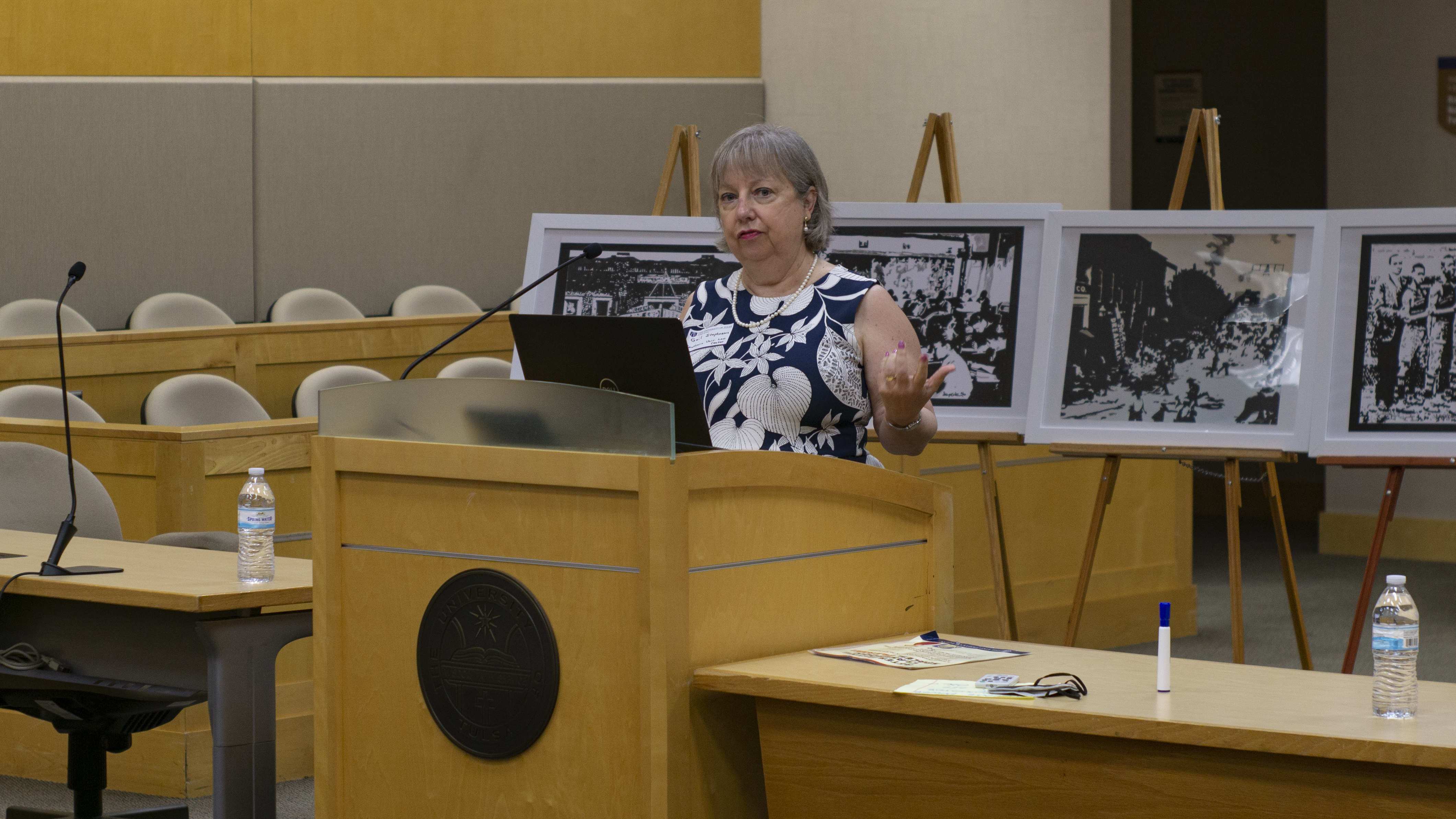 On May 21, Professor Gail Stephenson presented her paper Were It Not for Tulsa at the Tulsa Law Review's Symposium Commemorating the 100th Anniversary of the Tulsa Race Massacre. Professor Stephenson's paper discussed how Martha and Travis Sipuel were burned out of their home in the Greenwood District of Tulsa in 1921, leading Martha Sipuel to become a civil rights activist. Her daughter, Ada Lois Sipuel Fisher, volunteered to be the test plaintiff in the lawsuit to integrate the University of Oklahoma Law School. That lawsuit's success hastened the desegregation of higher education throughout America and was foundational in Brown v. Board of Education.
The symposium featured an introduction by Rev. Dr. Robert Turner, Pastor, Historic Vernon AME Church, one of the few buildings that survived the massacre; a poetry reading by Quraysh Ali Lansana; a roundtable of current Black Wall Street businessmen; a roundtable of historians; an all-day art exhibit, as well as presentations by law professors and attorneys from throughout the nation.
RSS News Feed