Give to the Hurricane Ida Relief Fund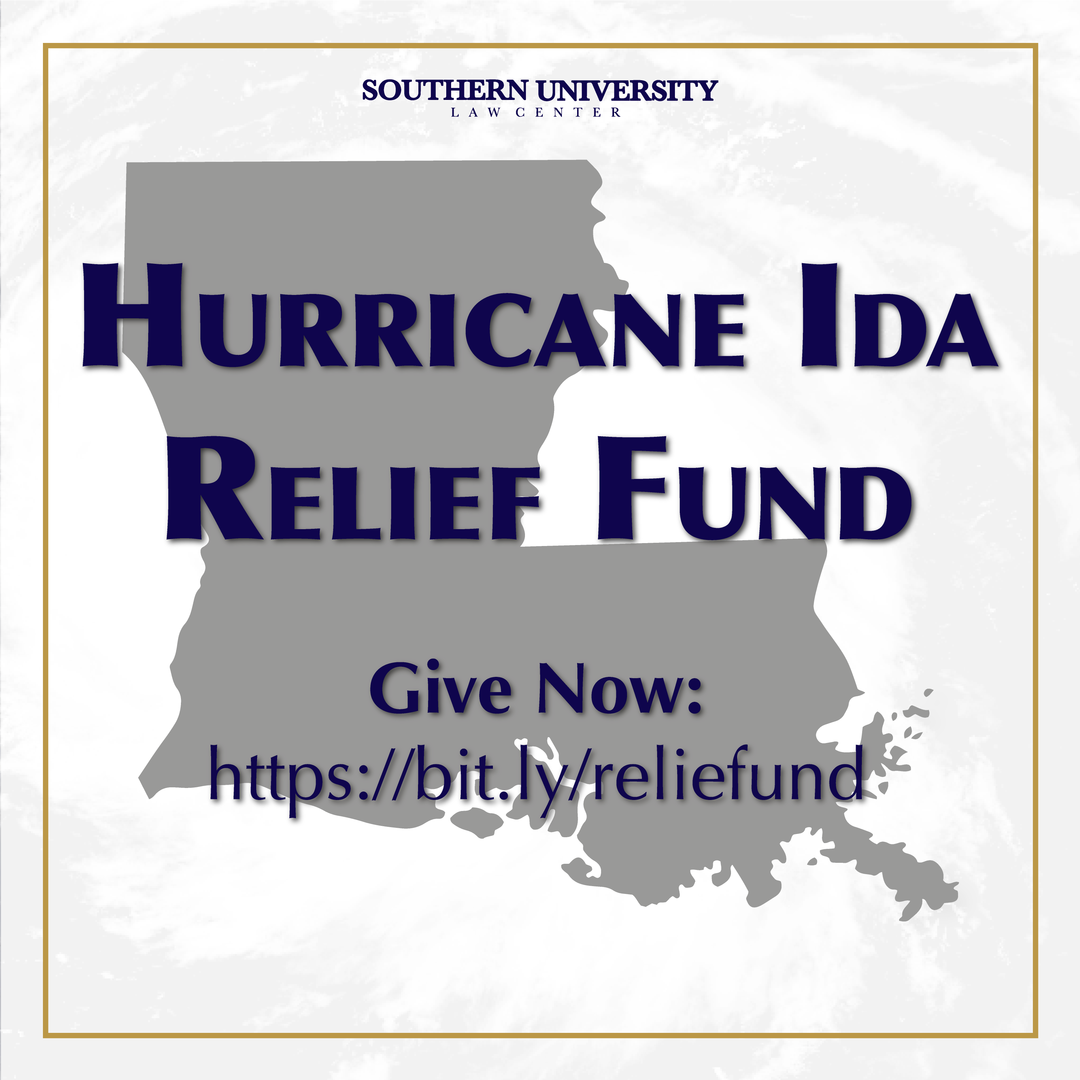 Hurricane Ida caused widespread devastation over the southern region of Louisiana and hardship for the SULC community. Homes and personal possessions were destroyed, and families were displaced. Time and time again, we've seen that the recovery process is long and laborious.

In an effort to ensure that our employees and students rise up despite this tragic setback, we have created the Hurricane Ida Relief Fund to assist them with their recovery. Secured donations will be used to assist the campus community in covering weather-related expenses and returning to a sense of normalcy.
Donations can be made via this link: https://bit.ly/reliefund.
RSS News Feed