SULC Technology and Entrepreneurship Clinic secures federal trademark registration for Baton Rouge legend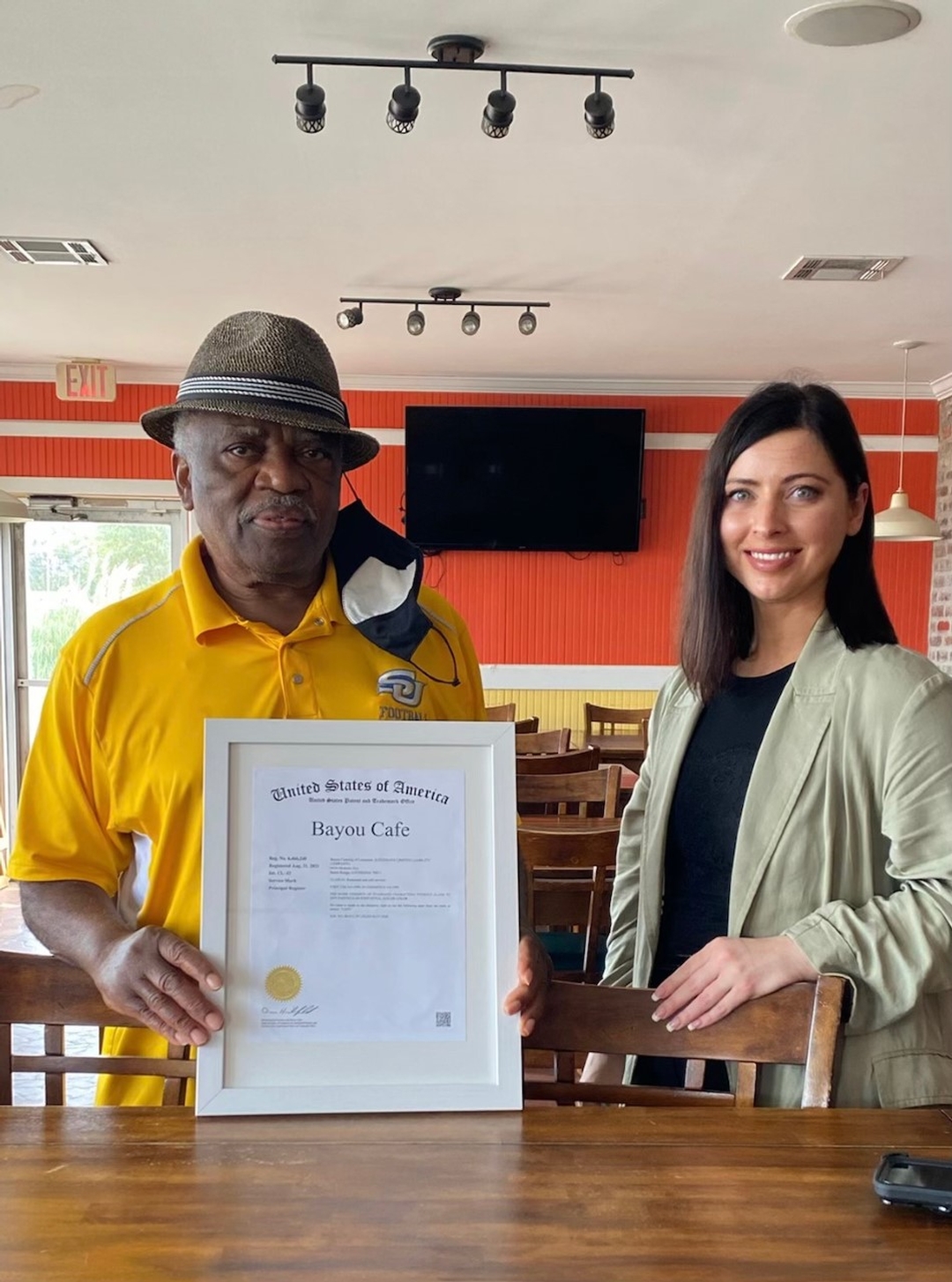 The SULC Technology & Entrepreneurship Clinic has successfully obtained federal trademark registration on behalf of the local landmark, the Bayou Café.
The Bayou Café's owner, Frank Brown, graduated from Scotlandville High School in 1965. Following his secondary education, Mr. Brown was accepted into Southern University where he would briefly study before being drafted to serve in Vietnam. Following his return from service, Mr. Brown had completed his education at Southern University and, over time, had opened a chicken wing shop not too far from the school. This was the beginning of Frank's immersion into the restaurant business.
Frank Brown acquired ownership of the Bayou Café in 2000, and he has since maintained the restaurant for multiple functions that benefit the community. Today, the Bayou Café serves as a meeting hall for the local residents, the Baton Rouge economic development organizations, and political figures and entities, but first and foremost, the Bayou Café remains a place for delicious and flavorful Louisiana cuisine.
Currently, Mr. Brown has announced plans to retire from ownership of the Bayou Café in favor of charitable use by the nonprofit organization known as Bayou Kitchen. As such, the Bayou Café has initiated a training program in tandem with Bayou Kitchen to provide career paths for at-risk youth in culinary arts and business management. Bayou Kitchen will teach at-risk youth how manage a restaurant at all levels.
RSS News Feed