Southern University Law Center to Celebrate 75th Year Anniversary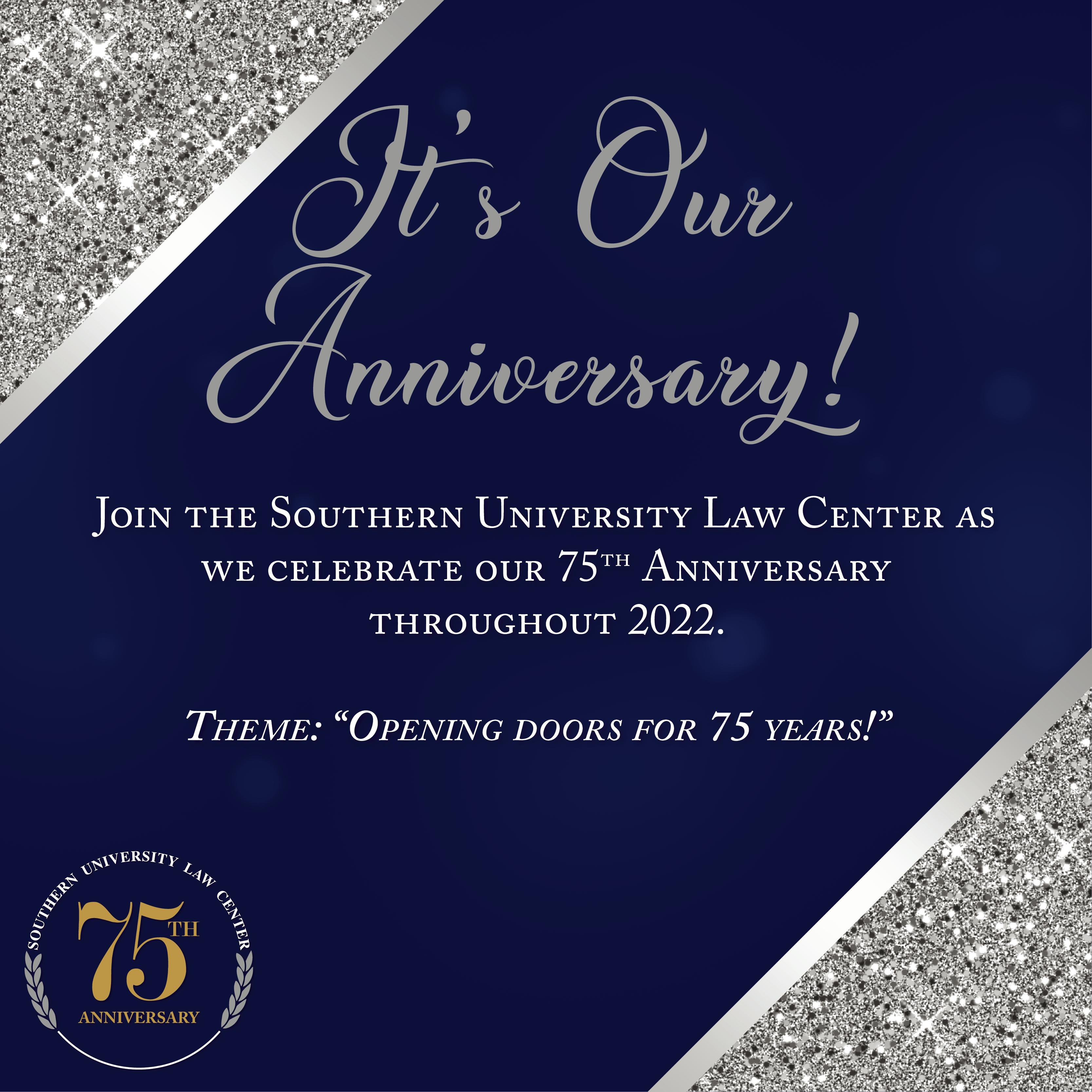 The Southern University Law Center will celebrate its 75th anniversary throughout 2022. This year's theme is "Opening Doors for 75 Years."
The Law Center officially opened in September 1947 to provide legal education for African American students. Since then, we have produced graduates across the nation who are trailblazers in the legal profession. As an institution dedicated to fostering beneficial opportunities for students and alumni, we stress legal education of strong value for students from diverse backgrounds.
"The Southern University Law Center has been a transformational force in legal education for the last 75 years. It has been a beacon for access and opportunity for thousands of individuals who have sought to pursue legal training and their dreams to become change agents, advocates, and leaders in society," said John K. Pierre, chancellor of the Southern University Law Center.
The Law Center is proud to continue the tradition established by the original School of Law—to provide quality legal education commensurate with high professional standards. This legacy has inspired the Law Center to proceed as a progressive, innovative institution preparing students for success in all law-related segments of society for 75 years.
To commemorate the immense anniversary, the Law Center will host various events each month to mark this momentous occasion. The celebration will culminate with a Diamond Gala on September 2. More event details are forthcoming and will be found on the 75th Anniversary webpage.
SULC alumni and friends are encouraged to donate in honor of The Law Center's legacy.
Visit https://secure.acceptiva.com/?cst=2crbYT to GIVE.
For more information, visit www.sulc.edu/anniversary.
RSS News Feed