SULC Awarded Donation from VOLT Grow to Support Social Initiatives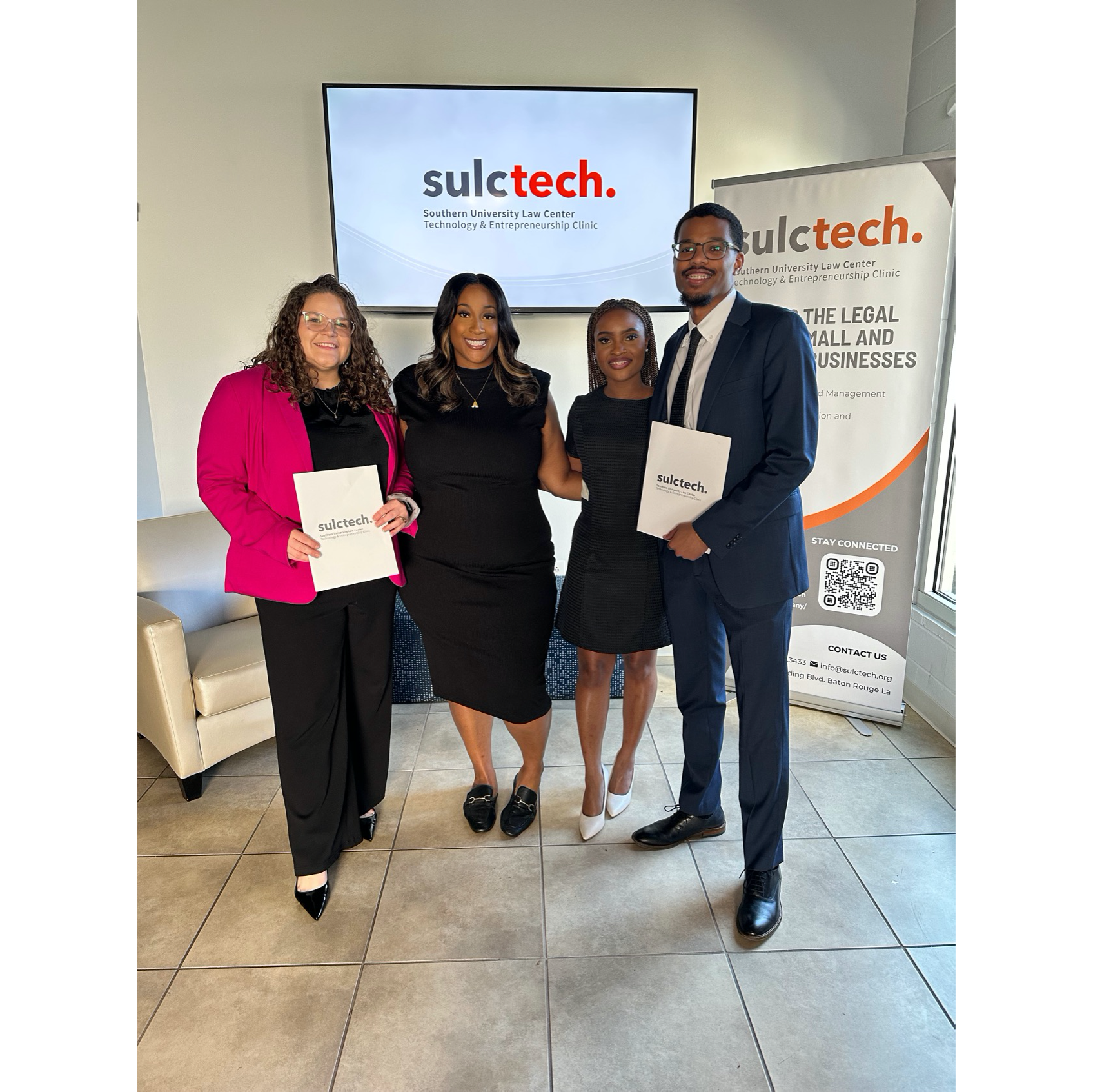 The Southern University Law Center received a $500 donation from VOLT Grow® to support social initiatives during an upcoming partnership announcement. The partnership will help support initiatives of the Law Center's Cannabis Compliance, Law, and Policy Institute.
Through the SULC Cannabis Compliance, Law, and Policy Institute, the Law Center seeks to engage with various cannabis companies to help SULC students understand the landscape and opportunities within the cannabis industry. The Institute has helped to promote education, research, and understanding of the issues pertaining to the cannabis industry through expungement events, small business incubators, educational events, and other social initiatives.
"Donations such as those from VOLT Grow® allow SULC to continue to create programming that will educate not only SULC students but the community as a whole," said Marla Dickerson, Associate Vice Chancellor of Innovation and Strategic Partnerships and Initiatives at Southern Law Center.
"As a manufacturer of high output, commercial LED grow lights, our products are most commonly purchased for cannabis cultivation. VOLT Grow® is proud to partner with Southern University Law Center to support another side of the cannabis industry–– the legal side," said Casey Brynjolfsson, Outreach for VOLT Grow®. "We hope our donation will help their social justice initiatives and benefit those affected by the criminalization of cannabis."
VOLT Grow® brings performance and style to indoor horticulture businesses. VOLT® is a pioneer and innovative leader in the lighting industry, as the first company to design and manufacture its own high quality outdoor lighting products, and also ship them directly to consumers and professionals with the highest level of customer service to be found anywhere.
The Southern University Law Center would like to thank VOLT Grow®, an LED Grow Light brand, for their donation and support to the Law Center.
For more information about the SULC Cannabis Compliance, Law and Policy Institute visit its website.
For more information about VOLT Grow®, visit its website.
RSS News Feed