SULC partners with East Baton Rouge City-Parish, state offices to host expungement intake event for parish residents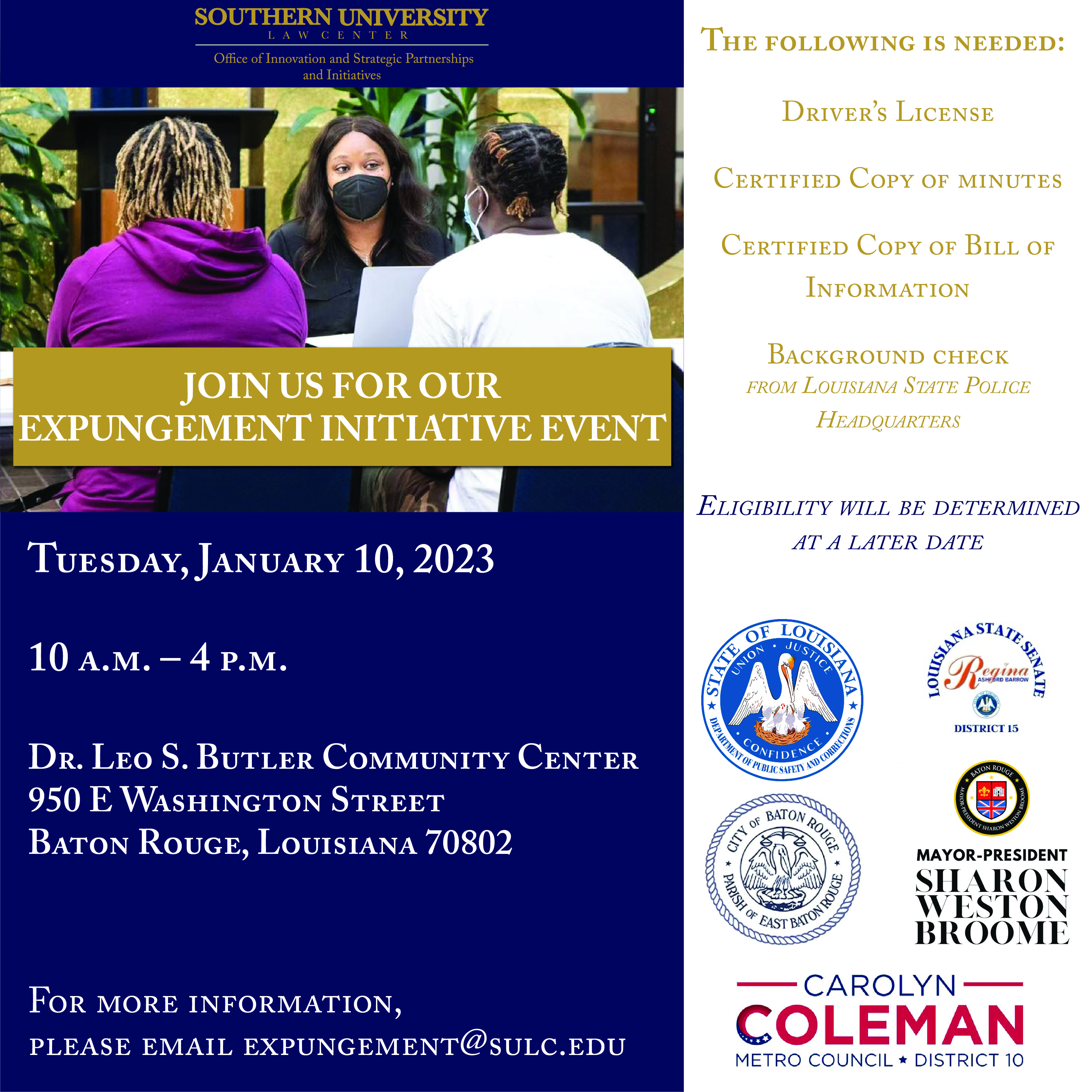 The Southern University Law Center's Office of Innovation and Strategic Partnerships and Initiatives is partnering with East Baton Rouge City-Parish to host an expungement intake event for East Baton Rouge Parish residents scheduled for January 10 from 10 a.m.- 4 p.m. at the Dr. Leo S. Butler Community Center, 950 E Washington Street, Baton Rouge.
This event is sponsored by the Office of Mayor-President Sharon Weston Broome, Louisiana State Senator Regina Ashford Barrow, and Councilwoman Carolyn Coleman.
The goal of the expungement initiative is to increase the availability of individuals to be employed in the workforce; therefore, giving our residents an opportunity to build a more sustainable life for their families.
During the session, residents will have the opportunity to have their criminal records reviewed to determine their eligibility for expungements. Participants must bring their valid driver's license along with a background check from Louisiana State Police, certified copy of minuets, and a certified bill of information.
For more information, please email expungement@sulc.edu.
RSS News Feed