SULC students promote civic engagement through the Marshall-Brennan Constitutional Literacy Project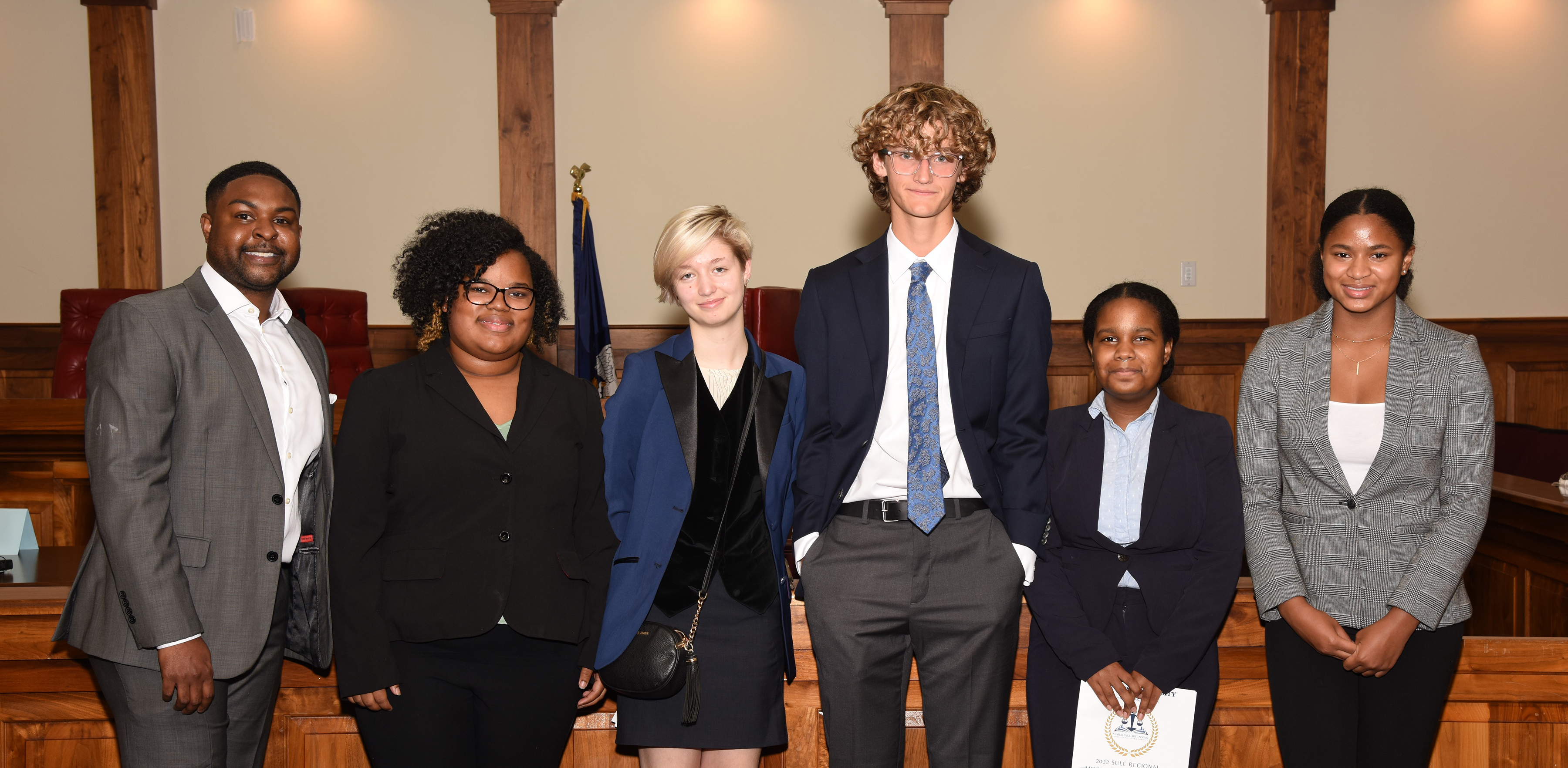 There is no single path that will prepare you for legal education. Students come from all walks of life and educational backgrounds. Southern University Law Center is a proud chapter member of the Marshal-Brennan Constitutional Literacy Project, a project that teaches high school students in underserved communities about their constitutional and civic rights through an introduction to Supreme Court cases and moot court arguments.
"As director of the Marshall-Brennan Project, I am always excited to see firsthand the impact and importance of this project on young minds," said Virginia B. Listach, director of Clinical Legal Education at the Southern University Law Center. "Not only does it create a space for learning in both the Law Center and the high schools, but it opens a direct pathway to higher learning and opportunities."
The Marshall-Brennan Constitutional Literacy Project is an educational fellowship program in which law students act as teaching fellows that instruct on constitutional law, civic responsibility, and appellate oral advocacy skills to high school students known as scholars.
The scholars compete in a regional competition. The top four students advance to the National Marshall Brennan Moot Court Competition where they compete against high schools across the country.
"To be able to have four students not only win every individual spot on the regional team but to have two of them win the entire national competition, has truly confirmed that with hard work, dedication, and true interest in advocacy you can go beyond your expectations," said DeMario Thornton, Marshall Brennan Fellow and third-year law student.
Fellows use critical thinking and analysis as educational tools to support scholars in developing 21st Century skill sets that focus on creativity, problem-solving, and collaboration to promote democratic engagement, constitutional literacy, and legal advocacy.
"The opportunity to engage in the education of fundamental constitutional concepts with high school scholars who are on the precipice of entering society as adults are extremely important," said Melody McCombs, Marshall Brennan Fellow, and third-year law student. "I am glad to continue to ensure these discussions are had with the youth of America because meaningful and lasting change begins education."
The project has expanded to include law schools nationwide to show various high school students that law school is an attainable goal. Chapter law schools that participated in the project this year were American University, Rutgers University, Southern University Law Center, Suffolk University, and Yale University, among others.
The high school students competed in mock appellate court arguments.
The judges for these arguments were Judge Carlos Acosta, Montgomery County Circuit Court; Reggie B. Walton, former associate judge of the Superior Court of the District of Columbia; and Zuberi Williams, associate judge of the District Court of Maryland, for Montgomery County.
The Southern University Law Center Marshall-Brennan Chapter won the competition. The winners were Lucas Schwehm as Top Petitioner and Kahlila Bandele as Top Respondent. Both were students at Baton Rouge High School.
RSS News Feed