Southern University Law Center receives a $250k grant to support the Louisiana Juvenile Justice Reform Act Implementation Commission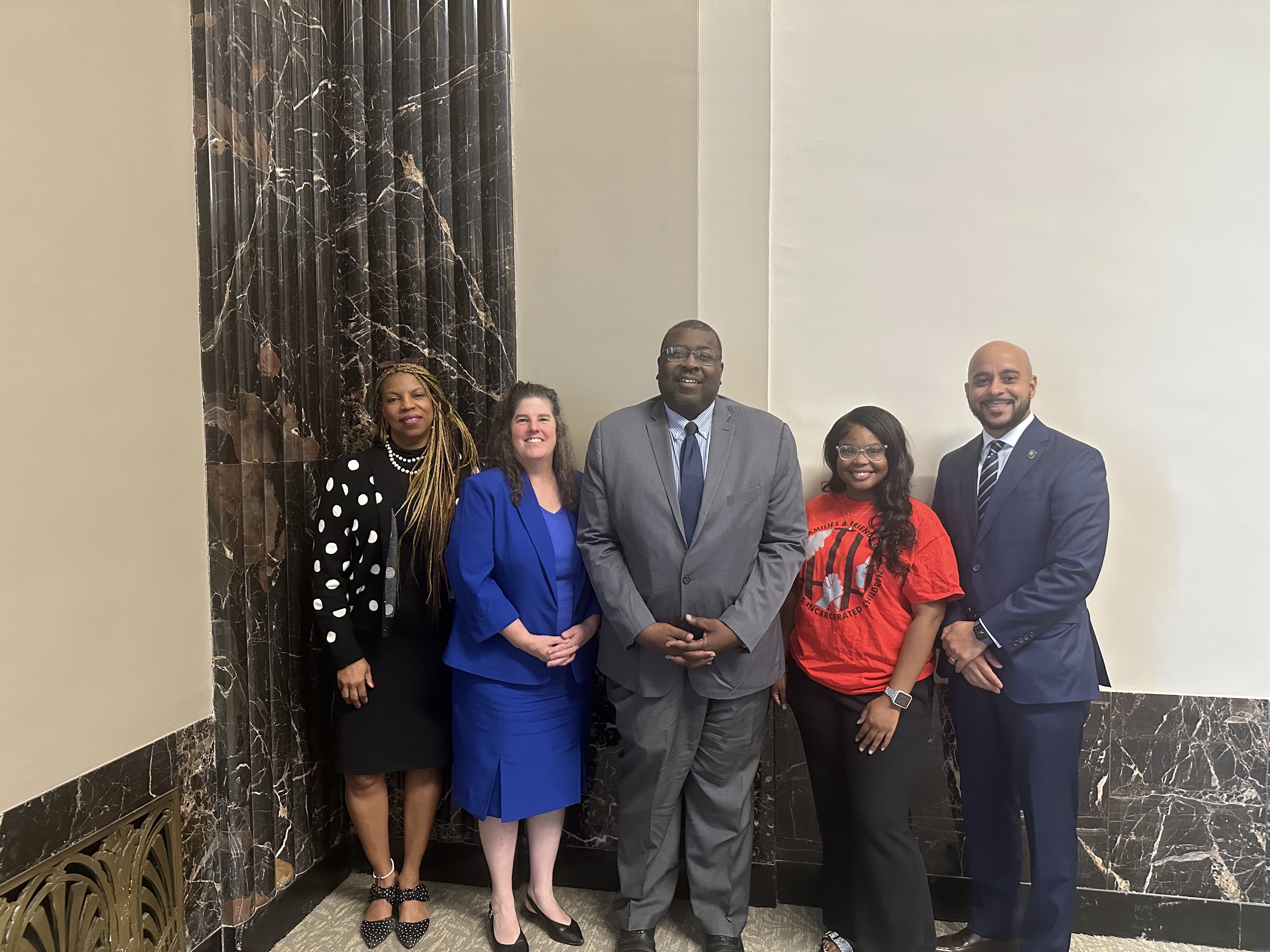 Today, Southern University Law Center Louis A. Berry Institute of Civil Rights and Justice was awarded a $250,000 grant to support the Louisiana Juvenile Justice Reform Act Implementation Commission. With this award from the Office of Juvenile Justice and Delinquency Prevention, the Institute will assist the JJRAIC in its efforts to significantly improve the juvenile justice system in Louisiana and reduce the risks to youths' physical and emotional safety while they are being served by juvenile justice and child welfare agencies in the state.
"Southern University Law Center is honored to support the charge of the commission and help to improve the state of our juvenile legal system," said John Pierre, chancellor of the Southern University Law Center. "Our commitment to support will be comprehensive, informed, and measured to achieve proper organizational and communications infrastructure for the JJRAIC, and we look forward to working in partnership with the dedicated members of the commission, OJJDP, advocates and families across the state."
OJJDP Administrator Liz Ryan announced the award at a grantee kick-off meeting held at the Louisiana State Capitol alongside Chancellor John Pierre; Senator Royce Duplessis, chair of the JJRAIC; and Gina Womack, its vice chair of the JJRAIC. With resources from OJJDP, SULC will focus on building the capacity of the JJRAIC and its members, so that the commission can effectively carry out its mission to ensure youth in Louisiana are served in their communities and, if secure custody is necessary, are served in environments that are safe, equitable and restorative.
"The path to an effective and equitable juvenile justice system begins with a collective commitment to reforming policies and practices that put young people in harm's way. Louisiana youth and their families need and deserve that commitment," said OJJDP Administrator Ryan. "This investment will help the Commission deliver on its charge to strengthen Louisiana's juvenile justice system, protect the state's youth, and serve all of them equitably."
Senator Duplessis expressed his appreciation for OJJDP's partnership and resources. "OJJDP's commitment to supporting the mission of the JJRAIC will aid the commission in achieving our overarching goal of improving the lives of all children in the state, especially those who come into contact with state child-serving agencies," he said. "Additionally, the selection of the Southern University Law Center as local support will ensure these resources are utilized to the fullest and as intended by OJJDP and the commission. This commitment to expanding the commission's capacity and influence will greatly benefit the juvenile justice reform efforts first contemplated in Act 1225, passed 20 years ago."
Since its inception in 1947, SULC has established itself as an innovative regional and national leader in legal education. As an HBCU institution with deep ties to civil rights activism and a legacy of commitment to social and racial justice, the institution is uniquely positioned to advance Louisiana's juvenile justice reform efforts.
To build the JJRAIC's capacity, the Institute will assist in the development of strategic short- and long-term juvenile justice reform stabilization and sustainability planning; assist in securing and analyzing viable data that the JJRAIC can use to invest in resources that sustain juvenile justice best practices in Louisiana's various juvenile justice serving entities; hire and oversee staff to provide day-to-day administrative support and infrastructure for JJRAIC; conduct community outreach; provide convening spaces; and support and provide training and clinics to recruit, train and re-train staff on trauma-informed juvenile justice care and programming.
For more information, contact Jasmine D. Hunter, director of external affairs, at jhunter@sulc.edu.
RSS News Feed