Movie screening ignites equal justice conversation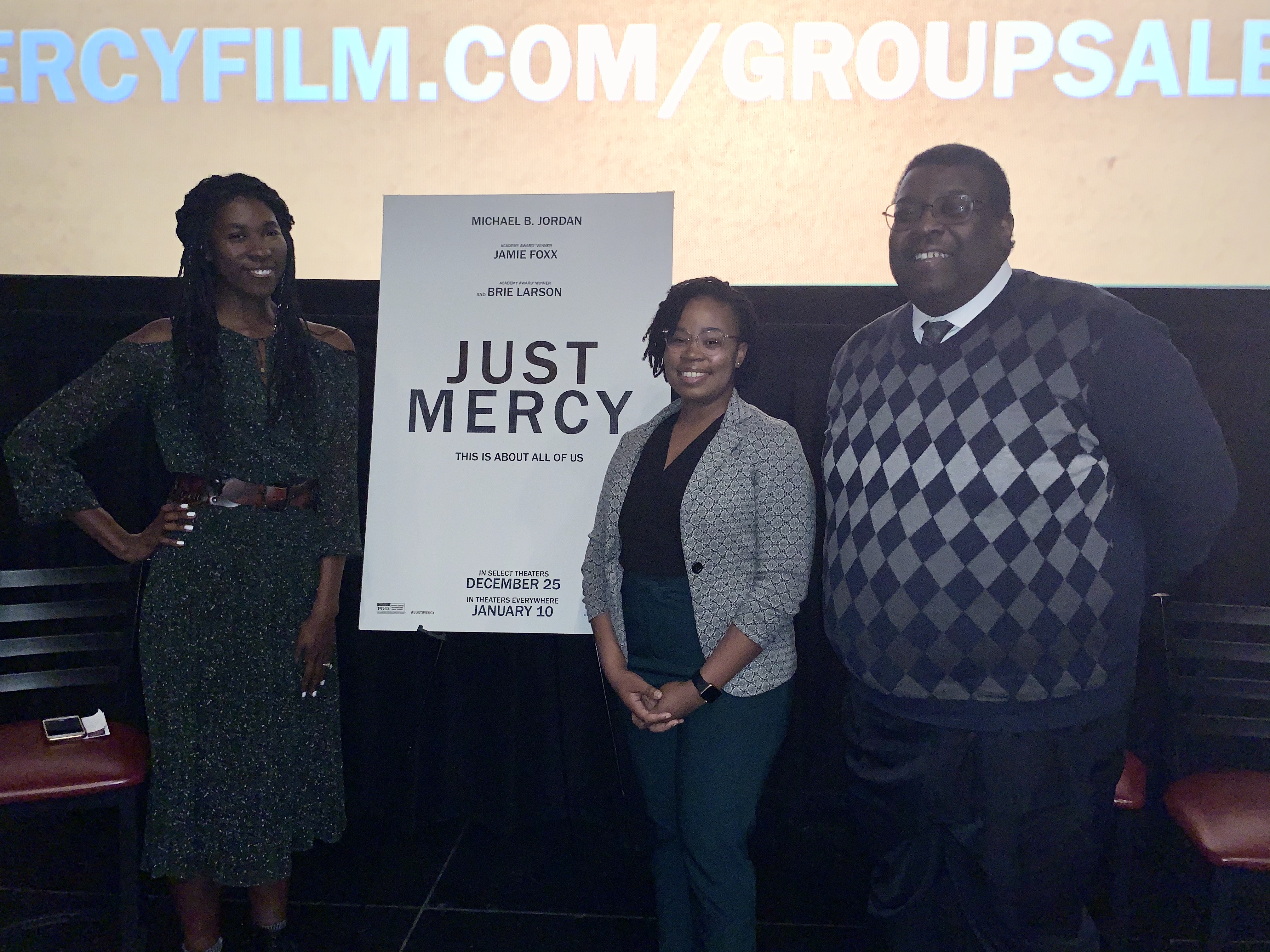 Law Center faculty and students were treated to a free advance screening of the upcoming legal drama, "Just Mercy". The film is based on the true story of civil rights defense attorney Bryan Stevenson, as helps Alabama inmate Walter McMillian appeal his murder conviction.
This case also marked the beginning of Stevenson's non-profit organization called the Equal Justice Initiative. EJI has provided legal assistance to those lacking resources the resources for over 30 years.
The movie featured Michael B. Jordan, portraying Stevenson and Jamie Foxx portraying McMillian is portrayed by Jamie Foxx.
After the roughly 2 ½ hour movie, a brief Q&A panel was held. John Pierre, the Law Center's chancellor and Kiara Boone, EJI's deputy director of community education, were moderated by Bridget Todd with AFROPUNK. Ideas and commentary on the state of modern social justice were exchanged. Watch below.
RSS News Feed