Southern University Law Center book now available at Target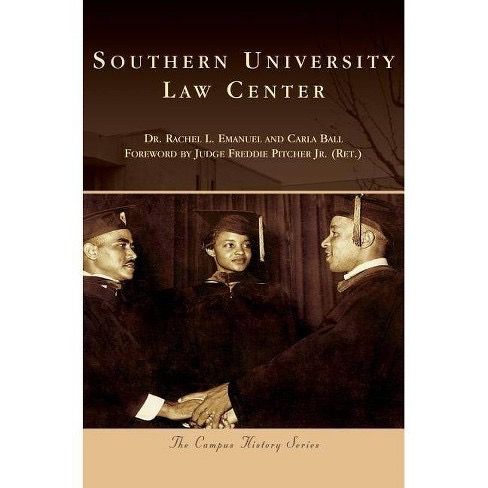 The Southern University Law Center has a rich and impressive tradition of educating students from diverse backgrounds
. Founded in 1947, the Law Center has become a model for student body and faculty diversity.
The school has been
consistently
ranked as The Princeton Review's #1 school for most diverse faculty
.
Historian Dr. Rachel L. Emanuel and author Carla Ball detail the history and legacy of the Law Center. Judge Freddie Pitcher Jr. also shares a foreword for the historical account. The book
is shared
as a part of Arcadia Publishing's campus history series.
Southern University Law Center
is now available on Amazon. It is also sold in Target at 6885 Siegen Ln, Baton Rouge LA 70809 for the holiday season.
RSS News Feed