Award-Winning Artist, Actor, Entrepreneur & Philanthropist Tip "T.I." Harris set to deliver keynote address at Law Center's Sports and Entertainment Symposium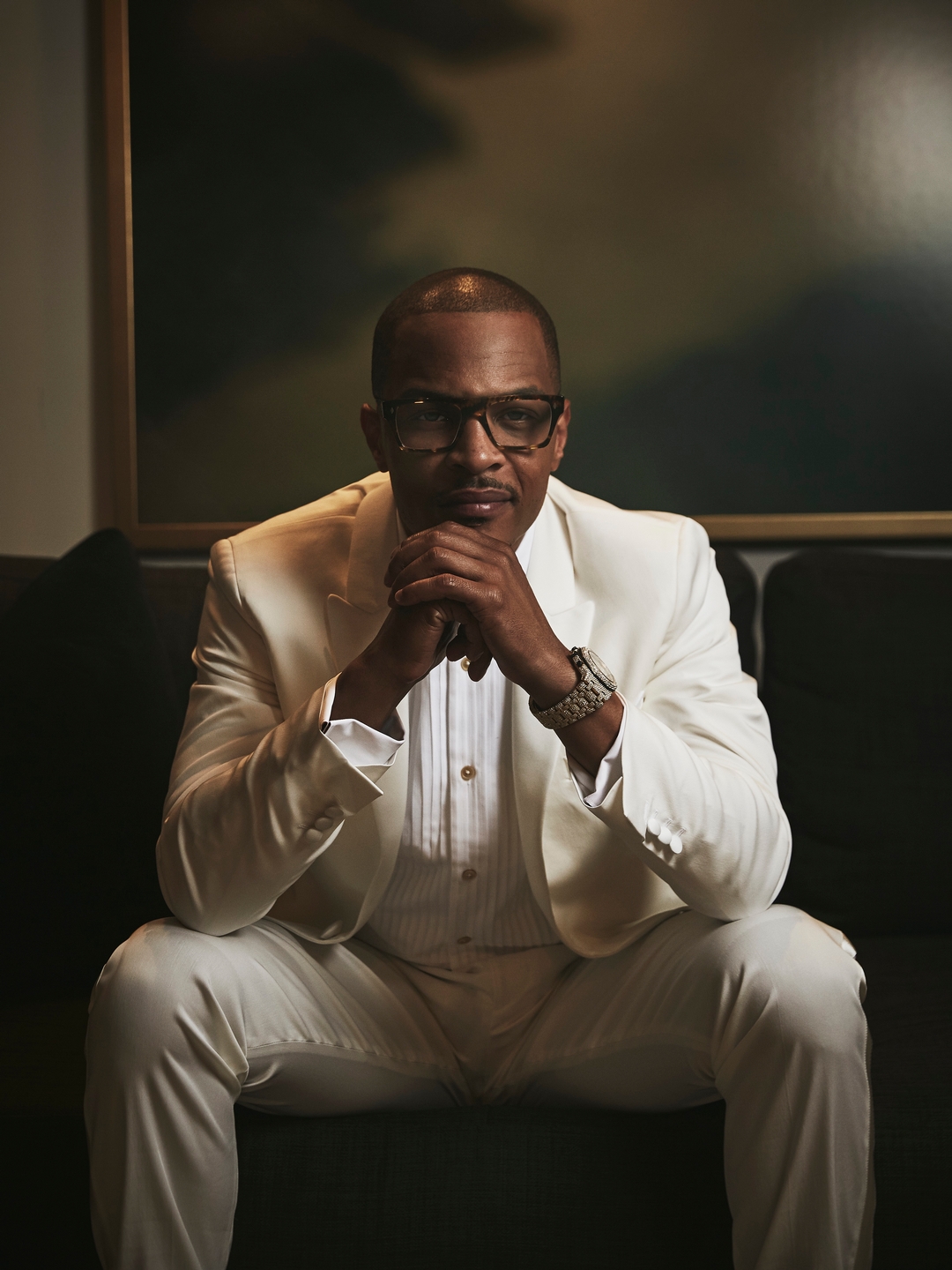 Photo credit: John Russo
Tip "T.I." Harris will deliver the Saturday keynote address for the Southern University Law Center's virtual Sports and Entertainment Symposium on September 18th-19th.
"At the Law Center, we strive to present continuing education seminars where we align our students and community with various industry influencers to learn new skills and information and continuously build their network," said Marla Dickerson, director of the Law Center's CLE program. "We are truly grateful to Mr. Harris, and our host of panelists, for taking the time to pour knowledge and wisdom into our attendees."
Symposium panelists include Benny Pough, chief executive officer of DVerse Media, Butch Hartfield, senior national director of promotion of Epic Records; Jourdan Williams, assistant media counsel at NASCAR Media Ventures; Jennifer Duval, vice president of business affairs at NBCUniversal Media, LLC; Niya Fleming, artists and repertoire (A&R) for Def Jam Recordings, and more.
On Friday, September 18, nationally recognized attorney, Donald Woodard, will be the keynote speaker for the event. Currently, Woodard acts as deputy general counsel/chief of business affairs of USA Track and Field.
Attendees will have the chance to participate in panels such as "Music Industry 101", "Brand Protection" and "Sports, Entertainment, and Intellectual Property" and more.
Registration for the virtual event is now open at www.sulc.edu/sportsent. Participants from Louisiana, Georgia, and Mississippi participants are eligible for 10 CLE credit hours. Registration fees begin at $10, and the event is open to the general public.
For more information, contact Marla Dickerson at mdickerson@sulc.edu.
###
Tip "T.I." Harris
Artist, Actor, Entrepreneur, Philanthropist and Podcast Host
Aside from his contributions in entertainment including, 10 hit albums, multiple Grammy's, Billboard BET and American Music Awards, countless blockbuster movies and top-rated television shows including, ATL, VH-1's T.I. & Tiny: The Family Hustle, American Gangster and Marvel's Antman, to name a few, Tip "T.I." Harris has made an indelible mark on the world of business. He is an artist, entrepreneur and philanthropist who has amassed a business empire to include a record label, a 10-year old clothing line (Akoo, which stands for "A King of Oneself"), a real estate holdings company, production company, non-profit organization (Us or Else),owner/founder of Trap Music Museum, co-owner of Bankhead Seafood, owner of Super Sound Studios, investor and much more. Harris served on the Mayor of Atlanta's Transition Team, where he focused on policy and legislation; and currently serves on the Reimagining Atlanta Task Force, aimed at creating restorative practices and a community-driven approach to addressing incarceration. Hehas been recognized most recently as a thought leader at the United States Capitol and during the Operation Hope and Forbes Magazine business conferences. His community focus is around driving economic mobility and equity in vulnerable, underserved communities. Harris was also awarded the first-ever "Voice of the Culture" award by ASCAP and is the host of a new #1 rated podcast, expediTIously with Tip "T.I." Harris.
RSS News Feed