Southern University Law Center recognizes Native American Heritage Month with American Indian History seminar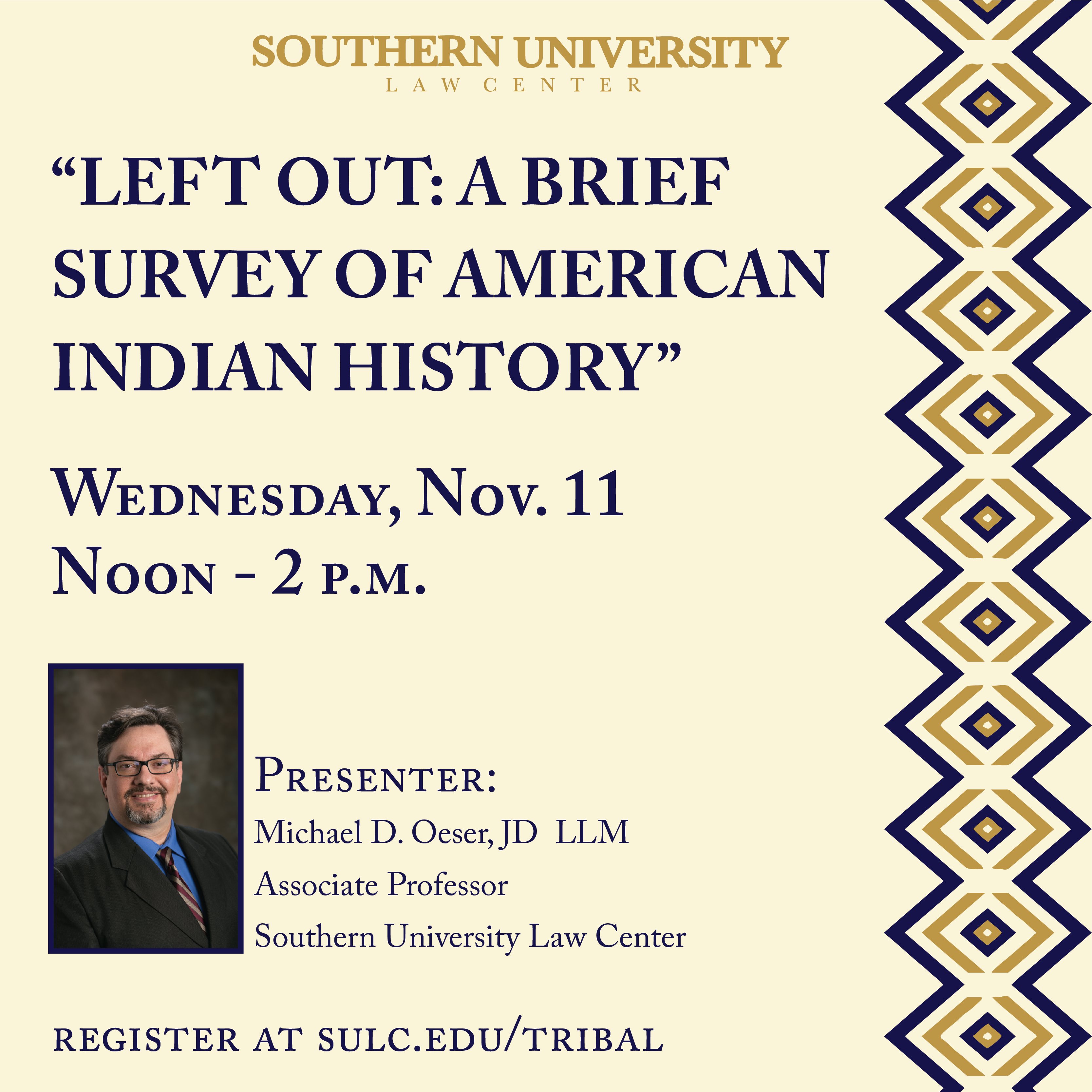 For 30 years, November has been nationally recognized as Native American Heritage Month. In recognition of the month, Southern University Law Center is hosting a seminar titled "Left Out: A Brief Survey of American Indian History" taking place on Wednesday, Nov. 11, from noon -2 p.m. Law Center associate professor, Michael Oeser, will serve as the presenter.
"With this seminar, I'm hoping to pull the curtain back from the accomplishments of North American tribes in mathematics, astronomy, genetics, engineering, and forest management," said Oeser.
During the seminar, Oeser will discuss various topics regarding Indian history such as explanations on tribes and sovereignty, federal Indian policy periods, misconceptions, and more.
The Law Center has continuously fostered relationships with recognized tribal communities and businesses across Louisiana and surrounding states through the Native American Law and Policy Institute. The institute offers a federal Indian law course and a host of seminars and conferences, advocating for the progress of tribal communities.
The seminar is virtual and open to the public. Registration is required and can be completed at sulc.edu/tribal. For more information, contact Micheal Oeser at moeser@sulc.edu.
RSS News Feed