Southern University Law Center hosts virtual book launch, panel discussion centered on racial reconciliation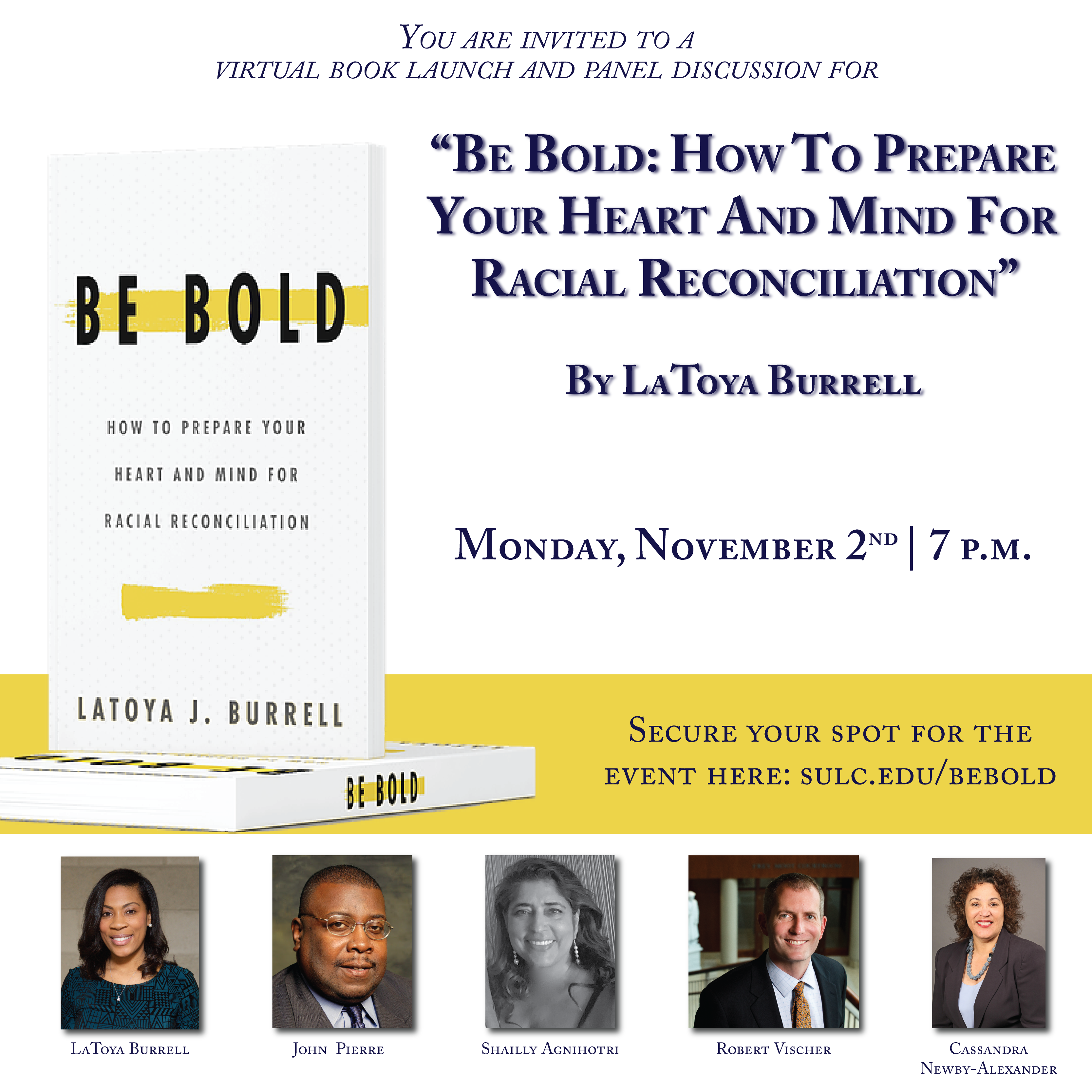 In a time of social unrest, society continues to look for answers and ways to restore harmony. The Southern University Law Center wants to create a space for discussion of timely topics such as this. Therefore, the Law Center will host a virtual book launch and panel discussion of "Be Bold: How To Prepare Your Heart And Mind For Racial Reconciliation" by alumna LaToya Burrell. The event will take place on Monday, November 2 at 7 p.m.
"A part of racial reconciliation requires us to be willing to examine ourselves and our hearts, listen to the stories of others, learn history, and be bold advocates for justice for all," said Burrell, dean of graduate education and accreditation at North Central University. "Our country is more divided now than ever. With the death of George Floyd and other social unrest, the disparities related to covid-19, the election and deep political divide, and other issues facing our country, now more than ever we need to find common ground, reconcile our differences and come together in unity."
The books is an answer to the "What can I do?" question, providing practical advice on how to talk about race and boldly move towards being the change you want to see. This book serves as a tour guide for listening and learning about how racism impacts daily lives.
During the discussion, the panel will expound on the book and examine next steps on ways to work towards peace and reconciliation. Panelists include LaToya Burrell, author; John Pierre, chancellor of the Southern University Law Center; Shailly Agnihotri, founder and executive director of The Restorative Center; Rob Vischer, dean of the University of St. Thomas School of Law in Minneapolis; and Cassandra Newby-Alexander, professor of history at Norfolk State University.
The event is free and open to the public. Because it is virtual, registration is required. Participants can register and read an excerpt from the book at sulc.edu/bebold.
For more information on the event, please contact Jasmine D. Hunter, director of external affairs, at jhunter@sulc.edu.
RSS News Feed