Southern University Law Center offers a week-long continuing education event for legal professionals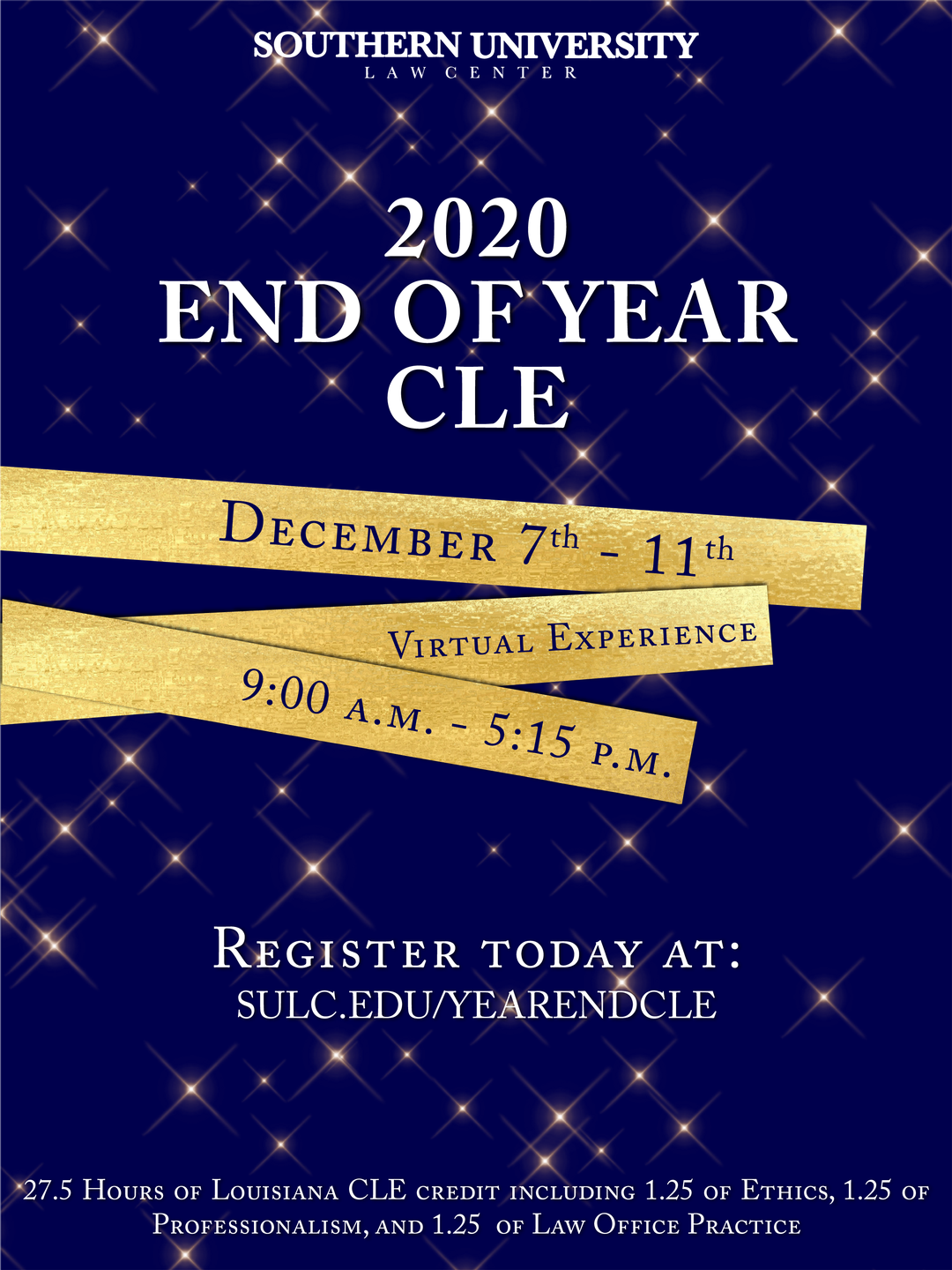 As we reach the close of 2020, the Southern University Law Center's Continuing Legal Education (CLE) department is set to host a year end CLE event taking place December 7-11. This event provides legal professionals to take part in various panel discussions focused on the year's most popular and controversial topics.
"We're excited to be able to provide this learning opportunity for legal professionals," said Marla Dickerson, director of continuing legal education. "We have presentations covering a range of topics, including updates on our state's family law, education law and social justice."
The five-day event consists of 22 topics, including legal writing, the Music Modernization Act, ethics, managing your career, updates on hemp regulations, and more. Presenters include John Michael Guidry, judge for the Louisiana First Circuit Court of Appeal; Rachel Knox, endocannabinologist and cannabinoid medicine specialist; Brittany K. Barnett, award-winning attorney and author; Angela Guidry, industrial hemp coordinator; and Serona Elton, associate professor and director of the Music Business & Entertainment Industries Program at the University of Miami.
This event is open to the public. Registration is required for this event and fees start at $50. Louisiana law professionals are eligible for 28.75 total hours including 1.25 hours of Ethics, 1.25 hours of professionalism, and 1.25 hours of law office practice.
For more information, contact Marla Dickerson at mdickerson@sulc.edu or visit the event site: www.sulc.edu/yearendcle.
RSS News Feed