Southern University Law Center partners with Propel Center, a New Global HBCU Headquarters for Innovation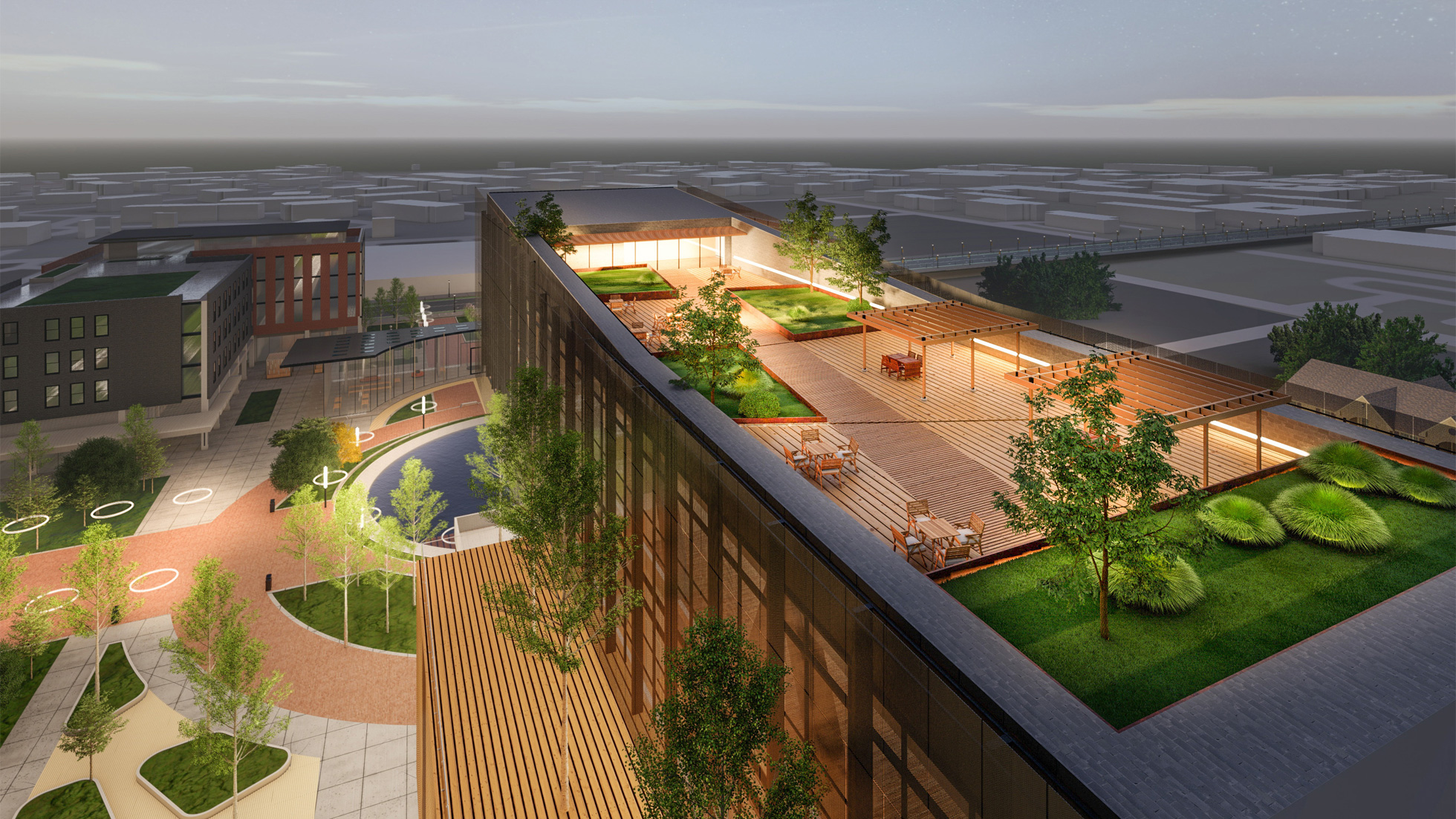 Propel Center will provide students and faculty with world-class skills and leadership development opportunities through virtual and in-person instruction
Southern University Law Center is proud to announce its partnership with Propel Center, a new global campus headquartered in Atlanta that will support innovative learning and development for historically black colleges and universities (HBCUs) nationwide. The Law Center will collaborate with Propel Center and the entire HBCU community to bring leadership and career development programming to its students.
"As technology evolves, we, as institutions of higher learning, must create pathways for our students to learn, experience, and master these new industries," said John Pierre, chancellor of the Southern University Law Center. " The Southern University Law Center is excited and proud to be a part of the ecosystem that the Propel Center is creating. We endeavor to use our resources, time and skills to help the Propel Center reach its transformational goals."
Propel Center was imagined and designed by Ed Farm, a nonprofit dedicated to advancing education through technology — with Apple and Southern Company supporting the project as founding partners. The Propel Center is designed to connect HBCU students to technology curriculum, cultural thought leaders, entrepreneurship skills development, and accelerator programs, with a focus on social justice and equity.
The first-of-its-kind initiative will serve as a hub for all 100+ HBCUs, and is designed to connect students and faculty from across the community and provide them with the knowledge, skills, tools and resources necessary to transform our nation's talent pipeline and workforce. Curriculum options will include AI and machine learning, agricultural technologies, social justice, entertainment arts, app development, augmented reality, design and creativity, career preparation, and entrepreneurship tracks.
"The HBCU community is a tremendous engine of Black creativity, entrepreneurship, and inclusive opportunity," said Lisa Jackson, Apple's Vice President of Environment, Policy and Social Initiatives. "We are thrilled to join with partners and community stakeholders to support the Propel Center and be part of this groundbreaking new global hub for HBCU innovation and learning, devoted to helping faculty create best-in-class curriculum and ensuring students have access to cutting-edge skills."
Students from participating schools will access Propel Center's online digital learning platform from anywhere, and will also have access to the 50,000 square-foot Propel Center headquarters in Atlanta, equipped with state-of-the-art lecture halls, learning labs, and on-site living for a scholars-in-residence program.
"These investments are critical as we begin to truly scale Black innovation ecosystems," said Anthony Oni, chairman, Ed Farm. "By leveraging technology and partnerships to connect students with unique learning opportunities, we can lift up the talent that already exists at these institutions of higher learning and accelerate their development. In doing so, we will have a hand in shaping the workforce of the future — and the leaders of tomorrow."
Recently, the Law Center developed a partnership with Ed Farm collaborate on the design and implementation of Propel Justice, a Propel initiative that seeks to develop social justice-minded leaders who are prepared to serve as community organizers, activists, and become transformative political influencers. Special features of the partnership include using technology and data science to solve social problems and collaboratively designing and implementing an esports initiative and/or expanding the existing SULC esports initiatives with and through Propel Arts. Propel Arts is an initiative designed to cultivate a critical mass of innovative black artisans and industry leaders across all sectors of mass media, digital and fine arts.
Additional information on Propel Center can be found at PropelCenter.org.
RSS News Feed