BRCC and SU Law Center sign partnership agreement to eliminate barriers to employment, facilitate learning opportunities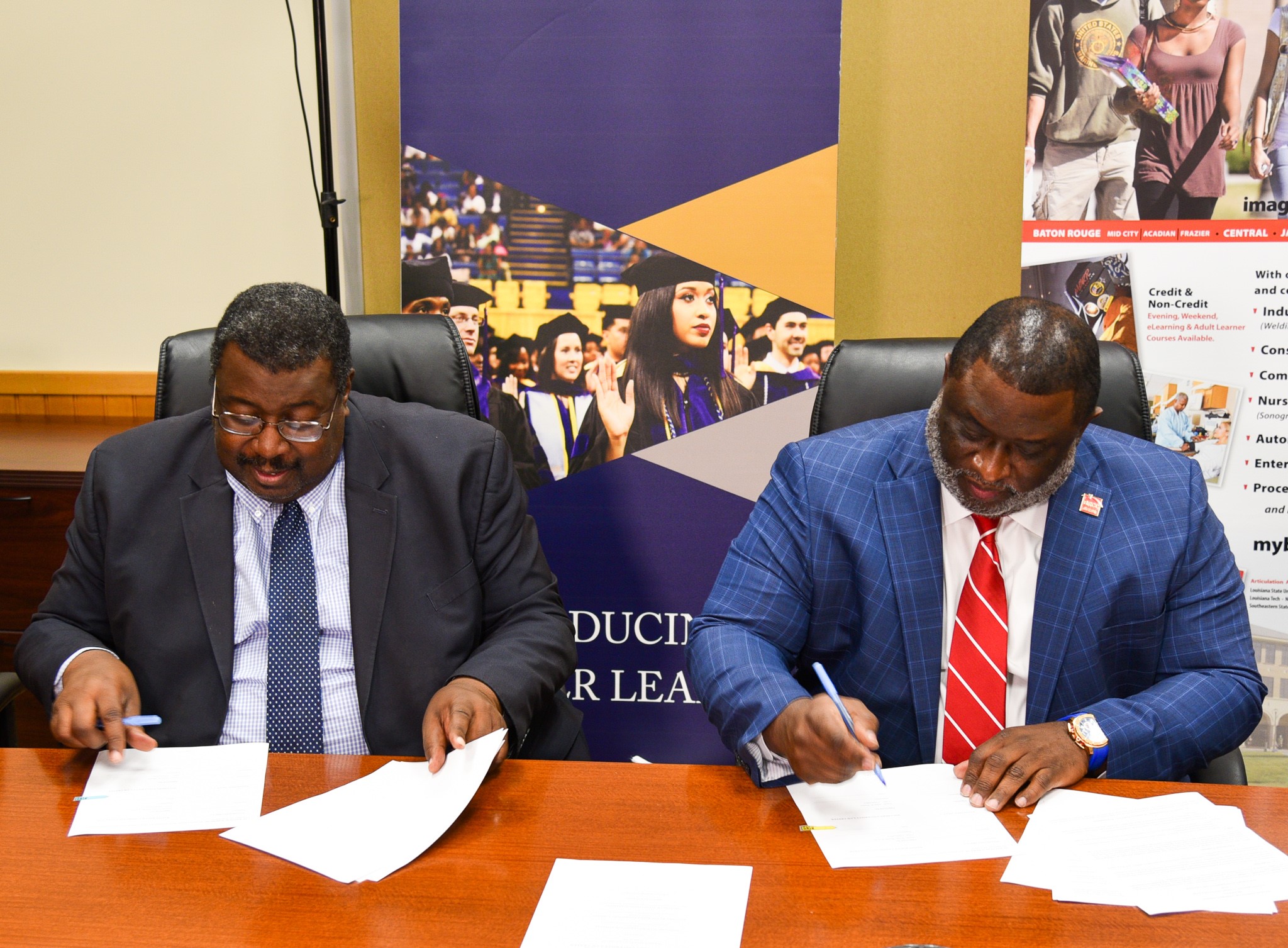 Today, Baton Rouge Community College (BRCC) and the Southern University Law Center (SULC) signed a partnership agreement focused on promoting the education of students in the legal profession and eliminating obstacles that prevent graduates from securing employment.
The agreement will remove barriers for BRCC students seeking to enter the workforce who need assistance with expungement services for prior justice related issues. Additionally, the agreement will provide BRCC paralegal students with an experiential learning environment to develop their skills and competencies through facilitated opportunities at SULC.
"I am proud of the work that the Southern University Law Center and Baton Rouge Community College have committed to for our students," said BRCC Chancellor Dr. Willie E. Smith. "Through our collaborative efforts, we are improving the educational opportunities for our paralegal students, and streamlining the process for expungement services, which will remove barriers and provide an accessible pathway for students to enter the workforce."
"It is always great to work with an outstanding partner, like Baton Rouge Community College, that is interested in helping people advance and improve workforce development opportunities," said John Pierre, chancellor of the Southern University Law Center. "The expungements that are done for the individuals in the community with minor offenses will help them secure employment opportunities and a pathway to a better life."
BRCC and SULC share mutual goals in promoting access and opportunity to education. By identifying and assisting with the removal of legal barriers to employment, SULC and BRCC will contribute to the improvement of the educational, employment, and economic environment of individuals and communities.
Several of the efforts that will be implemented to educate and assist students with barriers to employment, include: developing educational resources for students who enter college with legal issues, developing an early screening program to determine what students are in need of expungements services, and streamlining access to expungements.
For more information about the Southern University Law Center, visit sulc.edu. For more information about Baton Rouge Community College, visit mybrcc.edu.
RSS News Feed