Southern University Law Review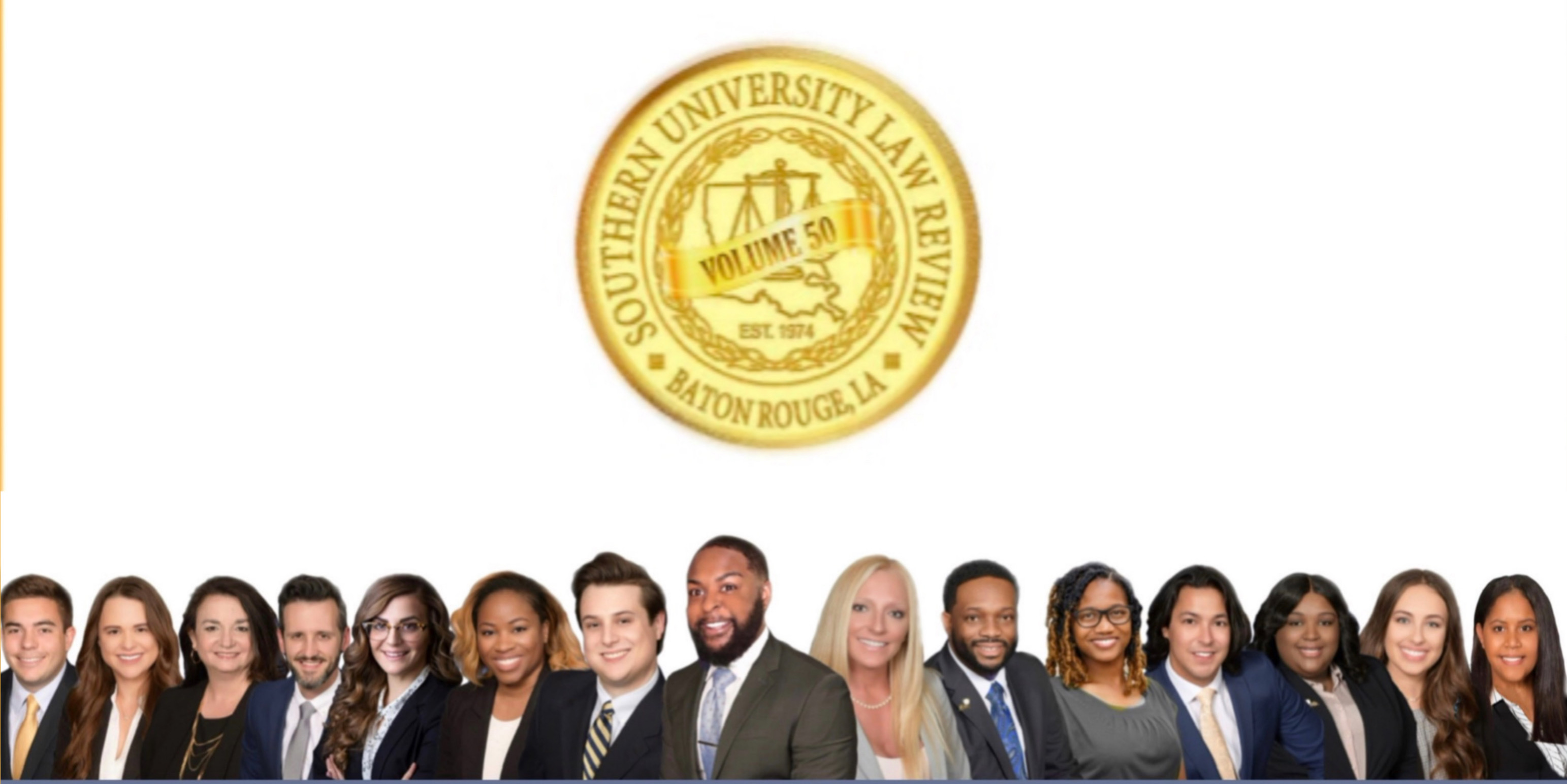 Mission Statement
The Southern University Law Review aspires to encourage the progressive discourse of issues affecting both the legal profession and society as a whole by publishing exceptional legal scholarship. Accordingly, the Southern University Law Review aims to thoroughly cultivate the legal research, writing, and analysis skills of its members and contributors so that distinctive and impactful philosophies in the practice of law may be developed and published.
Overview
As the flagship publication of Southern University Law Center, the Law Review strives to be a leader in scholarship and research for lawyers, law students, judges, and scholars from across the country and the world. Please find the articles in our current issue below.
CURRENT ISSUE
Volume 48 Issue II
The Effects of Parental Narcissistic Personality Disorder on Families and How to Defend "Invisible Victims" of Abuse in Family Court
Emily Labatut
Property Rights are Constitutional Rights: Knick v. Township of Scott
Alexandra LeBlanc
The Pension Benefit Guaranty Corporation's Claim Calculation Method in Bankruptcy: ERISA's Valuation Regulation, or the Prudent-Investor Standard?
Shearil Matthews
Closing the Loophole: A Critical Analysis of the Peremptory Challenge and Why it Should be Abolished
LaCrisha L. A. McAllister
The Pendency of Deferred Action for Childhood Arrivals (DACA) Program and Confusion Post Scotus Decision: Department of Homeland Security v. Regents of the University of California
Hacer Kandara
Concubine or Dependent: Perez v. Irby Construction Co. and the Antiquated Workers' Compensation Statutes Barring Dependents
Yadira Crespo-Orosco
Abortion Regulations: An Avenue for Abolishing Abortion?
Jaina D. Green
---
Contact:
Southern University Law Review
Southern University Law Center
P.O. Box 9294
Baton Rouge, Louisiana 70813
Tel. 225-771-2223
Fax 225-771-6253