Southern University Law Center partners with Charles Winnsboro to provide cybersecurity and data privacy certification program with a global focus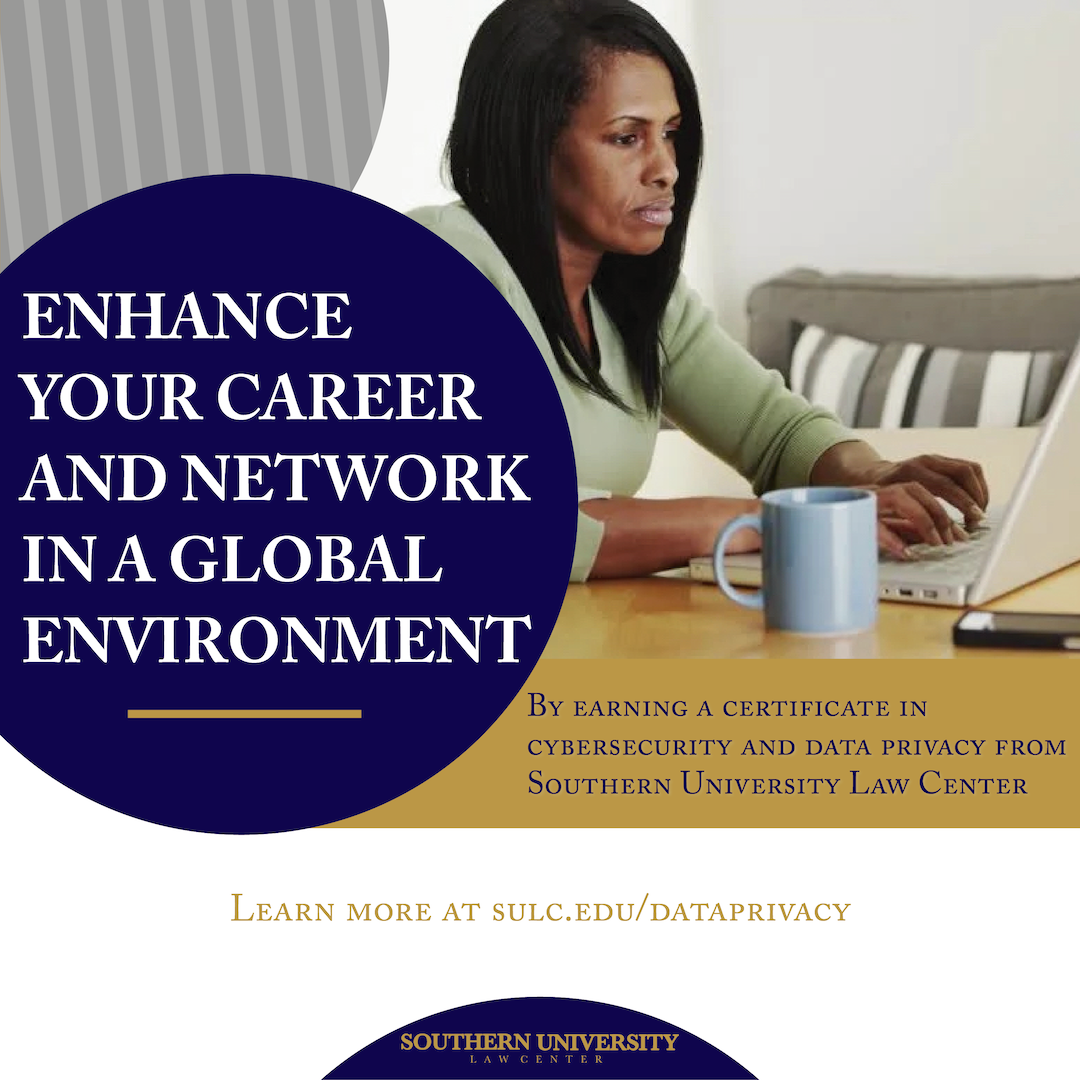 The Southern University Law Center (SULC) has partnered with Charles Winnsboro Corporation to provide a cybersecurity and data privacy certificate with a global focus.
"As the demand for highly qualified cybersecurity and data privacy professionals rises globally, we want to ensure that we are at the forefront for training and molding these transformative leaders," said John K. Pierre, chancellor of the Southern University Law Center.
"This program trains working professionals to respond to trends accelerated by the Covid-19 pandemic, such as the global emergence of remote work and the virtual economy," said Jude Chidi Ogene, chief executive officer of Charles Winnsboro Corporation.
The program is general in nature and is not restricted to professionals with a legal background. It is suitable for information technology professionals, c-suite executives, lawyers and compliance personnel, and entrepreneurs alike.
Over the course of the program, participants will be exposed to cybersecurity and data privacy trends in United States, Europe, and a number of African countries. Participants will immerse themselves in these trends by working through one or more case studies. The course culminates with a capstone project, which will require each participant to play one of a number of roles - compliance officer, data privacy consultant, data privacy compliance specialist, information technology manager, c-suite executive, or general counsel – in response to a data breach at a global organization.
Classes begin January 17, 2022. The program costs $995 USD and lasts eight weeks.
For more information or to register, visit www.sulc.edu/dataprivacy.
---
About Charles Winnsboro
Charles Winnsboro is a strategic advisory firm focused on infrastructure development in sub-Saharan Africa. The company's focus is on "soft" infrastructure: access to world-class education, healthcare, and financial services for Africa's rapidly growing population. Accordingly, it is working with leading universities in the United States to provide online and hybrid certificate and degree programs to African working professionals. For more information about Charles Winnsboro, please visit www.charleswinnsboro.com.
RSS News Feed