Racial Impact Study Overview
Racial Impact Study Overview
March 1 - June 24, 2022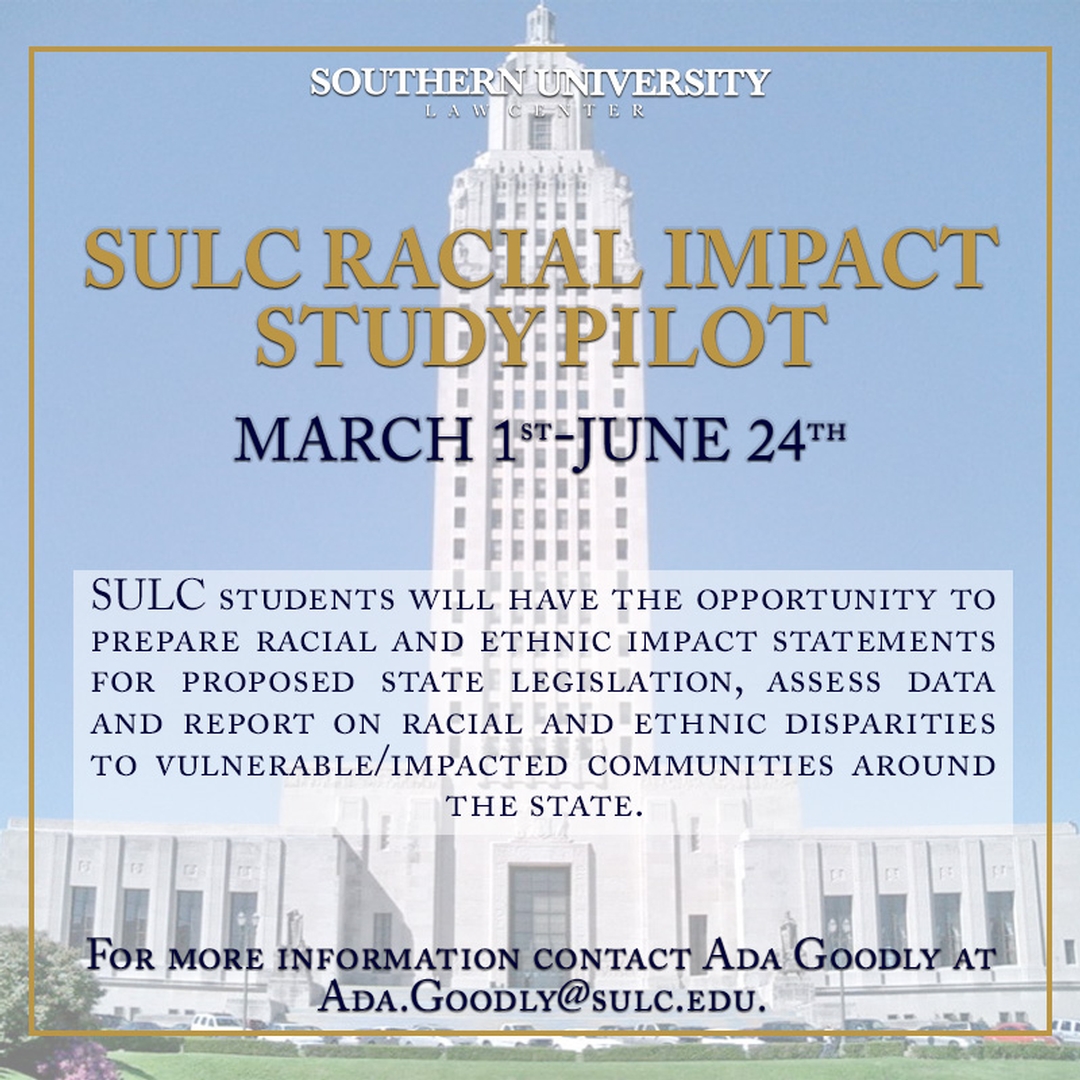 The Louis A. Berry Institute for Civil Rights and Justice will begin the SULC Racial Impact Study Pilot on March 1, 2022. SULC students will be selected to participate in the three-month program. They will work alongside faculty and Louisiana legislatures during the 2022 Regular Legislative Session to prepare racial impact statements for proposed state legislation.
Through the program, students will use past criminal justice bills to help build the methodology with SULC faculty, engage in restorative justice efforts within the legal system, and develop strategies to mitigate potential negative consequences for proposed legislation.
The pilot aims to implement safeguards that deconstruct barriers to equity, as well as educate the public and provide credible data to lawmakers and communities around the state through racial and ethnic impact awareness. The spring pilot will focus on criminal justice bills tailoring to the bandwidth of student researchers and the capability of support from SULC faculty and staff.
For more information on the pilot program contact Ada Goodly at Ada.Goodly@sulc.edu.